The Singapore Employment Pass (EP) allows foreigners (such as professionals, managers, executives or directors) to work legally in Singapore. The Ministry of Manpower (MOM) grants this type of Singapore work pass (or work visa). People may also reach out to Employment Pass Services Centre at: The Riverwalk, 20 Upper Circular Road, #04-01/02, Singapore 058416 Tel: +65 6438 5122
The Employment Pass holds validity of up to 1 to 2 years and one can renew it for up to 3 years. This multiple journey entry visa permits employment pass holders to travel outside of Singapore without having to apply for an entry visa every time they leave the country. Possessing a Singapore Employment Pass also makes it easier for the holder to apply for permanent residence (PR) in Singapore, and eventually for citizenship.
Australian citizens do not require tourist visas to visit Singapore. However, if you plan to live, work or study in Singapore, you will need to apply for the relevant visas. This article discusses the Singapore employment pass.
Eligibility for the Singapore Employment Pass
The Employment Pass is for foreign professionals across all nationalities or citizenships who:
Have a job offer in Singapore,
Work in a managerial, executive, or specialised job,
Have acceptable qualifications, usually a good university degree, professional qualifications, or specialised skill, and
Earn a minimum fixed monthly salary. Personalised employment pass holders must earn a fixed salary of S$144,000 per year throughout the duration of the pass. Click here to know more about the minimum salary.
How to Apply for the Singapore Employment Pass?
An employer or appointed employment agent needs to apply on behalf of the Australian employee, or the Australian candidate. Hence, the employee or the Australian citizen must be sponsored by a well-established Singapore registered company. New companies should also show proof of substantial business activities.
Furthermore, the employer needs to prove that they considered the hiring fairly under the Fair-Consideration Framework (FCF). Singapore implements the FCF as a standard requirement to ensure that all employers in Singapore consider candidates fairly for job opportunities without showing any discrimination based on non-job-related elements like gender, age, nationality or race.
To submit an Employment Pass application, one can either apply through:
An Online Application: You must register an employment pass online account under a registered Singapore company. You can also engage in a third party visa agency to assist with your submission. The processing time of the online application usually takes 3 weeks upon submission.
A Manual Application: The MOM stopped accepting manual application for most types of employment passes from 1 June 2015. However, for an employment pass, a manual application may be acceptable in sponsorship cases for foreigners who go to Singapore on overseas attachment. A manual application can be submitted through the Singapore Post and processing time is 8 weeks.
Documents Needed for an Application for the Singapore Employment Pass
The following documentation needs to be provided:
Passport bio-data,
Duly completed online employment pass application form to be endorsed by sponsor company,
Details description of business activities of the sponsor company and the product or service offered,
The employee's job duties,
A copy of the employee's latest resume and relevant educational certificates, and
References and Testimonials from past employers.
Apart from the above-mentioned documents, the employer would have to provide supplementary documents as proof of business activities or a detailed explanation on why the employer needs the applicant. You will also need to have any non-English documents officially translated into English.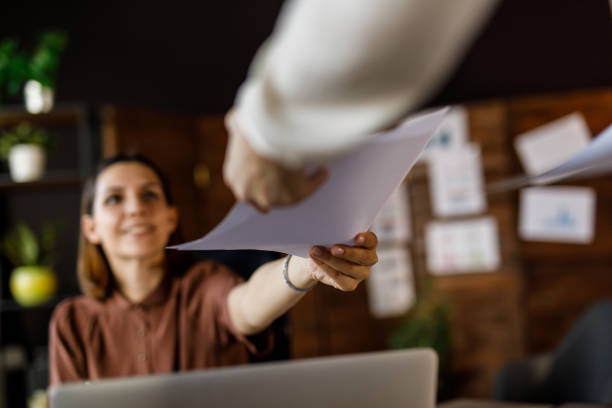 Renewal of the Employment Pass
The employment pass holds a validity for 1-2 years. The holder may process the employment pass renewal 6 months prior to the expiry of the current work pass. However, it must be noted that there is no guarantee on the renewal of the employment pass. The company sponsor may be asked whether they have enough business activities to hire the existing employment pass holder.
Family Members of Employment Pass Holder
You may be able to sponsor your family as a holder of the employment pass. However, as the holder, you can only sponsor your spouse, children and parents. Additionally, you must earn a monthly income of at least 6,000 SGD per month to be able to qualify as a sponsor for your dependents.
Becoming a Singapore Citizen
The employment pass serves as a pathway to Singapore permanent residency, and eventually a Singapore citizenship. As a holder of the Singapore Employment Pass, you may be eligible to apply for Singapore permanent residency provided you meet the residency criteria.
Applicants often get assessed based on their contribution to Singapore as an individual, family profile, and ability to integrate into the Singapore culture. There is no fixed number of years required in order to be eligible for a Singapore permanent residency.
Once you have held an Employment Pass for at least 6 months, you can apply for permanent residency which would have to be approved by your employer.
You can also apply for your whole family. However, you must note that boys with permanent residency status will have to register for national service at the age of 16 ½. In Singapore, this means they will have to serve 2 full-time years of mandatory service, followed by an additional 40 days per year until the age of 50.
Eventually, you may be able to apply for Singapore citizenship. You may be considered for citizenship if you are:
a Singapore Permanent Resident who is at least 21 years of age and has been a permanent resident for at least 2 years, or
the spouse of a Singapore citizen who has been married for at least 2 years, and has been a Singapore permanent resident for at least 2 years.
A non-refundable processing fee is charged for every application submitted. Generally, it takes around 6 to 12 months to process citizenship applications. If your application is successful, you'll need to pay an additional fee for your Singapore Citizenship Certificate.
New citizens who are above 15 years old must also obtain a pink National Registration Identity Card. You may also have to renounce your Australian citizenship, which could be subject to additional costs.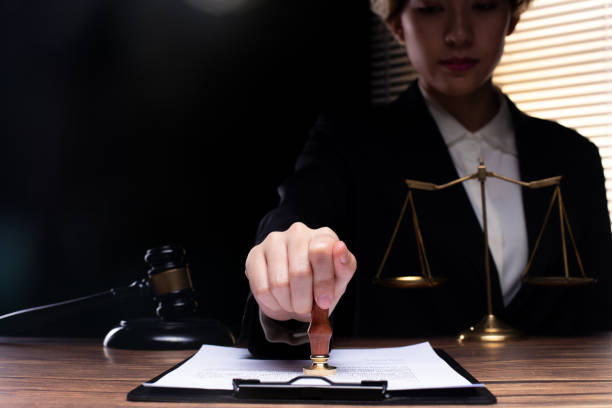 Seeking Legal Advice
You may be an Australian citizen keen to work in Singapore. A Singapore employment pass is one of the ways on which you may enter and stay in Singapore legally.
JB Solicitors has a leading team of immigration lawyers who can help with your application. We can advise you on how to proceed with your application. Do you have any more queries on the Singapore employment pass?
Contact us today.