A co parenting app helps separated parents handle parenting arrangements from the convenience of their smartphones. Technology has not just helped in improving the economic status of the globe but it has also assisted in improving the quality of life of people.
Smartphone applications continue to develop to entertain us, and make our lives easier. What if these applications can also help separated parents find an easy way to formulate parenting plans? Separation affects children since they need proper care to grow into mature individuals.
In Australia, parents have the duty and obligation to raise and care for their children regardless of divorce or separation. This type of parenting is referred to as co parenting. Parents who choose to co-parent share parenting and decision-making duties equally.
There are two ways to accomplish this; jointly or individually. Parents can provide their children with the best results via co-parenting. It's generally the best method of parenting. Read on to know more about the best co parenting apps.
What To Look For in a Parenting App
Unfortunately, there is no perfect parenting app for separated or divorced parents since it will depend on their circumstances. Hence, separated or divorced parents should try their best to decide whether they will settle with a parenting app or use other co parenting apps. If they do need a parenting app, they should choose an app that they both feel comfortable using. Therefore, separated parents should see if the app has:
Basic communication tools
Customisable calendars
Storage for shareable digital files (report cards, medical records, work schedules, receipts)
Co Parenting Apps Examples
1. TimeTree
TimeTree is an application that allows family members and even friends to organise their schedules and plans. App users may basically:
Chat on the event calendar
Share notes and lists; and
Create multiple schedules.
2. Cozi
Parents can use Cozi and create shared calendars and to-do lists, share images and recipes with loved ones, and more. It is simple to use and totally free, although there are ads. Despite not being a co-parenting software specifically, it offers all the features parents need to coordinate family schedules between two residences.
3. Famcal
Famcal is primarily a calendar and scheduling app that enables separated families to communicate about events, tasks, and notes. Parents may find it easy to use since the colour-coded organiser clearly identifies users. Famcal's free version only offers basic features. However, parents may upgrade to the premium version if they want to access features like shared contacts and event tracking.
4. Google Calendar
Working-class parents may have used this often for meetings in their companies. However, anyone can use this for get-togethers with friends and even parenting arrangements. Google Calendar is a free and simple-to-use app that is installed by default on most smartphones. Many parents may use this free co parenting app if they want to keep each other informed and organised when it comes to their kids.
5. MyMob
Stepfamilies Australia and Drummond Street Services developed the parenting app, MyMob. It basically includes the following:
Shared calendar
Contact storage
Wish lists
Profanity-filtering messaging; and
Virtual fridge where you can post notes and pictures
Numerous separated parents use this application due to court orders. 
6. Appclose
Appclose is a free parenting application. This app basically has features that are only seen in premium apps. Parents may also use the messaging tool to interact with family members and manage their own calendars. Furthermore, separated or divorced parents may also create a:
Shared parenting plan
Payment tracking; and
Settlement payments.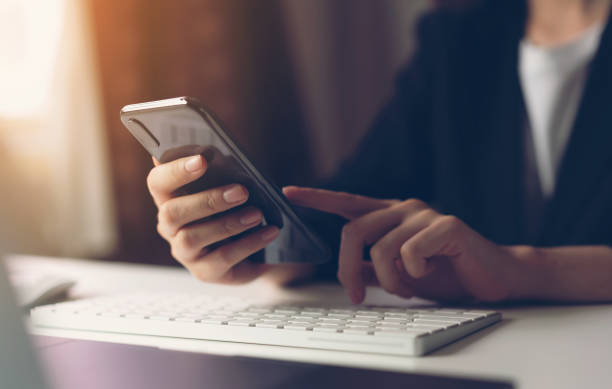 Free Trial Co Parenting App Applications
1. Our Family Wizard
Our Family Wizard (OFW) includes a number of tools that are intended to improve communication between co-parents in all areas. It is also used by third parties and experts alike and is offered in desktop and mobile versions. Parents who use the shared calendar feature of this application can establish:
A shared parenting calendar that keeps track of parenting time
Future appointments
Child changeovers
Co-parents can seek one-time changes to parenting times through the app. Requests that are granted automatically alter the parenting schedule and are recorded in the app. Co-parents can communicate with one another, their children, and other family members via the OFW Message Board.
Communications are altogether recorded, downloadable, and unremovable through the app. This programme stands out for its user-friendly Tone Meter, which basically acts as an "emotional spell-check" and urges parents to behave civilly.
The Tone Meter highlights emotionally charged words and phrases as they type. For instance, if Parent A types: "Can I ever expect to get your act together?", OFW will detect it as an aggressive tone. 
2. 2Houses
Separated or divorced parents may have separated due to clashing parenting styles that did not work out in the end. 2Houses is a co parenting app that aims to unite people with different parenting styles between two houses. This app's custody scheduling supports:
Recurring appointments
Calendar syncing
Importing school calendars and immunisation schedules
Colour-coding events, and
Swapping entries by requesting schedule changes
As a matter of fact, one unique aspect of 2Houses is that collaborative lawyers or mediators can have complete read-only access to the entire account. 
3. We Parent
A psychologist founded the WeParent co parenting app. It offers a place for both parents to organise paperwork, custody plans, communications, finances, and appointments. The app provides a blog with helpful tips for divorced families and allows participation from children over the age of 13. Some more features of this co parenting app include:
Shared calendar. Co-parents can enter recurring events, manage adjustments, and create coloured-coded parental timetables. Other family members or outsiders can access the calendar.
Finance management systems. Co-parents can manage shared expenses with this feature in order to categorise costs and help users to keep track of their spending.
Messages. Co-parents can keep track of all conversations through messages. Conversations are permanently archived and can be printed out.
Information Banks. This feature is a database especially made for all contact and health-related information.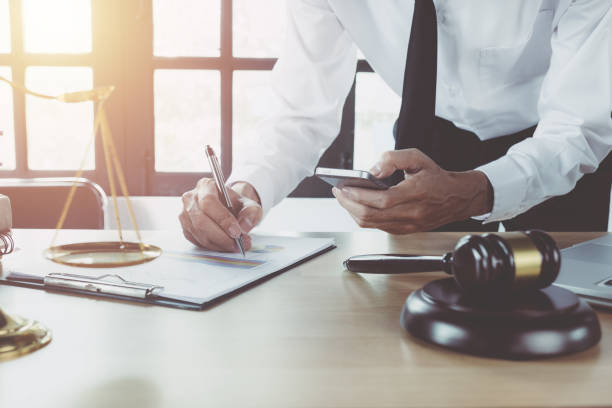 Utilising Co Parenting Apps With Family Law Professionals
It's reassuring to know that even Australian co parenting app developers work hard to help separated and divorced parents co parent properly. Indeed, technology has helped us make our lives easier, and communicate efficiently with other people.
However, when it comes to parenting arrangements, it's important for people to seek legal advice. Family lawyers, together with co parenting apps, can aid with making modern-day shared custody schedules in Australia. Disputed or not, parents have easy and free access to all of our examples of co parenting apps.
Parents may also seek help from a family lawyer regarding what kind of parenting arrangements to place on their co parenting apps. JB Solicitors is a family law firm that helps disputed family members find out the best parenting arrangement for their children.
We also have mediation and arbitration services if parties want to come to an agreement regarding their family law matter. Our team can help parents decide which co parenting apps are best suited for their situation. 
Message a family lawyer today if you need help with choosing the best co parenting app for your child custody matters.