What are cohabitation agreements? Cohabitation agreements are agreements for unmarried couples who want to live together. Couples who are in a de facto relationship (not married to each other) and are living on a genuine domestic basis or planning to live together may consider creating a cohabitation agreement. Cohabitation can occur between opposite-sex couples and same-sex couples.
There can be legal effects when couples decide to live together. Thus, the Family Law Act 1975 contains provisions governing cohabitation agreements. This article discusses legal matters involved in a cohabitation agreement.
What is a Cohabitation Agreement?
A cohabitation agreement is a legal document between cohabiting partners which specifies what will happen to various assets in the case of a future separation.
It is a type of Binding Financial Agreement (BFA) regulated under Section 90UB and 90UC of the Family Law Act 1975. This binding financial agreement formalises how property settlement will take place in the event of separation. Additionally, these financial agreements allows you and your partner to agree on:
Shared responsibilities
The property and debts each person has when you start living together
How shared property will be divided in the event of a separation
The terms of repayment for shared debts in the event of a separation
The Agreement can cover the following:
Separate assets: property or items one partner owns and retains all respective rights of ownership to after a relationship breakdown.
Shared assets: property or items both parties own that are divided after a breakup as agreed upon,
Debt obligations: joint debts that both parties are responsible for after their relationship breaks such as co-signed loans, and
Maintenance payments: financial support that one party might give the other.
While an Agreement is not legally mandatory, the existence of one ensures that you get a say over what happens in case of separation. It also protects both cohabiting partners and minimises conflict after separation.
Are Cohabitation Agreements Legally Binding?
Yes, they are legally binding so long as they comply with the requirements in the Family Law Act 1975. Under Section 90G of the Family Law Act 1975, a cohabitation agreement (or a BFA) will be legally binding if:
The agreement is signed by all parties,
Before signing the agreement, each party was receive independent legal advice regarding their rights and the advantages and disadvantages of making the agreement,
Before or after signing the agreement, each party was provided with a signed statement by a legal practitioner confirming that the advice was provided,
A signed copy of the legal practitioner's statements is exchanged between parties, and
The agreement has not been terminated or set aside by the court.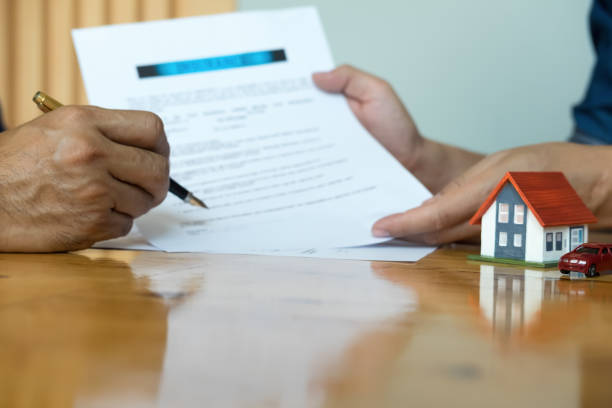 What to Include in Cohabitation Agreements?
1. Details of You and Your Partner
State if you and your partner already live together. If you do, include the shared property's address and when you moved in. Include the names and genders of you and your partner and which state or territory you'll be living in.
2. Household Expenses and How They Will Be Split
Outline household expenses and how they will be split. Household expenses can include rent, electric bills, internet bills, TV cable, groceries, and other utilities. Some couples decide to go for a 50-50 split or assign specific expenses to each other. Other times, one couple pays for more than the other.
3. List Separate and Shared Assets or Debts
Separate assets or debts. Separate assets or debt are owned by only one partner in a cohabiting relationship. The owner retains sole control and responsibility of them in the event of a separation.
Shared assets or debts. Shared assets or debts are items, property, bank accounts, or loans partners co-own or share responsibility for. In the event of a separation, you can choose how to divide the assets or debts.
4. Children
The Agreement should state whether there are children (either biological or adopted), especially when they are still dependent on the parents. State whether there are children both of you share, or any children from a previous relationship or relationship.
5. Maintenance Payments in Case of Separation
One partner may not be able to support themselves and the children after a separation. Maintenance is financial support from one spouse to the other if one partner cannot meet their own reasonable expenses after their cohabitation or de facto relationship has come to an end.
Partners can agree that one will pay for maintenance for the other. If both cannot agree on maintenance payments, the party concerned can file for financial support to the Court. However, this party must show evidence that they could not adequately support themselves and that the other is financially capable of supporting them.
Notarisation of Cohabitation Agreements
A notary public is not necessary in order for the Agreement to be legally binding. However, having witnesses (most preferably lawyers) present during the signing is highly recommended to ensure the Agreement's validity.
Cohabitation versus Marriage
It's important to understand the differences between cohabitation (de facto relationships) and marriages because Cohabitation Agreements only apply to cohabiting partners.
Although cohabitation and marriage have similarities in that they both deal with topics like debt responsibilities, division of assets, support payments, and information regarding children, there are significant distinctions between the two:
As to the formal steps. A couple getting married needs to obtain a marriage license; cohabiting couples don't require any formal and legal steps to start cohabiting.
As to ending the relationship. Ending a marriage in Australia requires the formal process of filing for divorce or annulment, as the case may be. Cohabiting couples who have registered their relationship have to revoke that registration, which can be an informal process, depending on the terms and conditions of your Cohabitation Agreement.
As to the effects of death. If a spouse in a marriage dies without leaving a Will, the surviving spouse will usually inherit part of the estate. However, the surviving partner in a cohabitation relationship may not have an automatic right to any inheritance if there is no Will.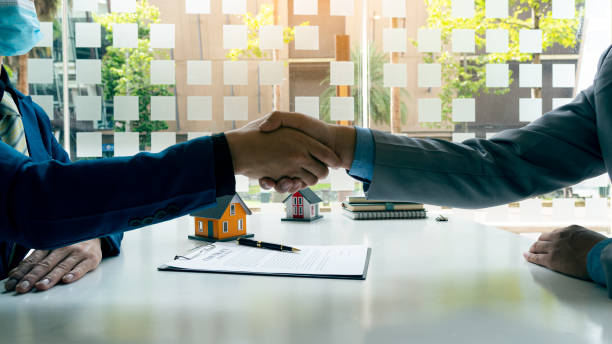 Seeking Legal Advice
JB Solicitors can help you understand everything you need to know about Cohabitation Agreements and de facto rights in NSW. Our team of expert family lawyers can help with any concerns you have in entering into legal agreements with your cohabiting partner.
Do you have any more queries about binding financial agreements? Contact us today.