A debt recovery lawyer is a legal professional who can aid a person who has bad debts and lost income. It's challenging for people to maintain cash flow in their businesses or companies. It is also essential for a business owner to ensure that their business is meeting its own financial goals. If these factors are not met, business owners may fall into debt themselves. Debts may arise if:
One person loans money to another on the condition that it is paid back, but is not repaid on an agreed date.
An invoice for goods and services is rendered and is not paid before the deadline.
There is a tenancy agreement which is a legally binding agreement between tenants and landlords/property managers.  
There are any other circumstances that involve unpaid invoices and money.
Individuals who have outstanding debts are referred to as debtors. Debtors who don't pay on time or at all can pose persistent problems for companies in all spheres of business. Bad debts swallow up important time and resources while limiting essential cash flow. Whether it's for creditors (people to whom money is owed) or debtors themselves, this article will discuss how a debt recovery lawyer can help. 
Options for Recovering Debts
The most important thing when it comes to debt recovery is for people to compute what they're owed. Indeed, the obvious way is to immediately seek legal assistance or similar services. However, the legal implications of recovering debt is complex and difficult to deal with alone. Therefore, it may be helpful for creditors who want to preserve their business relationship with debtors to:
Take all steps necessary to send invoices to the debtor
Confirm that the debtor has received all follow-up emails
Call the customer to discuss the details of their debt
Creditors shouldn't act rashly since their debt allegations may backfire on them. What if the creditor failed to send a follow-up email? Importantly, what if the creditor emailed the wrong person for the debt? Creditors should double-check if they have all the right details and have taken the necessary steps above. Below are more options during the debt recovery process.
1. Waive the Debt
This option is only applicable if the company wants to move forward if the debt is not too big. In general, this option is avoided unless the trouble and/or expense of pursuing it exceeds the anticipated return. For instance, a debtor to a company owes $200, however, the company earns $180,000 per week. For larger debts, a company may choose more options below.
2. Speaking With a Debt Collection Agency
An agency relieves you of the hassle of making persistent attempts to collect money from the debtor. However, they won't have the ability to exert legal pressure like a debt recovery lawyer. Depending on a creditor's circumstance, they may still use a debt-collecting agency and not opt for a lawyer. Such circumstances will typically include debts that are not too significant. Some of their services commonly include contacting debtors through:
Phone calls
Letters
Emails
Private messages in the creditor's social media account
Note: A debt collector agency's costs may vary depending on the amount of debt recovered.
3. Hiring a Debt Recovery Lawyer
This is the best option for creditors who want to recover confirmed debts immediately. Debt recovery lawyers are experienced in conflict resolution and may proactively and strategically work to resolve debt collection issues. Lawyers will urge and help creditors lodge orders in court if the debtor refuses to pay or respond to the creditor's pleas.
Even though agencies are well-known for their tenacity and can come off as intimidating, they lack the legal ability to file a lawsuit. This eventually leads to double handling if the matter is turned over to a lawyer. Hence, it's highly advisable to hire a debt recovery lawyer if debt cases involve significant debts, contested bills, or persistent debtors. These lawyers may help with:
Preparing credit applications
Drafting terms of trade and invoice documentation that are legally enforceable and adhere to state laws and regulations
Cost-efficient debt collection services
Bankruptcy (for the debtor, if applicable)
Enforcement of judgement and securities
Read: Pre Insolvency Advice From Corporate Lawyers
Letter of Demand
A letter of demand is a legal document that contains terms and conditions that require a debtor to pay money to a creditor. This letter may also state that the creditor may start a court case if it is not paid on a set date. It's usually ideal to get paid without using a letter of demand because it keeps the working relationship intact with the debtor. A debt recovery lawyer can help in drafting a letter of demand. This letter typically contains:
Basic details like the creditor's name and contact details, and address
Details about the recipient/debtor that owes the creditor money and how much is the money owed. 
The date when the debtor should pay the debt
How the debtor will pay the creditor (in cash, cheque, or bank transfer)
Conditions like seeking legal action if the debt is not paid on the specified due date. The letter may also state that the debtor may also be responsible for paying the legal costs in court
The receiving party or the alleged debtor may respond to the letter and may admit that they owe the money. Then, they may make the arrangements needed to pay the creditor. The alleged debtor may also deny that they owe the creditor money and ask for more information about the allegation. Sometimes, debtors may also ask if they can instead opt for mediation or arbitration if they want to settle the matter amicably.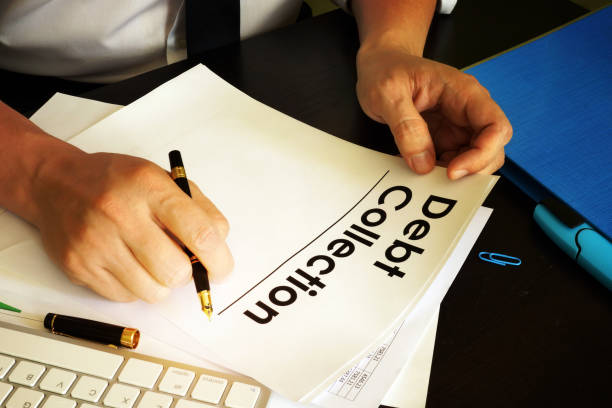 The Importance of Seeking a Debt Recovery Lawyer
A debt recovery lawyer is the obvious choice when creditors want to recover significant and large debts. Debtors may not have the money to pay and may not respond to letters of demand. However, debtors should be responsible for the money owed and should pay them as soon as possible.
JB Solicitors is a law firm can help with debt collecting issues and ensure that creditors get the money that they are owed. Indeed, court action is also an obvious way to force debtors to pay their creditors immediately. However, not all cases should end up in court since this is more expensive and lengthy.
Our team offer mediation and arbitration services which are more cost-efficient than lodging a case in court. Our team understands that debts cause financial worries for most companies. We offer affordable services for creditors who are seeking commercial litigation services. 
Message a debt recovery lawyer from our team of seasoned lawyers today.