Deprivation of liberty refers to the restriction of an individual's freedom of movement or right to humane treatment. It can occur in several forms, such as imprisonment, detention, or involuntary confinement. The International Covenant on Civil and Political Rights (ICCPR) states that:
"Everyone has the right to liberty and security of person. No one shall face arbitrary arrest or detention. No one shall face deprivation of his liberty except on such grounds and in accordance with such procedure that the law establishes."
However, there are circumstances where the government and law enforcement agencies can lawfully deprive a person of their liberty. For example, imprisonment as the penalty for a court conviction, detention under mental health legislation, and safety concerns.
Definition of Deprivation of Liberty
When a person has the right to liberty, authorities cannot arrest or detain them in any circumstance not explicitly authorised by the law. Neither their arrest nor their continued detention must be arbitrary. This right extends beyond the realm of the criminal justice system to cover any types of incarceration in which an individual is denied their freedom.
Deprivation of liberty occurs when there is unlawful imprisonment or detention by another person at any location against their will. Under the Crimes Act 1900, deprivation of liberty aggravates crimes such as sexual assault and assault with intent to have sexual intercourse (Subdivision 2), child abuse material (Division 15A), robbery (Division 2), and sacrilege and housebreaking (Division 4).
Generally, deprivation of liberty violates human rights as established by the ICCPR. While it may be necessary to deprive an individual of their freedom in certain circumstances, such as for the protection of society, detention under mental health legislation, or imprisonment as a penalty for a court conviction, among others, it is generally considered an unlawful act. Nevertheless, this act of curtailment of freedom may be acceptable legally.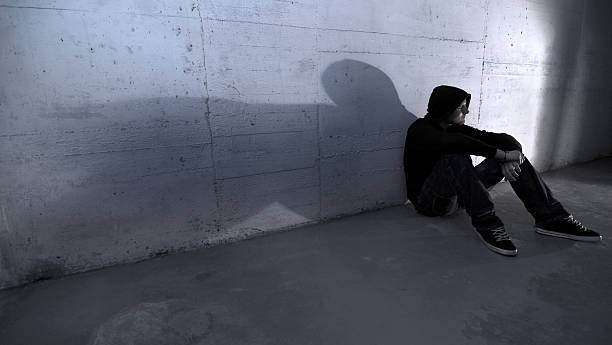 Some Instances of Lawful Deprivation of Liberty
Lawful deprivation of liberty has been part of every country's legislation and effectively deters criminal acts. The following are instances when there is lawful deprivation of liberty:
1. Valid arrest and detention. One of the most common circumstances of deprivation of their liberty in Australia is when they are arrested and detained by law enforcement agencies. Under the law, an arrest of a person happens if there is a reasonable suspicion that they have committed a crime. The police must also follow strict procedures when making an arrest and ensure that the person's rights are respected.
However, concerns about the use of police powers in Australia, particularly concerning the treatment of Indigenous people, were raised. The Royal Commission into the Protection and Detention of Children in the Northern Territory found that Aboriginal and Torres Strait Islander children were being mistreated and subjected to inhumane conditions while in detention in a 2017 report.
2. Imprisonment sentence. Another circumstance is when persons are sentenced to imprisonment by a court. However, even in this circumstance, a person's rights must be treated respectfully. There are numerous cases in Australia where prisoners have been subjected to inhumane treatment, such as being held in solitary confinement for extended periods. In 2019, the United Nations Special Rapporteur on Torture raised concerns about using solitary confinement in Australian prisons.
3. Detention in a mental health facility. A person can be involuntarily detained in a mental health facility. Here, the law provides for strict safeguards to ensure that the person's rights are protected, and they are only detained when necessary for their safety or the safety of others.
Relevant Domestic Laws
Numerous laws and policies are relevant to the rights to personal security and freedom from arbitrary detention. Rules should, whenever possible, include protections to guarantee that they are not abused and used to perform illegal acts. Here are some legislations and treaties related to the right to security:
1. Division 105 of the Criminal Code Act 1995. This provision permits the issuance of a preventative detention order where holding a person in custody is deemed reasonably required to stop a terrorist attack.
2. Division 3 of Part IC of the Crimes Act 1914. This legislation permits an official investigating a terrorism offence to apply to a judicial officer for an extension of the initial investigation period of four hours up to a maximum of 24 hours.
3. Division 3 of Part III of the Australian Security Intelligence Organisation Act 1979. This provision allows a "questioning and detention warrant" to be issued to Australian Security Intelligence Organisation (ASIO) and a police officer to question and detain a person if the issuing body believes it will significantly aid terrorism intelligence collection.
4. Section 189 of the Migration Act 1958. In this section, undocumented migrants in the migratory zone are required to be placed in detention.
5. Section 15AA of the Crimes Act. This section establishes a presumption against giving bail to those accused or found guilty of crimes related to terrorism unless exceptional circumstances can be proven to justify bail.
Penalty for Unlawful Deprivation of Liberty
The penalty for unlawfully depriving another person's liberty is three (3) years imprisonment. In QLD, Section 355 of the Criminal Code 1899 stipulates this. It states: "any person who unlawfully confines or detains another in any place against the other person's will, or otherwise unlawfully deprives another of the other person's personal liberty, is guilty of a misdemeanour, and is liable to imprisonment for three years."
Therefore, even though there are instances in which a person's liberty may be lawfully deprived in Australia, it is crucial that their rights be respected and that they be handled with compassion. The government and law enforcement agencies are responsible for ensuring that any deprivation of liberty is necessary, proportionate, and carried out under the law.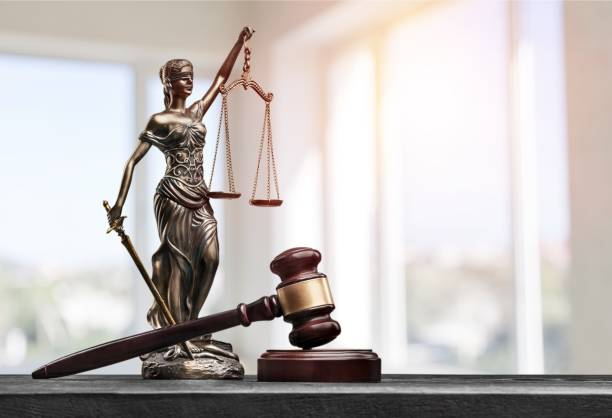 Importance of Seeking Advice From a Criminal Lawyer
Deprivation of liberty is a serious matter that can have severe consequences for individuals. You must seek legal advice on this matter.
We are a group of skilled criminal law attorneys who can provide you with legal services, including counsel and representation. We constantly make sure that we settle the legal issues that our clients face.
JB Solicitors can help you out. Enquire today.