People who happen to have important decisions or plans for the future may need to appoint a person with enduring guardianship. An enduring guardian has the power to make long-term decisions on behalf of the person who appointed them. These decisions may include medical and dental treatment. People usually appoint these guardians if they lose capacity to make decisions for themselves. For instance they may experience a physical disability or mental illness.
Let's use an example. For instance, Lana went to the hospital to have her yearly medical treatment and checkup. Her doctor told her that she may suffer from a stroke due to her lifestyle and old age. Lana still has to pay her mortgage for her house and she is afraid that she might not be able to pay them in case she suffers from a stroke. Hence, she decided to appoint an enduring guardian to pay for her mortgage in case she suffers from a stroke. Lana has the option to appoint the following as her enduring guardian:
A family member
Her spouse
A close friend
The Guardianship Act 1987 allows people capable of making decisions on their own to appoint an enduring guardian to make health, personal, and lifestyle decisions on their behalf. However, if that person has recorded any living Wills or Advance Care Directives (ACDs), the enduring guardian is required to follow those instructions. Read on to know more about enduring guardianship.
Enduring Guardianship vs Enduring Power of Attorney
People may have also heard about powers of attorney, but how does it differ from enduring guardians? Although both of these may appear to be similar at first glance, there is a significant difference between the two. An enduring power of attorney has the authority to make legal and financial decisions but not healthcare or lifestyle decisions.
An enduring guardian, on the other hand, may govern health care and lifestyle decisions but not financial or legal affairs. The power of attorney can be the same person as a person's enduring guardian. These appointments, however, are similar in that they both authorise a specific person(s) to act on someone's behalf. The appointed person(s) may only make such decisions if and when a person is unable to do so themselves.
Is There a Better Choice Between the Two?
Both are typically included in estate plans, and more often in Wills. Choosing between enduring guardianship or powers of attorney will entirely depend on one's circumstances. This is due to the fact that each legal document allows for different types of decisions to be made. It is usually recommended that a person have both to prevent any legal or financial matters from going out of hand. 
In the Australian Capital Territory (ACT), these documents are combined into one. Additionally, it is up to the person to whom the document is referring to, to decide the scope of power given to their nominated people. This is the case whether they want to give the nominated people functions to make both financial and medical decisions, or just one. 
Failure To Appoint a Person With Enduring Guardianship
The Guardian Tribunal is a legal tribunal that appoints people to look after the interests of people with disabilities aged 16 and up. This includes people who are unable to make their own decisions. If the Tribunal determines that no one is qualified to be appointed, it may appoint a public guardian, who will manage an incapacitated person's affairs.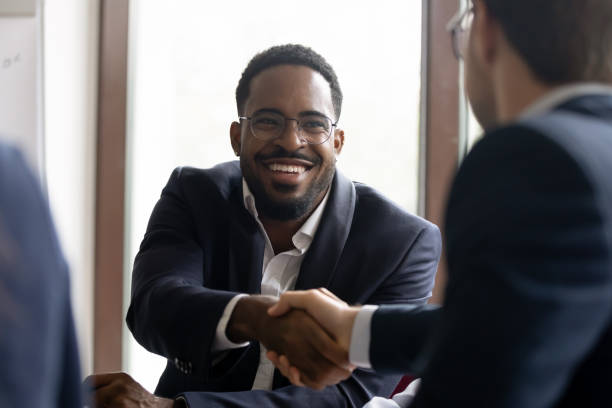 How To Appoint an Enduring Guardian?
A person should discuss the appointment with their designated guardian and ensure that they are willing to take on this responsibility. People who are appointing enduring guardians should go over the instructions and ensure that their guardians understand their duty. The following conditions must be met in order to nominate someone with enduring guardianship:
The appointment must be made in writing, and both parties must sign the document in the presence of a legal representative.
There will be witnesses present.
The person appointing an enduring guardian must also discuss the appointment with other important people in their life. It's also highly advisable to seek help from a lawyer for drafting a suitable document and witness the appointee and the guardian signing it. They may also complete the attached form and document containing the same information at the local court. 
A person's enduring guardian is only appointed if they become unable to make personal or lifestyle decisions. The enduring guardian may consult with a medical professional about the appointer's decision-making capacity before acting on their behalf. 
Revoking/Changing the Enduring Guardianship Appointment
If people are able to nominate a person with enduring guardianship, they may also revoke it. Let's use Lana as an example again. To revoke, Lana must fill out a Revocation of Appointment of Enduring Guardian form with a lawyer or a local court clerk. Lana must inform their enduring guardian in writing that their appointment has been terminated. 
Despite revoking the initial appointment, Lana is still able to nominate a new enduring guardian. However, they will need to fill out a new form in order to formalise the appointment of a new enduring guardian. If Lana is still able to make decisions, she may change the appointment by filling out another form. If Lana is unable to make changes to her appointment, the Tribunal may do it for her.
Can Other People Interfere With the Appointment?
Let's use Lana as an example again. What happens if Lana is incapable of making her own decisions and significant people in her life are concerned about her welfare? Let's say, for instance, her brother Landon is the person concerned with her welfare. Landon is the person who can apply to the Tribunal for a review of the appointment.
The Tribunal can either repeal or confirm Lana's appointment for enduring guardianship. They may also modify the appointment's function or issue a guardianship order for Lana. The Tribunal does not supervise enduring guardians and will only become involved if:
The Tribunal receives an application pertaining to Lana;
There is information leading the Tribunal to initiate a review of Lana's appointment in her best interests. 
Why Is It Important to Seek Legal Advice?
We encourage people to seek legal advice before appointing a person with enduring guardianship. It is a serious responsibility and we at JB Solicitors can ensure that our professionals are appointed for the task.
Our experienced lawyers can aid in filling up legal documents that adhere to state and territory laws and regulations. Moreover, our fixed fees can help clients see how much they can budget for our consultation and services.
Contact us today if you want to appoint or revoke a person with enduring guardianship.