Normally, separated parents fall into a dispute about property, parenting, or custody, and will go to court as their first option. The Federal Circuit and Family Court of Australia (FCFCA) provides justice and resolves family law disputes using appropriate resolution procedures in family law proceedings. As part of the family law proceeding, the Federal Circuit court may appoint a family consultant. 
A family consultant conducts child and family assessments in order to prepare a family report for the family court. A family report contains reviews, findings, and arrangements necessary for the best outcome for children. Either psychologists or social workers can act as family consultants who specialise in child and family issues. This article will discuss family consultants and the relevant laws.
The Family Consultant and Family Reports
Family law proceedings typically involve a court making an order where parties and children go to a family consultant for the preparation of family reports. The purpose of family reports is to help judges in making parenting orders that are in the child's best interests. The child's best interests include:
The benefit of having a meaningful relationship with both parents; and
The benefit of having protection from harm, child abuse, and neglect
Once the court of Australia has made this order, the parties will be informed when and where to conduct the interview. When preparing family reports, family consultants will also consider the parties' affidavits and material filed during the proceedings. This will also include any subpoena material. During the interview, family consultants will include the following in their family reports:
Discuss the parties' position
Issues in disputes or parenting matters
Any expressed wishes, views, and opinions of the children
The parties' capacity to care for the children involved
Child Impact Reports
Court Child Experts conduct an independent assessment with children who are involved in a family law case. This report mainly focuses on the child's needs, views, and family experiences. The main focus of this report is to assist the court of Australia in determining whether children are at risk from:
Spending time or living with the parents
The nature of the child's relationship with each parent or person involved in the case
Any developmental requirements the child may have
What Kinds of Cases Are Discussed During the Interview?
Marriage Dissolution
When someone wants to end a marriage, they can file a case in family court and request a court order to do so. Marriages can end through divorce or annulment proceedings. The court may also grant a separation, in which the court makes property, spousal maintenance, and child custody orders with the parties remaining legally married.
Paternity and Child Custody
There are instances where a parent needs to undergo paternity testing in order to qualify as the biological father of a child. Hence, the court may make orders that will require a parent to undergo paternity testing. Unmarried parents can also seek legal custody, physical custody, visitation schedules, and child support from the court.
Domestic and Family Violence
Being one of the most serious cases in family law, courts never take domestic violence lightly as it affects the child's best interests. Many parents, regardless of gender or age, are susceptible to domestic violence. Domestic violence victims can seek apprehended violence orders (AVOs) from the family court to keep the offender at bay.
Termination of Parental Rights and Adoptions
Courts may terminate parental rights if there are cases where the child experiences or is at risk of abandonment, neglect, or abuse. If all of these factors are evident, courts may terminate the offender's parental rights. If someone else wishes to become a child's legal parent, the family court has the authority to grant an adoption. This naturally enables a legally established parent-child relationship.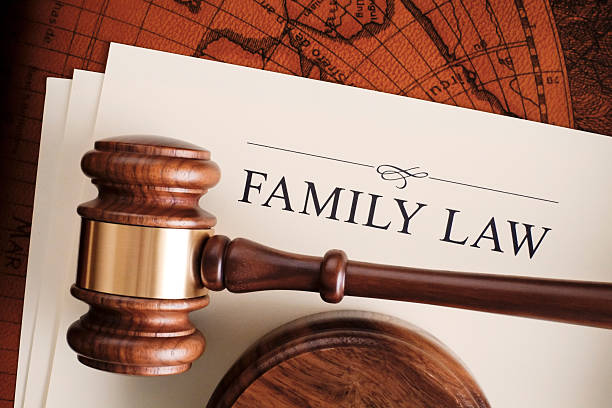 What Does the Family Law Act Say?
Section 11A: Functions of Family Consultants
The functions of family consultants are as follows:
Assist and advise people involved in family law proceedings
Assist and advise courts and provide them with the necessary evidence
Help parties involved in the proceedings in order to resolve disputes in the proceedings
Report to the court if there are divorce orders in place and if family reports are needed
Family consultants may also advise the court if the parties need to go to a:
Family counsellor
Family dispute resolution practitioner
Programs and services
Section 11B: Defining Family Consultants
Section 11B, defines a family consultant as a person that the family court hired. They must possess the right knowledge about children and family issues after separation and divorce before they are hired. 
Section 11C: Admissibility of Communications and Referrals
Any evidence taken from a family consultant or referred medical and other professional consultants is admissible in court. Evidence is the method where a fact is established through spoken evidence, documents, or objects. In most cases, witnesses provide evidence by telling the court what they saw or heard.
On rare occasions, witnesses can tell the court what they smelt or touched. It is also stated in this section that communications with family consultants are not confidential. However, according to Section 281 of the FCFCA Act 2021, this doesn't apply if a family consultant also becomes a/an:
Family counsellor
Arbitrator
Mediator
Section 11D: Immunity of Family Consultants
According to Section 11D, family consultants have the same protection and immunity as judges of the family court. Additionally, immunity exempts people from a legal requirement, prosecution, or penalty from government authorities. However, family consultants may still receive cross-examination during legal proceedings. Regardless, it's important to take careful steps before engaging with a family consultant.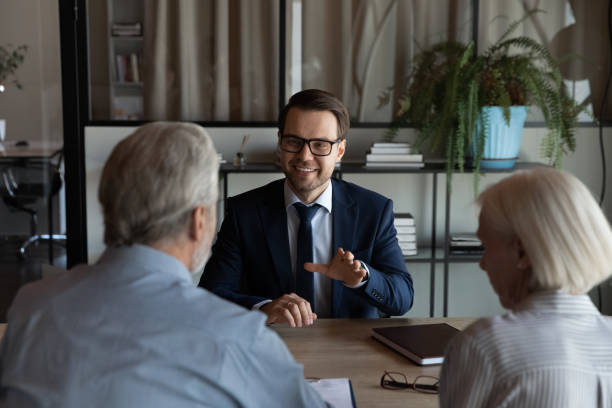 Seeking Legal Advice From JB Solicitors
Going to family consultants and going through interviews may typically make a parent feel anxious and stressed. That's why JB Solicitors are here to provide parties with the best legal advice they can get before going to these interviews.
Family report interviews may also make parents nervous, and agitated. Parents may feel that they are being attacked personally. However, courts and lawyers strive to only achieve what is best for the children. Consulting with JB Solicitors can help parents feel more at ease and how to prepare for family interviews.
Our family lawyers can provide advice about the child's best interests and the next steps to take for people involved in a family law case. We also have the experience to provide cost-effective alternative dispute resolutions like mediation and arbitration for parties to reach an agreement.
Contact a family lawyer today.