What are neighbour disputes in New South Wales (NSW)? You may have gotten into an argument with a neighbour because they're too noisy. Maybe they're building a dividing fence that's affecting your property.
What should you do when you get into disagreements with your neighbours? This article discusses common neighbourhood disputes in NSW and how they may be resolved by property owners.
Noise Disputes
Noise-related issues are probably the most common problem a person faces with a neighbour. Noise problems include noise from lawn mowers, air conditioners, or power tools and generators.
In NSW, there is actually a law that provides specific times when your neighbour shouldn't make noise. The Protection of the Environment Operations (Noise Control) Regulation 2017 specifies when noise from domestic activities should not be heard by neighbours:
Power tools and equipment: not before 7am and after 8pm; not before 8am and after 8pm on Sundays and public holidays;
Musical instruments and amplified sound equipment: not before 7am and after 8pm; not before 8am and after midnight on any Friday, Saturday or the day immediately before a public holiday;
Air conditioners and heat pump water heaters: not before 7am and after 10pm; not before 8am and after 10pm on weekends and public holidays;
Motor vehicles: not before 7am and after 8pm; not before 8am and after 8pm on weekends and public holidays; and
Refrigeration units fitted to motor vehicles: not before 7am and after 8pm; not before 8am and after 8pm on weekends and public holidays.
Police also deal with complaints on excessive noise involving private gatherings (such as parties) or residential alarms. In NSW, an aggrieved neighbour can obtain noise abatement orders from the local authority or local council. In some circumstances, they can obtain this from the Local Court.
Dogs and Other Animals
Another common noise dispute relates to barking dogs. Your neighbour may have noisy pets. The Companion Animals Act 1988 governs rules pertaining to neighbour disputes in NSW involving noisy animals.
The Act sets out the circumstance under which dogs, cats, or any other animal are deemed nuisances. This includes when they cause excessive noise or property damage.
An aggrieved party may file a complaint to the local council. If a council officer finds the complaint meritorious, they can issue a nuisance order to the dog owner (in this case – your neighbour). The order remains in force for six months.
Neighbours who don't comply can face fines up to $880 for the first offence. Moreover, they can receive a fine up to $1650 for the second offence or each subsequent offence.
Fence Disputes
A fence related neighbourhood dispute arises when the owners of adjoining properties disagree about dividing fences. It could relate to disputes over construction, maintenance, or position of the fence. The Dividing Fences Act 1991 governs neighbour disputes in NSW involving fence disputes.
If the adjoining owners reach an agreement on the fencing work, the terms should be put in writing. The agreement should cover all details, including fence height, material, colour, cost, and position.
Additionally, the agreement must also cover any arrangements for the removal of any existing fence and any extra work that might need to be done and costs.
If you and your neighbour fail to reach an agreement, both of you can attend free mediation services. The Community Justice Centre offers this to help solve the sufficient dividing fence dispute. If both still fail to reach an agreement, an aggrieved party can apply to the Local Court for an order. Seek legal advice for this.
Tree Disputes
The Trees (Disputes Between Neighbours) Act 2006 governs neighbour disputes in NSW involving trees. If a neighbour's tree or a branch is overhanging or interfering with your property, you generally have a right to cut the offending branches and roots.
But first, discuss it with your neighbour. If your neighbour refuses to cooperate, you should check with your local council and see whether there is a tree preservation order covering that tree. Such an order prevents you or anyone from removing the tree or its parts.
If there is no order, you may have the right to cut the branch should your neighbour refuse to address your concern. Additionally, if your property is damaged by your neighbour's overhanging tree branch and your neighbour refuses to pay you the costs, you may sue your neighbour for damages.
Resolving Neighbour Disputes in NSW
Not all neighbour disputes in NSW have to end up in court. The most prudent, fastest, and cheapest way of resolving a neighbour dispute in NSW is talking to your neighbour. Talking to your neighbour directly and listening to their point of view avoids the matter from becoming a full-blown legal case.
Discuss your issues and try to enter into an agreement. If both of you failed to get into an agreement, mediation is always possible at your local Community Justice Centre. Instead of going through the court process, you may go through mediation as a way of reaching an agreement while keeping costs low and legal battles away.
A mediator does not make a strict or binding ruling about which party is right or wrong; they do not impose any penalties either. A mediator simply tries to settle the dispute by having both parties agree to a solution they can both work with.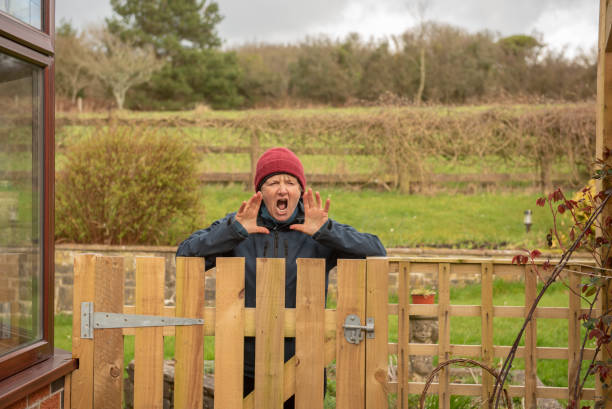 The Importance of Seeking Legal Advice
As discussed, when you deal with neighbour disputes in NSW or problems with your neighbours, you should not rush to court immediately. The most effective way of working out a solution is to talk to them and come to an arrangement that suits you both. After all, you could be living near each other for a long time, so it's best to stay on good terms.
More often, you will be required to go through mediation before the Court will agree to adjudicate your dispute. However, if you are not able to resolve your neighbour dispute through mediation or informal means, you may need to consider taking court action.
However, court proceedings should always be a last resort. But if your problems with your neighbours persist, you should consider speaking to a lawyer about your rights.
JB Solicitors has a leading team of experienced lawyers that can help with your neighbour disputes in NSW. We offer legal advice and legal representation should the matter escalate to courts. Our solicitors also provide you with assistance in dealing with the NSW Civil and Administrative Tribunal or with alternative dispute resolution instead of initiating legal proceedings.
We ensure that we resolve all our clients' legal matters and issues. Do you have any more queries on neighbour disputes in NSW? Contact us today.