In New South Wales (NSW), Australia, there are NSW e-bike laws that regulate the usage of e-bikes and e-scooters in the State.
The sound of a car engine revving in the distance. The smell of exhaust fumes hanging in the air. The sight of traffic gridlock on the horizon. These are all too familiar sights and sounds of modern life. But what if there was a way to get around that was better for the environment?
Electric bikes provide a pollution-free way to get around. An electric bike is powered by a battery, which means that they produce no emissions. This makes them an excellent option for people looking to reduce their environmental impact. These machines have a power assisted pedal cycle for various terrains as well if you want to amplify your own pedal power.
So if you're looking for a way to get around that is good for the environment, saves you money, and gives you a workout, then an electric bicycle is the perfect choice for you.
Australian E-bike Laws in NSW: 2023 E-bike Regulation Updates
On February 2023, the government gave recognition to the NSW Minister for Metropolitan Roads for amending the Road Transport Act 2013's provisions limiting the maximum power of e-bike motors permitted on public roads.
Even though industry representatives cautioned against the change during government consultation on the proposed amendment, the permissible level of continuous running power was increased from 250 watts to 500 watts by the Road Transport Legislation Amendment (Electric Skateboards and Bicycles) Regulation 2023.
Furthermore, the Regulation also amends the:
The amendment mandates these regulations to:
provide that certain registration requirements do not apply to electrically power-assisted bicycles
provide that the Light Vehicle Standards and licensing requirements do not apply to electrically power-assisted bicycles.
NSW E-bike Laws: E-Bike Requirements
An e-bike is like a regular bicycle, but it has a motor that helps the rider when going uphill or facing winds. Thus, the rider must still use manual power in propelling the bicycle, and the motor is only a support.
Moreover, there are two types of permitted e-bikes in NSW:
Power-assisted pedal cycles. This type has one or more motors attached with a combined maximum power output of up to 200 watts. However, this e-bike cannot be propelled by motor/s alone. 
Electrically power-assisted cycles. An electrically power-assisted cycle has a maximum continued rated power of up to 500 watts. The power output must progressively reduce as the e-bike's speed increases beyond 6km/h.
However, petrol-powered bicycles are prohibited in NSW roads and road-related areas like footpaths, shared paths, cycleways, and bike paths. Examples of this type are:
Those that have a petrol-powered engine attached before or after purchase
Those that are powered by other types of internal combustion engines.
Although these bikes are faster, they have brakes just like regular bicycles. Thus, the risk of a crash that can kill or injure the rider and other road users is highly possible. Additionally, e-bikes do not need to be registered, and using one does not require a driver's or rider's license.
What about speed limits? In NSW, the maximum speed limit an e-bike can reach is 25km/h in Australia, which is set by law. This means that even if your e-bike has a higher top speed than 25km/h, you must not exceed this limit while riding your e-bike. If you do, you may be liable for a fine or penalty.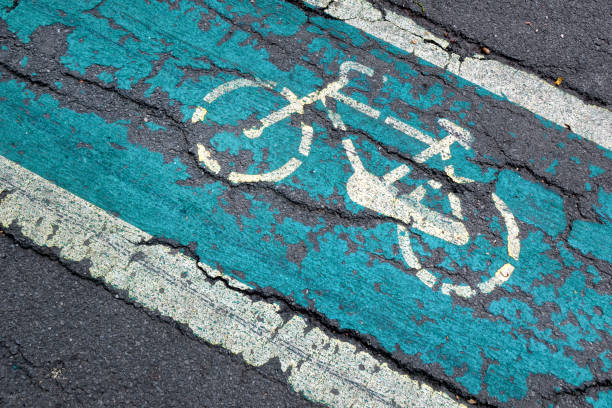 NSW E-bike Laws: Road Rules for E-bike Riders
Rules for bicycle riders apply to e-bike riders. These rules are:
When riding side-by-side with another bike, the distance between both bikes must not be more than 1.5 metres apart.
Use the marked bike lane in your direction if there is one unless it's impractical to do so.
Give a hand signal when turning right or merging to the right lane. Do this 30 metres before you turn, or change lanes, or position.
Don't ride on a pedestrian crossing. Instead, walk your bike across.
Don't hold onto another moving vehicle.
Keep left of oncoming bicycle riders or pedestrians on a footpath, shared path, or separated path.
Do not carry people on your bike when it is not designed for carriage.
Riders under 16 years of age or those who are 16 years of age or older and are supervising a child under 16 riding a bike can ride in a footpath.
Another important rule is always to wear a helmet when riding an e-bike. A helmet that has been certified must be properly fitted and fastened on bicycle riders. This applies to kids riding training wheels, kids in child seats, and kids in trailers for bicycles.
As to clothing, the e-bike user must wear bright or light colors so that other drivers can see you. A high-visibility slap band and reflective apparel are also recommended at night.
Moreover, wear closed-toed footwear that covers your toes and heels completely, such as running shoes or sneakers.
Can You Use Mobile Phones While Riding an E-bike?
Yes, but there are only two ways to do so:
Hands-free use when making or receiving calls and playing audio such as music and podcasts.
In a phone holder, when making or receiving calls and playing audio such as music and podcasts.
Note that you can't use your phone to text, video call, email, surf, or photo-taking.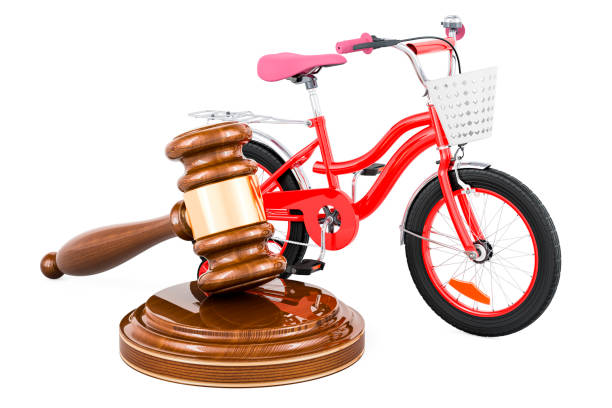 Got a Question About Traffic Law?
Traffic offence lawyers in NSW, Australia, can protect the rights of motorists who have been charged with traffic violations. Our lawyers at JB Solicitors can help to ensure that our clients' cases regarding NSW e-bike laws or other traffic violations are handled fairly and that they receive the best possible outcome.
If you have a question or two about NSW e-bike laws or need legal help with a traffic violation, contact us today, and let's discuss your options.