This article will discuss what is an agent, licence types and classes, requirements, and other essential aspects of agency in the property or real estate industry of New South Wales, Australia. In Australia, agents are everywhere. They help us buy homes, sell cars, invest our money, and even book our holidays.
But what exactly is an agent, and what do they do? In the simplest terms, an agent is someone who acts on behalf of another person or party. The agent owes the principal the duty to not steal or supplant the principal's ability to transact. An agent may also have:
Express authority (via a written contract)
Implied authority (entered into agreement based on actions)
Apparent authority. This means that he can take action on behalf of the principal as he sees fit. An example of this would be an attorney acting as an agent.
But what makes agents so valuable? Why do we need them and preserve the principal agent relationship? The answer is simple: agents help us get things done. They have the knowledge, experience, and resources that we often need to gain. They can save us time, money, and hassle.
In NSW, Australia, an agent acting on behalf of another person can handle property transactions. Agents can be: 
Real estate agents
Buyers' agents
Property managers
Strata managing agent
Stock and station agent
Assistant agent.
Insurance company agents or a public insurance agent
Business agent
Government agents
How Does One Become an Agent?
There are several types of agency licences in NSW, Australia, that are required to operate a business. These licences are designed to protect consumers and ensure that agents are qualified to provide the services they offer.
The requirements for obtaining an agency licence vary depending on the type of agency and the state or territory in which the business is located. For one, you need to hold either a certificate of registration or a licence required for the work you will be conducting to work as an agent in the NSW real estate sector.
Eligibility Requirements
Every licence applicant must prove that:
they are 18 years of age
they are a fit and proper person to hold a licence
they have the qualifications required for the licence or class of licence for which they are applying
they have not been disqualified
they have paid the relevant contribution to the Property Services Compensation Fund
If the applicant is a corporation, they must prove the following:
the corporation is fit and proper to hold a licence
each director of the corporation is a fit and proper person to hold a licence
no director or executive officer is a disqualified person
at least one of the directors holds an individual licence for the industry sector in which the corporation proposes to operate
the corporation has paid the relevant contribution to the Property Services Compensation Fund.
A universal agent has wide authority to act on another's behalf. However, a general agent or special agent has more limited and specific powers. Agency by necessity is where an agent is appointed to act on behalf of a client who is physically or mentally incapable of making a decision. To know more, you can visit the NSW Fair Trading website.
Types of Licences
The Property and Stock Agents Act of 2002 (the Act) permits the issuance of a variety of licences and certificates of registration. These are the following:
Real Estate Agent Licence
Real estate agents must be licensed by the relevant state or territory real estate authority in order to operate in Australia. The requirements for obtaining a real estate agent licence vary from state to state.
In NSW, there are two classes of real estate agent licence (class 1 and 2). Each class has different requirements, qualifications, and continuing professional development (CPD) requirements.
Furthermore, your principal place of business is either in NSW or within 50km of the NSW border to be qualified for this licence.
To apply for this kind of licence, you must possess the following documents:
proof of identity
qualification certificates and transcripts, including your CPD training from the previous year
evidence of work experience
details of your last licence
payment for the licence fee.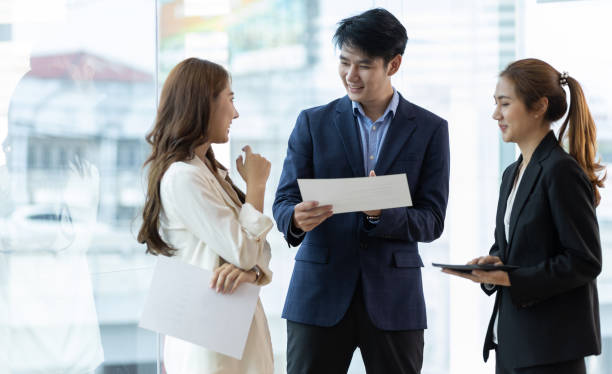 Strata Managing Agent Licence
A strata managing agent is an agent who oversees the strata or community land schemes. There are also two classes of this licence (class 1 and 2). This kind of agent carries out the functions of an owner corporation or an association which includes the following:
maintenance and repair of property
financial management and record keeping
taking out insurance
conducting meetings
An owner's corporation or association can hire a strata operating agent to help them run their scheme. As part of their contract, the agent's duties will be set by the owners corporation or association.
Stock and Station Agent Licence
The stock and station agent acts as an agent for deals involving rural properties larger than 20 hectares, livestock and livestock agistment (feeding option for livestock if feed is in short supply on the home property.), and as an auctioneer for rural land or livestock. Moreover, the eligibility for this licence is the same as that of the real estate agent licence.
Corporation Licence
For a corporation operating in the business of real estate, stock and station, or strata managing agency to legally conduct such business, the law requires them to obtain a licence. Moreover, corporations must employ a class 1 licence holder to be the licensee in charge (LIC) of the business.
Before you start your application, make sure you have these documents at hand:
Business name registration from ASIC (if applicable)
Proof of identity for each company director
Corporation details
At least one Licensee-in-Charge (LIC) of the business.
A Notification of partnership particulars form (if applicable)
Payment for the fee.
Assistant Agent Certificate of Registration
An assistant agent must acquire a certificate of registration (COR) before one can engage in the industry. However, the COR is valid only for four (4) years and is not renewable.
More importantly, a licence holder must employ assistant agents and a LIC who holds a class 1 licence in the same category of work being performed must supervise them as well. To be eligible, you must be:
At least 16 years of age
Fit and proper person to hold a COR
Not be a disqualified person.
Auctioneer Accreditation
In NSW, you need auctioneer accreditation to legally conduct auctions of property, land, including rural land, or livestock. Moreover, an applicant for this accreditation must be a licensed real estate agent or a licensed stock and station agent (Class 1 or Class 2). Furthermore, they must be able to complete specific training to be eligible for this accreditation.
Aside from the licence requirement, the applicant must complete the specified auctioneer units from the Certificate IV in Real Estate Practice with a Registered Training Organisation (RTO).
You can apply for these licences online or in-person.
If you are considering becoming an agent in Australia, you should research the specific licensing requirements for the type of agency you want to operate. You can find more information about agency licences on the NSW Fair Trading's website and Services NSW's website.
By taking the time to get the necessary licences, you can protect your business and ensure that you are providing your clients with the best possible service.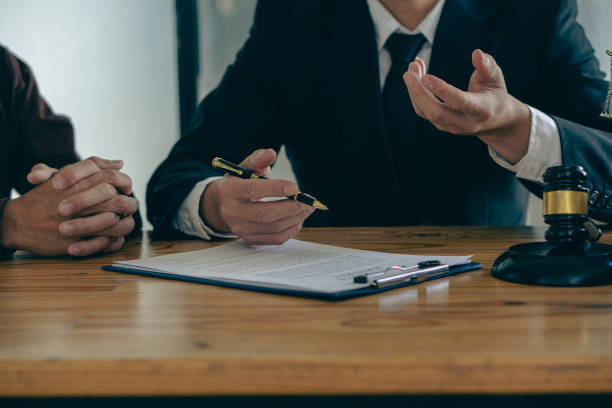 Seeking Legal Help
If you are an agent in Australia, it is essential to have a lawyer who you can turn to for legal advice and support. Our lawyers at JB Solicitors can help you to protect your interests, resolve disputes, and stay on top of your legal obligations.
We can also:
Advice on licensing requirements.
Draft contracts such as contracts with clients, vendors, and employees.
Resolve disputes such as negotiating settlements, drafting mediation agreements, and representing agents in court.
Provide legal advice on issues such as taxation, employment law, and intellectual property.
Preserve agency relationship or relationships through legal agreements that will protect the interests of both the principal and the agent.
Feel free to submit an enquiry here.