Larceny is the legal term for the act of stealing or theft. It is a serious crime. In most jurisdictions, stealing is a type of property crime that is punishable by fines and/or imprisonment. One important aspect of stealing is that it does not involve violence. On the other hand, the charge of robbery involves physical violence and intimidation.
Some examples of larceny include:
Taking someone's wallet or purse without their knowledge or permission;
Shoplifting merchandise from a store;
Taking someone's bicycle or other personal property without consent of the owner
Stealing someone's identity by using their personal information to make unauthorised purchases or open credit accounts;
Removing items from a rental property before the lease is up and without the landlord's permission;
Taking tools or equipment from a construction site;
Stealing a vehicle or its parts; and
Breaking into a home or office and taking property.
Larceny offences are a criminal offence under the common law and is punishable by fines and/or imprisonment. The specific definition and the maximum penalty for stealing can vary between states and territories. However, the intent to permanently deprive the owner of the property and the absence of the owner's consent are elements of larceny. 
Crimes Act 1900 NSW and Maximum Penalty
The Crimes Act 1900 is a law in the state of New South Wales (NSW) that sets out various criminal offences and penalties.
It covers a wide range of criminal conduct including murder, assault, fraud, and property offences. It also sets out the powers of police and courts and the rights of defendants.
It's one of the main pieces of legislation that deals with crime in NSW. Section 117 of the Crimes Act defines larceny as an offence punishable by up to five years in prison in NSW. This is if the district court hears the matter.
However, if Local court hears the matter, the penalties available are subject to limitations based on the value of the stolen property. The maximum penalty for this crime include:
More than $5,000 AUD (value of stolen item). Two years imprisonment and/or 100 penalty units and a fine of $11,000 AUD
Less than $5,000 AUD (value of stolen item). Two years imprisonment and/or 50 penalty units and a fine of $5,500 AUD
Less than $2,000 AUD (value of stolen item). Two years imprisonment and/or 20 penalty units and a fine of $2,200 AUD
A person can only receive a criminal conviction if they are caught committing the offence or immediately after. This means that a citizen's arrest cannot be carried out in the hours or days following the alleged larceny offence. If there is reasonable evidence (such as CCTV footage) that a person has stolen something, they will be charged and issued a court attendance notice.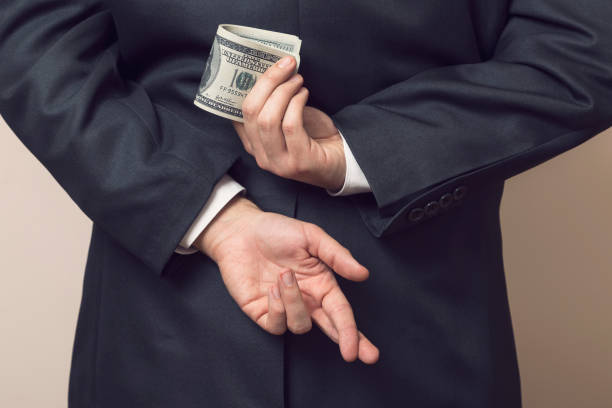 Larceny vs Theft
Both of these legal terms describe the unauthorised taking of someone else's property, but they are typically used in different legal contexts and may have slightly different meanings. Below is a table that differentiates the two terms.
Larceny
Theft
• A term that is most commonly used in common law jurisdictions, such as Australia, the United States, and England

• Refers to the unauthorised taking of property with the intent to permanently deprive the owner of that property

• Generally requires proof of a specific intent to steal, and it is considered a specific type of theft.
• A more general term that is used in both common law and civil law jurisdictions.

• Refers to the unauthorised taking of property, regardless of the intent of the person taking the property.

• May include larceny, as well as other types of unauthorised taking, such as embezzlement, false pretences, and fraud
Note: In some jurisdictions, the terms are used interchangeably. On the other hand, other jurisdictions see larceny as a more serious crime than theft.
Proving Larceny in a Case
1. Physical Elements
Took and carried away
In a larceny case, the prosecution must prove that a person took and carried away the property. According to the law, even the smallest movement can satisfy the elements of "took and carried away" if all of the other essential elements are met.
Property capable of being stolen
The property must have value and must be movable.
The property belonged to another
Property can belong to a person under the following instances:

• Single ownership
• Joint ownership
• Larceny by finding
• Possession
• Control
No consent from the owner
The property must have been taken without the owner's consent or permission. If an owner allows property to be taken away, it does not necessarily constitute consent.
2. Mental Elements
| | |
| --- | --- |
| Intention of permanently depriving the owner | Larceny is not committed unless the person intends to permanently deprive the owner of the property at the time of taking. This becomes complicated when a person takes property but claims that they intend to return it to the owner later, subject to certain conditions. The intent to return property is not a defence under Section 118 of the Crimes Act. This must be determined on an individual basis. |
| Without a claim of right | A person cannot be charged with Larceny if they have an honest and genuine belief in a legal right claim. This is if they believe they own the property. This is not the same as claiming a moral right to the property. A claim of moral right is not a defence to larceny. The accused must demonstrate that they genuinely and honestly believed they had a legal right and entitlement to the property. |
| Committed fraudulently | Larceny occurs when property is taken "fraudulently" or "dishonestly." Ultimately, if a person carries and takes away property without a claim of right, the Court will most likely find that the person acted fraudulently. |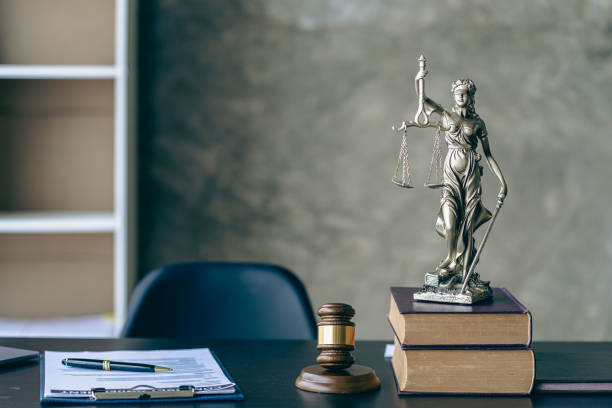 Importance of Seeking Legal Advice
Indeed it is stressful for a person to have his/her item stolen without his/her knowledge. It's even more stressful if that same person found out that it was done fraudulently. Regardless of the reason for the crime, it's important to seek legal advice with JB Solicitors to check if all factors mentioned in this article apply.
Our team has civil litigation services for people who want to settle their legal matters effectively. Contact our Sydney criminal lawyers today for more information about larceny.