What is notary public (NP)? In NSW, a notary public is an official, generally a practicing solicitor, who the Supreme Courts appoints in accordance to the Public Notaries Act 1997 (NSW). They also appoint a NP pursuant to Public Notaries Appointment Rules 1998.
What is notary public? In this article we will answer the question of 'what is notary public' by exploring some of the functions that they perform. The article will also discuss the requirements one must fulfil if they wish to be appointed as a Notary Public.
Often, when people ask the question 'what is notary public' they wonder about the difference between NP and Justice of the Peace (JP). We will outline the differences between the two.
There are two key points to remember when reading up on 'what is notary public'. This includes, a notary public is someone who:
Is a lawyer with at least 5 years of legal practice under their belt, and
Can verify documents for international use
What is Notary Public: Requirements
Now that we have discussed 'what is notary public', let's also consider some of the requirements that one must meet before the Supreme Court can bestow them with the powers of a notary public.
What are the requirements? As mentioned above, one of the main requirements is that the Supreme Court must appoint the party as a NP. In addition to that, other requirements include that they must:
Be a lawyer,
Have completed 5 years of legal practice,
Supreme Court must appoint Notaries pursuant to the Public Notaries Act (1977)
Complete the prescribed Notarial Practice Course
Apply through the Legal Profession Admission Board
When the Supreme Court appoints a notary public, the notary public receive certain statutory powers. These include the authority to:
administer oaths,
witness documents,
perform a range of administrative functions of national and international nature
witness Power of Attorney for use overseas
certify true copies of documents for overseas
authenticate status and transactions
dealing with documentation for land, property and deceased estate overseas
What is Justice of Peace?
When reading up on what is notary public, many also often wonder what is Justice of Peace? Similar to a NP, a Justice of Peace (JP) can also exercise their power to confirm identity in migration law cases, certify true copies of original legal documents, and witness affidavits and statutory declarations.
Generally, a NP performs their roles in cases requiring various forms of legal verification. But it is important to note that while a NP can give legal advice, a Justice of Peace cannot offer any legal advice.
Moreover, while a JP can only assist within Australia, a public notary can assist in overseas matters also. This results in many viewing them as "international JPs."
How Do Notary Publics Carry Out Their Roles?
To complete legal verification of documents, a NP must carry out their duties by performing some tasks. This is to make sure they are completing legal verification properly. A public notary must:
Carefully examine an identity document to determine identity of a person. The documents can include either current Driver's License or valid Passport.
Determine that a signatory does not suffer any disability including physical or mental disability, or any legal incapacity including congenial disability or physical or mental illness.
Ensure that anyone acting on behalf of a company has the appropriate authority to do so. Those who act as an official representative such as a secretary or director of an ASIC registered company must have the company's authority to sign on behalf of the company,
Make sure that the person signing understands the full effects and nature of the content of the document that they are signing and witnessing,
Not provide their notary services if they realise that the document consists of any unlawful action or fraud.
Notary Public for Overseas Documents
For overseas documents a public notary may be required to take some additional steps. Depending on a case-by-case basis, they may have to go through a different process to make sure that the documents are fully validated.
Given below are three steps. The notary of public must ensure that they:
Notarise Australian and international documents before they send it overseas,
Authenticate the document with the Department of Foreign Affairs and Trade (DFAT)
Send the document to the appropriate legal agency overseas for their approval and verification
When would you need authorisation for other documents overseas? Consider a scenario where you prepare a Power of Attorney in Australia, but require foreign countries such as Indonesia to recognise it. In this case, you will need an appropriate official to notarise this.
Similarly, for any foreign court to recognise other legal documents, or any affidavit if you are a part of an international litigation, a notaries public will need to notarise the affidavit first.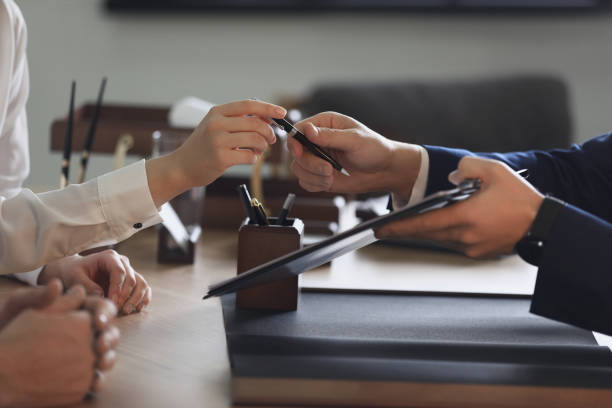 Seeking Legal Advice
As you may have realised, you may require a notary of public for various matters. This could be for matters under immigration law, or estate planning. While getting a JP or notary public to authorise official documents is important, there are numerous steps when it comes to estate planning or other matters across various areas of law.
Our lawyers at JB Solicitors have a team of lawyers with years of experience under their belt. Our team of lawyers have expertise in different areas of law ranging from family law, immigration law, property law, criminal law and estate planning and Wills.
For more information on these matters, do not hesitate to contact our team of lawyers. You can view our other blogs on our website here.
Contact us for more information today.