How can you avail a successful personal injury claim or motor vehicle accident compensation claims?
Medical negligence cases are one of the most common personal injury claims that compensation lawyers deal with. But what about the aftermath of a motor vehicle accident? You may be dealing with personal injuries, medical bills, and lost wages. You may also be struggling to cope with the emotional, physical or psychological injury from the accident.
If you have been involved in a motor vehicle accident in Australia, you may be eligible to receive compensation. This article will guide you through the motor vehicle accident compensation or personal injury claims process in Australia.
If you were hurt in a car accident in NSW, you might be eligible to make an urgent claim for up to $5,000 for medical expenses and lost wages without having to file a formal claim. Whoever was at fault does not matter; these benefits are still available.
Eligibility for Accident Compensation Claims
Motor vehicle accident compensation claims or "personal injury claim" is available to all injured persons involved through the Compulsory Third Party (CTP) insurance scheme.
1. Other Driver or Owner at Fault
You may be entitled to financial compensation for your injuries if you were hurt in a car accident and you can prove that someone else—not you—was largely or wholly at fault. Any type of road user, such as a driver, passenger, pedestrian, cyclist, motorcyclist, or pillion passenger, is eligible to file a personal injury compensation claim.
You may still be able to file a claim even if you contributed to your own injuries, but the amount of compensation you receive will be less than if you did not contribute to your injuries. Examples of contributory negligence are:
2. Children Injured in Accidents
No matter who caused the accident, if you were under 16 and a resident of NSW at the time, you can file a claim for the children's special benefit. Here are the costs covered under this benefit:
Hospital and medical costs
Rehabilitation costs
Pharmaceutical costs
Respite care and attendant care costs.
3. Blameless Accidents
You may be able to make a claim for personal injury compensation even if the accident is blameless. Examples of blameless accidents may include:
accidents caused by a driver suffering a sudden illness, such as a heart attack or stroke
accidents caused by an unexplained mechanical or vehicle failure, such as brake failure
accidents caused by an unavoidable collision with an animal on the road.
4. Unidentified or Unregistered Vehicles at Fault
You can also avail of motor vehicle compensation claims even if the vehicle at fault is an unidentified or unregistered vehicle. The problem with unregistered vehicles is that it is uninsured. Thus, the State Insurance Regulatory Authority will allocate your claim to an insurer and will advise you which insurer is managing your claim.
You can also get more information from the following channels:
CTP Assist (1300 656 919)
CTP insurer handling your claim
NSW Law Society's Community Assistance Service (02 9926 0300) for names of personal injury accredited solicitors in your area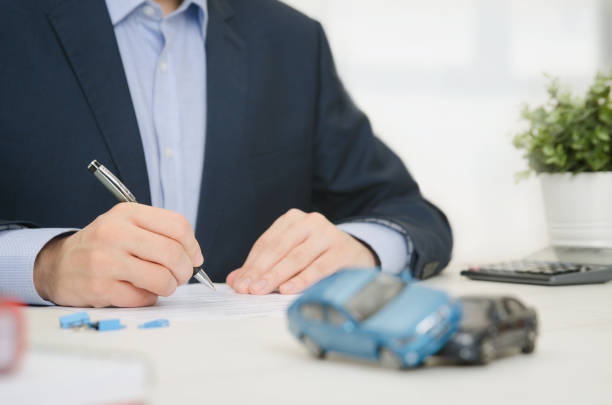 What Can You Claim?
Your accident compensation claims depend on the type of injuries you sustained and your circumstances at the time of the accident. Your claim could be for:
economic or
non-economic loss, or
both.
Economic Loss
Loss of earning capacity is included in economic loss, but you cannot claim income that is more than the weekly amount that is annually indexed. Among other economic losses are:
hospital, medical, and rehabilitation costs that were fair and required in the past and future
Expenses for fair and essential attendant care and house modifications
other justifiable losses and expenditures you incur as a result of your injuries.
Non-economic Loss
You can make a non-economic loss (or general damages) claim for the suffering and diminished quality of life you've endured.
There are restrictions on who can file a claim for non-economic loss compensation as well as how much compensation they can receive, even though the majority of people hurt in motor vehicle accidents experience some level of pain and misery.
Steps to Lodging Motor Vehicle Accident Compensation Claims
You need to do these steps if your valid injury claim exceeds AUD 5000 to successfully claim compensation:
Seek medical attention for any injuries sustained in the accident and keep a record of all medical treatment and expenses.
Report the accident to the Police within 28 days. If you do not do this, your personal injury claim settlement could be affected.
Exchange contact and insurance information with the other parties involved.
Find out the CTP insurer of the vehicle that caused the accident. CTP Assist (1300 656 919) can give you the name of a vehicle's CTP insurer if you tell them the registration number. The insurer will assess the claim, including reviewing medical evidence and supporting documentation, to determine the amount of compensation to be awarded.
Complete the personal injury claim form and send it to the CTP insurer of the vehicle at fault. This must be accomplished ASAP or not later than six months after the collision. If the insurance receives your claim more than six months after the accident, it can have an impact on your personal injury claim.
If a settlement cannot be reached through negotiation, the claim may proceed to a court hearing, where a judge will make a decision on the amount of compensation to be awarded.
Motor vehicle accidents can have a significant impact on the lives of those involved, but accident compensation claims can help individuals recover and get their lives back on track.
Understanding the process of making a motor vehicle accident compensation claim and seeking legal advice when necessary can help individuals navigate the complexities of the system and ensure they receive the compensation they are entitled to receive.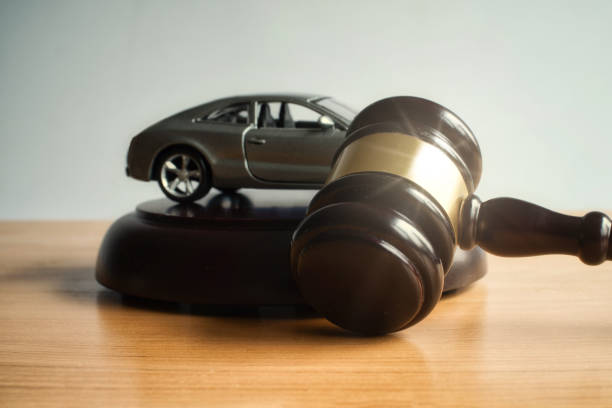 Have You Been Injured in a Motor Vehicle Accident?
If you or someone you know has been injured in a motor vehicle accident in Australia, you may be eligible to receive compensation payout. The first step in claiming compensation is to contact a lawyer who specialises in motor vehicle accident or personal injury law.
JB Solicitors can help you understand your rights and options, and they can guide you through the claims process. Don't wait any longer. 
Contact us for more information.