Many often wonder whether an annulment of marriage is the same as a divorce. However, annulment of marriage is different from a divorce from valid marriage. In simple terms, a marriage annulment is a kind of legal declaration that considers a marriage between two people to be null and void from the start.
An annulment of marriage requires a decree of nullity of marriage under Section 51 of the Family Law Act (1975). In this article, we'll discuss the grounds of annulment, the process to apply for a marriage annulment and the consequences of doing so.
Annulment of Marriage Versus Divorce
A divorce occurs when two people who had a legal marriage decide to separate. For a divorce, parties must be separated for a specific time period (12 months) before they can apply for a divorce.
For divorce cases, you do not need to give the family court a reason for divorce to receive a divorce order. Australian family law system follows a no-fault divorce system. This means that parties can get a divorce if the marriage has simply broken down irretrievably according to Section 48 (1) of the Family Law.
On the other hand, an annulment of marriage is a legal declaration that states that a marriage is void, i.e., that a marriage had never taken place. Decree of nullity is another term for annulment.
This is to prove that a marriage is void or marriage invalid. Notably, this may also be useful in cases where the parties had a marriage ceremony. Such a marriage may still be null and void, depending on the circumstances of the case.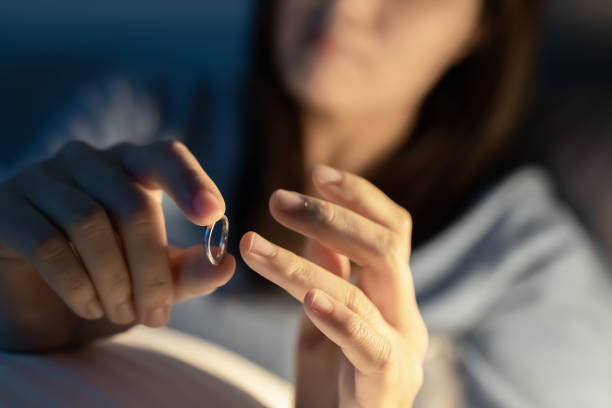 How to Apply for an Annulment?
Parties must use an Initiating Application form to start their annulment application of marriage. You can view this form here on the website of the Federal Circuit and Family Court of Australia. In addition to this, parties must prepare three copies of the completed initiating application.
Moreover, they must attach affidavit setting all important details and sufficient evidence to consider for annulment of marriage and to receive necessary approvals from court. They should also provide details about the marriage ceremony. Parties will be liable to pay a fee for an application for a decree of nullity to get marriage annulled. According to the family law fees of 2022, this filing fee is $1405.
Some parties may be eligible to pay the reduced fee of $465 (according to 2022 family law fees). This applies in case parties hold any concession cards including certain government concession cards, or if they are able to demonstrate financial hardship.
Grounds for Annulment of Marriage
There are certain grounds under which parties can consider an annulment. In this section, we explore these grounds in detail. According to the Family Court of Australia, a marriage may be null and void in the following grounds:
The parties to the marriage are close or direct relatives, or siblings. This is known as a "prohibited relationship." It can include marriage between two persons who are siblings.
Either party was already married to another person at the time of marriage. This is bigamy.
If the marriage ceremony performed was phoney, and did not comply with regulations and requirements stipulated in the Marriage Act (1961).
The parties did not genuinely consent to the marriage. This includes if one party obtained the consent by fraud, or under duress.
If either of the parties were underage or too young at the time, i.e., if either party was not of marriageable age.
Importantly, you must also understand that there are instances in which the Family Court will not declare a marriage void. This includes:
If the parties have never lived together,
Any other incompatibility issues between the party and other party,
There is history of family violence or domestic violence, or
If the parties did not consummate the marriage.
Example Case Study
In the case of Ho & Nuang [2011] FamCA 688, Mr Ho got married to Ms Nuang in September 2020. At the time Mr Ho was marrying Ms Nuang, he was still married to a Ms. B. Mr Ho argued that he didn't think that the Australian Government considered Ms. B to be his wife because his proposals to sponsor her to the country as his wife were rejected.
Therefore, it is understood that at the time Mr Ho was marrying Ms Nuang, he was aware that he was married to someone else. So, both parties had agreed to nullify their marriage that took place in September 2020. This example includes the instance of bigamy which is a ground of annulment as mentioned above. They decided that they would nullify that marriage and get married again.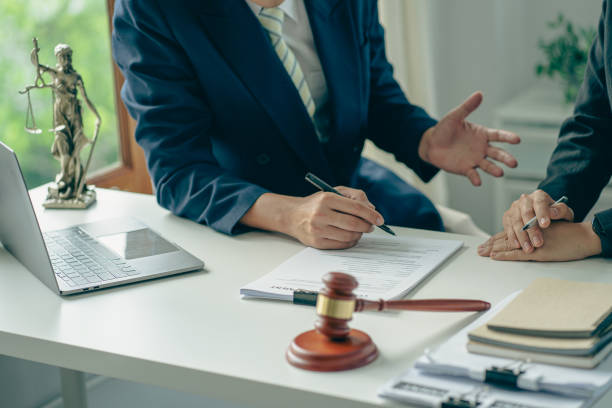 Obtain Legal Advice from Family Lawyers
Family lawyers are experts when it comes to handling matters related to divorce, separation or annulment. If you wish to seek annulment of marriage, and are not sure where to start, please do not hesitate to contact our team of friendly lawyers.
If you have questions about property settlement, spousal maintenance and marriage certificate, contact our friendly team today. Under Australian law, many also wonder if they re-marry in a Catholic Church (for church law) after annulment. To discuss all such matters, get in touch with our lawyers today.
At JB Solicitors, we have a team of award-winning solicitors with years of experience under their belt. We offer fixed-fee prices for some our legal services to facilitate transparency.
Contact us in case of any other legal enquiries.