Arbitration definition in family law is as follows: It is an alternative dispute resolution used to settle a dispute with an arbitrator's binding decision. This option allows two parties to settle a dispute instead of litigation.
Australian courts typically use an arbitration clause (arbitration agreement) where they will require both parties to agree to settle their dispute with an arbitrator. This private dispute resolution method won't require the court's involvement or judgement. This article will highlight arbitration definition and relevant laws.
Section 10L: Arbitration Definition
Parties in an arbitration present arguments and evidence to resolve a dispute. Arbitration generally solves property or financial disputes, while mediation solves divorce, separation, and parenting disputes. The resolution or decision in arbitration is final and legally binding.
Section 10M: The Arbitrator
According to Section 10M of the Family Law Act, an arbitrator is a person who arbitrates by reviewing the parties' evidence and testimonies to find a resolution. Think of an arbitrator as the person that the court hired in family law proceedings.
Arbitration Proceedings
An arbitrator will need to gain both of the disputed parties' consent before proceeding with arbitration. Some arbitrators may hold a Direction Hearing where both parties will need to file documents to prepare for a hearing. Parties may request the procedure to only tackle a part of their matter and they can solve the remaining matters on their own.
These legal professionals are responsible for interpreting and applying state rules and laws to the arbitration. Parties may also decide on particular state laws to govern the dispute in the arbitration agreement. An arbitrator also conducts the discovery process. This process determines the facts in the dispute through:
Investigation
Taking witness statements
Reviewing documents
After this procedure, all information is summarised into a statement of the case.
Section 10N and 10P: Arbitrators' Fees and Immunity
According to Section 10N, an arbitrator may charge fees for their services. This qualified person must inform the parties involved in the arbitration of the fees before carrying out their services. There are court rules relating to the costs of these services and how they are assessed and taxed. Section 10P also states that an arbitrator, while performing his/her duties, has the same protection and immunity as a judge of the Federal Circuit and Family Court of Australia. 
International Commercial Arbitration
Now that we have discussed what arbitration's definition is in family law, let's discuss international commercial arbitration. Indeed, arbitration works in civil law and construction, and engineering and energy sectors in Australia commonly use this to resolve disputes.
The International Arbitration Act 1974 recognises and enforces foreign arbitral awards. This Act governs international commercial disputes as well as contractual disputes from different types of businesses around the world. Some legal matters that this Act governs are investment disputes and will need the help of national courts.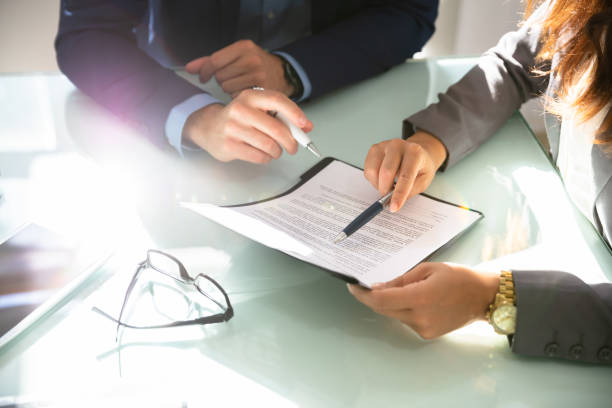 Duties and Responsibilities of an Arbitrator
Ensuring fairness
An important part of this article on arbitration's definition is understanding an arbitrator's roles and responsibilities. You will realise that arbitrators must ensure fairness during hearings and not show bias towards either party. Courts will not approve of an arbitrator who favours one party at the expense of the other in family or civil matters. They must also consider important documents and evidence to reach a just decision.
Adhering to principles of natural justice
These legal professionals must act by natural justice principles. It is well established that technical and stringent rules of evidence don't bind an arbitrator. However, they must uphold and follow arbitration proceedings, equity, and justice.
Conducting the process with both parties present
An arbitrator obtaining any information from one party without the other's presence is an act of misconduct. This information can either be conveyed orally or in writing. According to Section 24 of the Arbitration and Conciliation and Arbitration Act, parties in an arbitration agreement must receive any statement, document, or information presented.
Arbitration Vs Mediation
When reading up on arbitration definition, it is important to note that there are similarities between arbitration and mediation as they are both used to resolve family law matters. Both arbitration and mediation involve an impartial third party that assists people in resolving disputes. Mediation helps parties communicate properly about family law matters and filter negative communication like criticism and blame.
Mediation doesn't tolerate such a negative attitude during the process because the goal is to find an amicable solution and decision. The mediator will help clarify any issues and misunderstandings and suggest potential solutions to both parties.
The arbitrator will enforce arbitration awards during the arbitration process through careful fact-checking and evidence reviewing. The arbitral award is the arbitrator's decision and has the same effect as a court order. In some cases, parties may not agree during mediation, so an arbitrator may help settle the dispute and make a final and legally enforceable decision.
Unsatisfactory Arbitral Awards
Sometimes, not all parties are happy with the outcome of an arbitral award. Hence, they may agree not to register the award to the court. If only one party is unhappy with the award they have 28 days to provide reasons like:
There was fraud involved in obtaining the award
The award is void, voidable, or not legally binding
There was bias and a lack of procedural fairness
Changes in circumstances, therefore making the award impracticable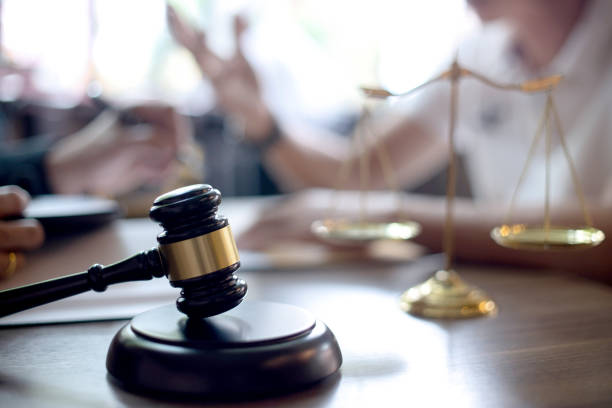 What People Should Do Beforehand
People who are unsatisfied with the result of an award may make unplanned decisions that may backfire immediately. That's why it's important to seek proper legal advice before going through the arbitration process. As mentioned, the arbitration award is final and legally enforceable like a court order.
Thus, people need to stay prepared and have a legal professional review the facts and evidence they will present in an arbitration proceeding. An arbitrator is trained to maintain professionalism and formality during proceedings. This means that they won't allow private meetings with other people involved in the arbitration proceeding or with solicitors.
Our Mediation and Arbitration Services
Disputes may go out of hand if disputed parties refuse to seek a family lawyer or arbitrator. JB Solicitors' award-winning arbitration services can greatly help with family matters and help discuss the definition of arbitration with our legal advice. We understand that property settlement and financial disputes will require a just and fair judgment.
Hence, we continue to uphold fairness in our procedures and provide what is just. We also have mediation services for people who want to agree on parenting matters. This method helps people come to a resolution that will reflect their unique interests and situation.
Contact us for more information on arbitration today.