Armed robbery is the use of physical force or threat of force to steal property or money from a person or business. In recent years, there has been an increase in the number of reported robbery cases in New South Wales. This has caused concern among law enforcement agencies and the public.
In Victoria, Section 75A of the Crimes Act (1958) defines armed robbery as committing robbery with firearm, imitation firearm or offensive weapon.
Armed robbery may occur on the street where unsuspecting individuals are held up at gunpoint or in a commercial establishment such as a convenience store or a bank.
According to the statistics from the Australian Bureau of Statistics (ABS), there were 2,861 victims of robbery in New South Wales in 2019. Moreover, under half (42%) of all offences involved the use of dangerous weapons. This article will outline different factors that constitute robbery.
The Law on Armed Robbery (Crimes Act 1900)
Which laws deal with armed robbery? Section 97 of the Crimes Act 1900 (NSW) states that "a person being armed with an dangerous weapon, or instrument, or being in company with another person, robs, or assaults with intent to rob, any person, or stops any mail, or vehicle, railway train, or person conveying a mail, with intent to rob, or search the same, shall be liable to imprisonment for 20 years."
Aggravated Robbery and Robbery in Company
In some cases, the offence of robbery can become aggravated robbery. This occurs when a person uses an offensive weapon to commit the robbery. Aggravated robbery carries even more severe penalties, with a maximum sentence of 25 years imprisonment.
"Robbery in company" is also a serious offence that involves two or more people working together to commit a robbery. Under Section 97, a person who commits robbery in the company of others is guilty of an indictable offence. The maximum penalty for this indictable offence is imprisonment for 20 years.
Common Targets of Armed Robbers
The most common targets of armed robbers are:
retail stores
service stations
licensed premises such as hotels and clubs.
These businesses are often vulnerable to robbery due to their high cash turnover and lack of security measures. However, individuals are also at risk of being targeted, especially if they are carrying valuable items such as mobile phones or jewellery.
Factors That Constitute Armed Robbery in NSW
Socioeconomic Factors
Research by the NSW Bureau of Crime Statistics and Research (BOCSAR) found that areas with higher levels of unemployment, poverty, and social disadvantage had higher rates of armed robbery.
This correlation could be attributed to the increased desperation of individuals who are struggling financially, leading them to turn to crime as a means of survival.
Additionally, drug addiction and mental health issues, which can be more prevalent in socioeconomically disadvantaged areas, have also been identified as risk factors for armed robbery.
Accessibility to Firearms
The availability of firearms is also a contributing factor to armed robbery in NSW. In 2016, the Australian Criminal Intelligence Commission (ACIC) reported that there were approximately 2,850,000 firearms in civilian possession in Australia, with a significant proportion of these firearms being illegal.
Criminals who have access to firearms are more likely to commit armed robbery, as they feel more empowered and confident in their ability to carry out the crime.
Lack of Surveillance and Security Measures
The lack of surveillance and security measures is a contributing factor to armed robbery in NSW as well. Criminals are more likely to target areas that are perceived as easy targets, such as small businesses and homes without security systems.
NSW Government Strategies and Initiatives
In response to the increasing robbery incidents, the NSW government and law enforcement agencies have committed to implementing several strategies and initiatives to combat this crime.
Increased Police Presence and Patrols
One of the strategies the NSW government and law enforcement agencies implements to combat armed robbery is to increase police presence and patrols in areas of high-risk. This includes areas such as shopping centres, banks, and other financial institutions.
The aim of this strategy is to deter potential offenders from committing a crime and to provide a quick response in case of an incident.
Use of Technology
Another strategy is the use of technology to combat armed robbery. This includes the installation of CCTV cameras in high-risk areas, the use of facial recognition technology, and the implementation of silent alarms in banks and other financial institutions.
The aim of this strategy is to provide evidence that can to identify and prosecute offenders and to provide a quick response to incidents.
Community Engagement and Education
The NSW government and law enforcement agencies also commit to engage with the community and educate them on how to prevent armed robbery incidents. This includes initiatives such as community meetings, public awareness campaigns, and the provision of information on how to report suspicious behaviour.
The aim of this strategy is to increase community awareness and to encourage people to be more vigilant and report any suspicious activities.
High-Profile Armed Robbery Cases in Australia
The Karl Kachami Gold Heist
The Karl Kachami gold heist took place in Melbourne, Australia, in 2020. Armed robbery, theft, false imprisonment, carrying a weapon with criminal intent or grievous bodily harm intent, common law assault, and two counts of non-prohibited person in possession of a handgun were among the charges that authorities brought against Karl Kachami.
This took place on May 1, 2020, and he took advantage of relaxed security arrangements (due to COVID) to enter Melbourne Gold Company armed with Glock pistol.
The Armaguard Robbery
Another high-profile armed robbery in VIC was the Armaguard Robbery in 1994. A group of armed robbers stole over $2.3 million from an Armaguard van in Melbourne.
The outcome of the Armaguard Robbery was a renewed focus on security measures for transporting large sums of money which led to the introduction of new protocols for armoured vehicle security and increased police presence during cash movements.
The Westpac Bank Robbery
The Westpac Bank Robbery in 2005 was another high-profile armed robbery in NSW. This incident involved a group of armed robbers stealing over $60 million from a Westpac bank in Sydney. Authorities later apprehended and charged the robbers, with several receiving lengthy prison sentences.
The result of the Westpac Bank Robbery was the creation of new protocols for bank security, such as the installation of bulletproof glass and increased security personnel.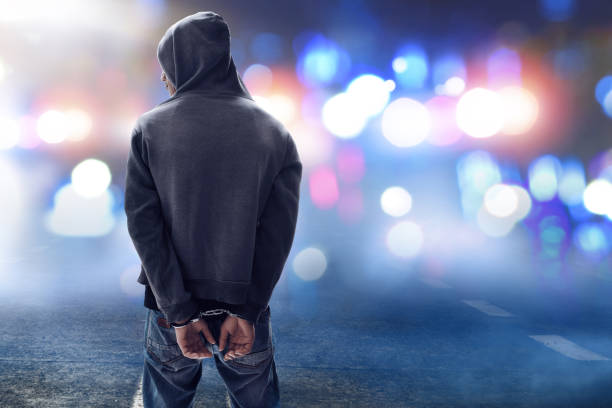 How Lawyers Can Help in Armed Robbery Cases
If you are facing a charge of armed robbery, it is important to seek counsel from an experienced criminal defence lawyer who can help you navigate the legal process. We can also help you if you have been a victim of armed robbery and are seeking to press charges. A criminal lawyer can:
Build a Strong Case. This involves conducting a thorough investigation of the case, gathering evidence, and interviewing witnesses.
Representing Clients in the Supreme, Local, Civil, or County Court. This involves presenting evidence, cross-examining witnesses, and making arguments to the judge or jury. An experienced criminal lawyer can help parties to navigate the complex legal system and ensure the protection of their rights throughout the trial in Local, District and Supreme Courts.
Our team of experienced criminal defence lawyers at JB Solicitors can make a significant difference in the outcome of any armed robbery cases.
Contact us now if you need help with matters like armed robberies and other criminal related matters.