Australia's Global Talent Independent (GTI) Program is a game-changer for highly skilled professionals. Australia has always been known for its vibrant economy, world-class education system, and ample employment opportunities.
The country has some of the most sought-after cities globally, and it's no wonder it attracts immigrants worldwide. In recent years, the Australian government has put in place several initiatives to attract skilled workers to the country, one of which is the GTI Program.
What Is the Global Talent Program?
The Global Talent Visa Program aims to attract highly skilled individuals to Australia. The program aims to recruit people with exceptional talent in one of seven target sectors: AgTech, FinTech, MedTech, Cyber Security, Quantum Information, Advanced Digital Data, and Energy and Mining Technology. There will be an assessment of the applicant's ability to contribute to Australia's economy and their potential to excel in their field.
Since its inception, the global talent visa pathway has attracted many highly skilled and talented individuals to Australia. The program has helped to address the skills gap in the target sectors and contributed to the Australian economy's growth. Furthermore, it has helped enhance Australia's international and national reputation as a hub for innovation and entrepreneurship.
Benefits of the GTI Program
The GTI program offers a range of benefits to applicants, making it a worthwhile consideration for those interested in working in the Australian community. Moreover, successful applicants can access various support services including a dedicated contact point within the Department of Home Affairs and access to a network of industry leaders and experts.
Work in Australia's Leading Tech Companies
Successful applicants can work in Australia's leading tech companies including Atlassian, Canva, and Afterpay. These companies have become global leaders in their respective industries, and working with them will provide an excellent opportunity for career growth and development.
Permanent Residency
Successful applicants can apply for permanent residency in Australia after working for three years in their chosen profession. This pathway to permanent residency provides a significant benefit for those who wish to settle in Australia and enjoy the country's high standard of living.
Streamlined Visa Application Process
The GTI Program offers a streamlined visa application process, meaning successful applicants can expect their visas to be processed quickly. This is a significant advantage for those who wish to start working in Australia as soon as possible.
Eligibility Criteria for the Global Talent Independent Program
To be eligible for the GTIP, applicants must meet the following criteria:
Have an internationally recognised record of exceptional and outstanding achievement in their chosen profession
To attract a salary at or above the Fair Work High Income Threshold, currently AUD 162,000 annually.
Be able to provide evidence of their achievements, such as patents, awards, and publications.
Be able to demonstrate that they will be an asset to the Australian tech industry.
Have the skills and experience required to work in one of the seven key industries covered by the program.
They must also have the support of a nominating organisation or individual, which can be a Commonwealth agency, state or territory government agency, or a publicly funded research organisation in Australia.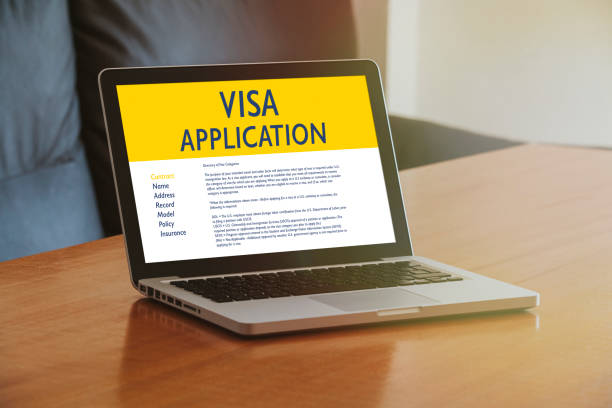 How to Apply?
Australia's Global Talent Independent (GTI) Program acts as conduit to permanent residency for highly skilled individuals in targeted industries. Additionally, the program aims to attract the best and brightest talent worldwide and fast-track their permanent residency applications. Here is a step-by-step guide on how to apply for the program:
Step 1: Check if You Are Eligible
As discussed above, the program is open to individuals with an internationally recognised record of outstanding achievement in one of seven target sectors. These sectors are:
AgTech
Space and Advanced Manufacturing
FinTech
Energy and Mining Technology
MedTech
Cyber Security
Tourism
Financial services
Quantum Information, Advanced Digital, Data Science, and ICT
Step 2: Find a Nominator
As mentioned, you will need a nominator to support your GTI program application. The nominator must be an Australian citizen or permanent resident who is a recognised expert in your field. They must provide a statement supporting your application outlining why you are incomparable in your field. For example, the Australian Computer Society, ACS will nominate individuals with an ICT and cyber security expertise.
Step 3: Submit an Expression of Interest (EOI)
You can submit an Expression of Interest (EOI) online if you satisfy the eligibility criteria and have a nominator. Your EOI will need to include information about your qualifications, work experience, achievements, and your nominator's statement of support.
Moreover, Departmental Officials (Global Talent Officers) will no longer consider and endorse requests for priority processing of an EOI from individuals or agents on behalf of individuals for the Global Talent (subclass 858) visa.
Step 4: Receive an Invitation to Apply
If your EOI is successful, you will receive a global talent visa invitation. You will have 60 days to submit your application, including detailed information about your background, achievements, and plans in Australia.
Step 5: Attend an Interview
If your application is successful, an invitation for an interview with a Department of Home Affairs representative will be sent to you. The discussion will be an opportunity to discuss your skills, achievements, and plans in Australia.
Step 6: Receive a Visa
If your interview is successful, you will be granted a visa under the GTI program. This visa will provide you with permanent residency in Australia and a pathway to citizenship.
In conclusion, this program is a fantastic opportunity for highly skilled individuals to fast-track their permanent residency applications in Australia. By following the steps outlined above, you can increase your chances of success and potentially secure your future in Australia.
The Global Talent Independent Program is an excellent opportunity for highly skilled individuals seeking to migrate to Australia. Furthermore, the program is designed to attract the brightest and best talent from around the world and offers a streamlined pathway to permanent residency. If you are a highly skilled individual looking for a new challenge, the GTI program could be the perfect option.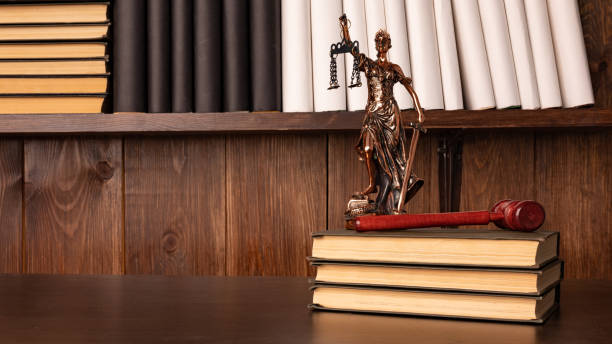 Seeking Legal Assistance in the Application Process
There are several ways in which lawyers can assist applicants in navigating the process and ensuring a successful outcome. The migration lawyers at JB Solicitors can help you understand the eligibility criteria for the program, review and prepare the relevant documents, and respond to requests for additional information in case the Department of Home Affairs requires it.
Contact us today if you have more queries about the GTI program and the approval of your distinguished talent visa.