Can a parent keep a child from the other parent in Australian child custody cases? In most cases, this is not generally allowed even if it is for valid reasons. It is not uncommon for some parents to limit or prevent contact between their child and their ex-spouse.
Indeed, divorce and separation stress both parents out. However, keeping a child from one parent can cause even more stress and disputes between ex-spouses. When discussing 'can a parent keep a child from the other parent?' it's important to outline situations where it's not allowed to deny child access to one parent like:
The parent is refusing to support the family financially
The parent is occasionally late during child changeovers
The parent does not visit the child enough even though there was a custody agreement in place
The parent breaching an existing court order
The parent is constantly absent in the child's life
The parents threatens that he will get sole custody of the child
A parent must typically appear in the family court to obtain a court order if they want to limit or end contact with the other parent. However, the parent is free to take whatever measures necessary to protect the child if they are experiencing or are at risk of psychological or physical harm. The parent can then go to court to ask for a parenting order restricting visitation rights or to at least urge the court to deny access to a child in Australia.
The Child's Best Interests and the Family Law Act
When talking about 'can a parent keep a child from the other parent', the court would often draft a court order that restricts access in complex custody cases. They only do this when it is necessary to protect the child's best interests. According to Section 60CC of the Family Law Act 1975, children have the right to have the following:
A meaningful relationship with both parents and other significant people in their lives
Protection from physical or psychological harm, abuse, or neglect
A child's life is greatly affected when their parents separate. Parents who are concerned about these factors may occasionally find it difficult to decide what is best for their child's development. This is especially the case if each party has a different perspective about child custody. The development and promotion of these factors will positively impact a child's sense of self-esteem and level of confidence.
These factors can also help them build relationships with others as they mature into adults. So, before you think about 'can a parent keep a child from the other parent?', you should carefully consider the child's best interests. 
Can a Parent Keep a Child From the Other Parent: Family Court Options
In Australia, the court would often only permit restricting access to a child in extreme cases or when it is necessary to safeguard the child's safety and interests. Usually, the court will make an effort to make a less drastic decision or court order. Parents can still have supervised contact with their children even if they are imprisoned. Read on to know more about the family court's options in court proceedings
1. Supervised Contact
Sometimes, one parent exhibits unhealthy behaviours, habits, or attitudes. Hence they are only permitted to see their child during visits that are closely supervised. This is done to safeguard the child from things like violence or the abuse of drugs and alcohol.
So if one party is thinking about keeping the child away from the other parent, they should first consider supervised contact. This can help the supervised party in bringing them back into the relationship if it has been a long time since the child last spoke to the other parent. Here are the following people who can conduct supervised contact:
Relatives whom the restricting parent can trust;
Babysitters or close family friends who are also trustworthy; and
Qualified professionals and supervised visitation centres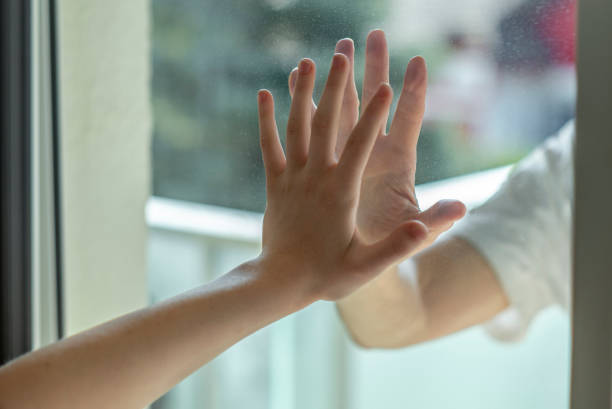 2. Distanced Contact
The court may decide that communication between one parent and their child must be kept at a distance. This includes communication through phones, online calls, or through letters if the child is not safe around a parent. Another alternative to fully limiting access to a child is lodging an apprehended violence order (AVO) against the violent parent.
3. Customised Measures
Finally, an alternative that one parent can use involves taking innovative steps to keep the child safe when they are seeing a violent parent. This could include a court order requiring the parent to install a child's car seat every time they use their vehicle. Another option is a court order that prohibits them from using drugs, playing video games, or smoking in front of their child.
4. Out-of-court Resolution Methods
Courts will always consider alternative family dispute resolutions like mediation to see if parents are willing to attend family dispute resolution in order to resolve their case without their help. An example of these methods is mediation. Mediation can help disputed parties come to an agreement in their family law disputes. Parents may also contact child protective services if they suspect abuse from the other parent.
Can a Parent Keep a Child From the Other Parent: Parental Alienation
Parental alienation is a tactic in which one party purposefully expresses to the kid unjustified hatred toward the other parent. Parental alienation is closely related to our topic. Basically, it's making the other parent look bad so children won't want to see the defamed parent. The following instances are indicative of parental alienation:
Regularly obstructs the other parent's ability to communicate with the kids;
Falsely accuses the other parent of abusing the children and includes them in these accusations;
Regularly manipulates circumstances to prevent the kids from seeing the other parent;
The children develop a strong aversion to seeing the other parent, even if they weren't feeling fear in the first place.
What Can Alienated Parents Do?
1. When one parent experiences alienation, they'll naturally want to defend themselves to their children and explain everything to them. Sometimes, some parents will also counteract and also bring up terrible things about the other parent because of heightened emotions. This is also alienation. Hence, it's a good idea to manage emotions as well.
2. Parents should also tell kids that they love and care for them. They can affirm their children by telling them that they often have them in their minds and hearts every time they have contact.
3. Can a parent keep a child from the other parent? Not if there's a healthy relationship between them. Parents who fear that they are being kept from their children should build the relationship they have with their children. This includes:
Going on a nice vacation;
Doing outside activities like playing catch or picnics;
Going to sports events or watching shows together; and
Many more
4. It's also helpful for alienated parents to document their contact with their child. This includes listing down proof and copies of messages, letters, calls, or voicemails. This will be beneficial if children ever get the chance to learn the truth in the future.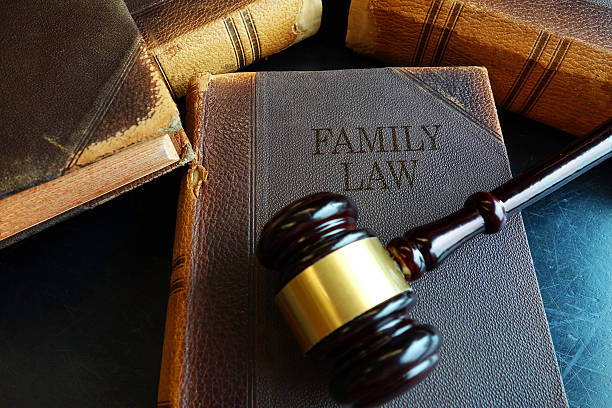 How JB Solicitors' Family Lawyers Can Help
Another useful tip is to seek legal advice from family lawyers. JB Solicitors' family lawyers can help parents fight alienation and help parents gain their right to see their children. We believe that children should have substantial and significant time with each parent since this is in their best interests and in the Family Law Act. Our knowledge of the law can help resolve complex questions like 'can a parent keep a child from the other parent'.
Contact an experienced family law attorney today.