What does citizenship by conferral mean? Citizenship by conferral happens when a party is granted Australian citizenship by meeting certain specific eligibility requirements. Moreover, the party must complete and pass the citizenship test in order to become Australian citizens. This is the most common pathway for citizenship for Australian permanent residents.
In this article, we will go over the eligibility criteria for getting citizenship by conferral in Australia. The criteria includes certain residency requirements, and language and character requirements among others.
Importantly, before you can get citizenship by conferral in Australia, you have to be an Australian permanent resident (permanent visa). Moreover, even eligible parties who are New Zealand citizens can obtain citizenship in this way.
Citizenship by Conferral: Eligibility and Requirements
As mentioned above, there are certain requirements that a party must fulfil in order to get citizenship by conferral in Australia. In this section, we go over some of these requirements in brief.
Residency Requirement
The Department of Home Affairs (DHA) will check if you have lived in Australia for the last 4 years. When you apply for your citizenship, you have to full these criteria:
Living in Australia on a valid visa for the past 4 years,
Of the 4 years you must be a permanent resident of Australia, or an eligible New Zealand citizen for the past 12 months,
Away from Australia for no more than 12 months in total in the last 4 years
Depending on individual circumstances, some parties may not need to meet the residency requirement. However, each case differs as there are many factors that play a role when it comes to citizenship by conferral in Australia. This is why it is important to speak with immigration lawyers.
Character Requirement
Furthermore, a party must be of "good character" if they are 18 years of age and over. Good characters reflect the moral qualities of a person. For this, a party has to demonstrate that they have a clean record, without any ongoing or pending cases against them.
Language Requirement
In order to be eligible, parties must also satisfy certain language requirements. They have to prove that they have competent English. Parties satisfy this criteria if they are a citizen of, and hold a valid passport from the United Kingdom, the Unites States of America, Canada, New Zealand or the Republic of Ireland.
Alternatively, those who do not hold a valid passport from these countries must have obtained English test results from one of the tests below:
International English Language Testing System (IELTS Academic or General Training)
Pearson Test of English Academic (PTE Academic)
Occupational English Test (OET)
Test of English as a Foreign Language internet-based Test (TOEFL iBT)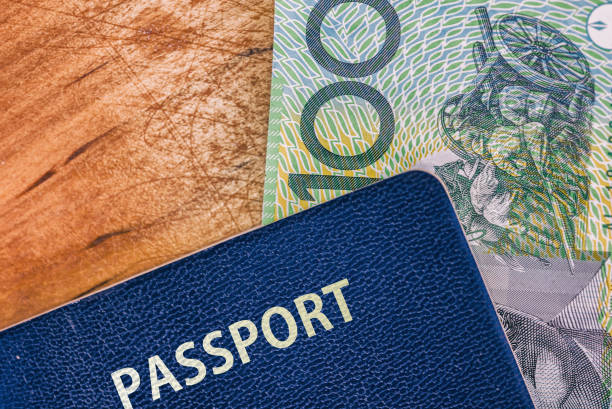 Application Process
Firstly, the party has to lodge their citizenship application. They must add any supporting documents that can help them demonstrate that they satisfy the relevant requirements.
Secondly, after the DHA approves your application, you will need to attend a citizenship test. For this, you will need to attend an appointment with a case officer. During the test, the applicant has to answer questions regarding rights and responsibilities as an Australian citizen, and also questions regarding life in Australia and what it means to be an Australian citizen.
Thirdly, once the applicant has passed the citizenship test and once DHA approves their application, they will need to attend a citizenship ceremony. The citizenship ceremony is usually held within 3 months from the from the date that the application is approved. During the ceremony, the applicant takes the Australian Citizenship Pledge to complete the process of becoming an Australian citizen.
The application is fairly straightforward. But, because each matter is different and each case involves different circumstances, it is necessary to check the criteria and unique factors that apply to your particular matter.
What Entitlements Does One Have as an Australian Citizen?
Citizenship by conferral include the same rights, privileges and entitlements as any other citizen in Australia. This includes right to vote in federal, state or territory elections. Moreover, they can apply for and use an Australian passport, and to work for the Australian Public Service or Defence Force.
Moreover, citizens can also serve in the jury and defend Australia if the need ever arises. They can also seek help from an Australian consulate if they are overseas. They can register the birth of their children in another country as an Australian citizen and also vote in a Constitutional referendum.
Many often wonder about the benefits of citizenship by conferral. Since Australia is a migrant-friendly nation, it serves as a popular destination for many aspiring parties. These are multiple entitlements that parties can receive as an Australian citizen. These include opportunities to:
Enrol in Australia's national health scheme i.e. Medicare
Work and study in Australia
Apply for bank loans for buying property
Stay in Australia indefinitely
Sponsor eligible relatives for permanent residence
Have consular protection
Travel to and from Australia as you want
While many of these benefits also apply to a permanent resident, an Australian citizen can travel to and from Australia without needing to renew the Resident Return Visa (RRV) every 5 years. Permanent residents have to renew their RRV if it has expired, that is after every 5 years.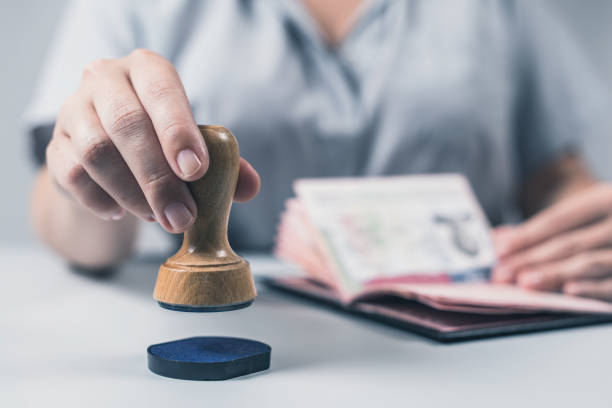 Importance of Seeking Advice from Immigration Lawyers
There are many processes and complicated procedures to complete when you are considering to obtain citizenship by conferral in Australia.
Immigration lawyers are experts in these matters. If you wish to apply for permanent visas in Australia or have any questions about obtaining citizenship, it is important to seek legal advice.
There are multiple types of visas with different conditions, eligibility criteria and application requirements. While you may be eligible for one type of visa, you may not be able to apply for the other. As you may be aware, application for Australian visas cost a lot of money. This is why it is important to speak with lawyers to get a better idea of your individual situation.
Our lawyers at JB Solicitors offer a variety of legal services. For more information, please feel free to speak with our friendly team today. Contact our experienced and friendly lawyers today for more information.