A commercial law firm in Sydney generally handles a broad range of business disputes as well as providing legal business support. Furthermore, banks, insurance firms, hedge funds, private equity funds, property companies, governments, and governmental agencies are among the firm's clients. Commercial law is a broad field that encompasses subjects such as intellectual properties, franchising, and litigation, whereas corporate law focuses particularly on businesses.
Let's define what solicitors specialising in commercial law in Sydney do regarding lawsuits. Commercial law attorneys cover legal issues before a lawsuit begins. Furthermore, a commercial law attorney also conducts litigation once a lawsuit has been filed. Commercial and corporate law encompasses the following legal disciplines in Australia:
Retail sales
Consumer protection
Copyright law
Business law
Patent law
Antitrust/competition law
Environmental law
Corporate governance
International trade law
Labour and employment law
The Corporations Act 2001 regulates the formation and operation of businesses and companies in Australia. It's perplexing to think about the legal world most of the time, especially when discussing the different fields of law. Additionally, many different terms are used, and they may vary according to jurisdiction. This article will clear up anything about a commercial law firm in Sydney and what they conduct in practice. 
The Importance of a Commercial Lawyer
Commercial lawyers provide professional and reliable advice to people that are either wanting to complete commercial deals or settle commercial disputes. They do this while giving sole focus on the business community and their client's best interests. These lawyers offer a range of legal services that typically deal with:
Reading and revising business contracts
Creating legal documents
Examining company mergers
Extensive bargaining on behalf of a customer for the terms of contracts
Offering assistance in commercial transactions
Contacting parties and conduct meetings with them when necessary
Qualities and Responsibilities of Commercial Lawyers
Potential clients may also ask themselves "What should I look for in a commercial solicitor?". Some clients may have high expectations from their commercial lawyer and will want sound results. Given below are some qualities that a commercial solicitor should possess. 
Commercial Awareness
These lawyers must stay updated on what is happening in the business world. They should remain informed about state laws and regulations. However, this doesn't mean that commercial lawyers should just merely read the news, and update themselves on commercial developments. Moreover, these lawyers must have an opinion when they demonstrate their commercial awareness, not just facts. This opinion can help clients deal with their legal matters.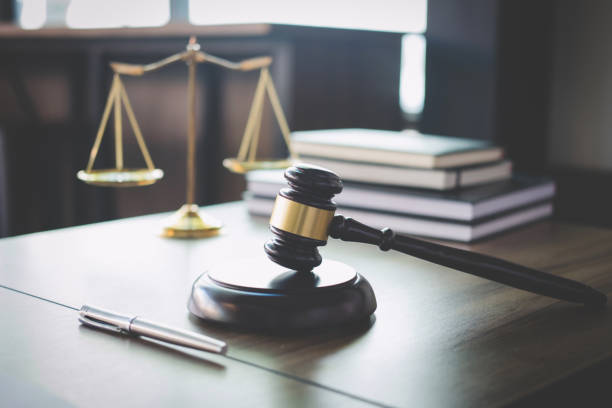 Extensive Experience and Knowledge in Their Practice
Clients should check if commercial lawyers have the experience to handle their legal matters. Sometimes, a business owner is not well-versed in updated business laws and regulations and will mainly focus on growing and marketing their business. That's why commercial attorneys spend years educating themselves about business law to help clients who struggle with legal matters in their businesses.
Commercial lawyers are not only here to assist business owners but also to protect them from making any mistakes from the get-go. Furthermore, a commercial lawyer's professional advice is vital to a business, allowing business owners to make informed decisions on employment law matters, investments, starting or buying a new business, and much more. 
Drafting Legal Documents
A commercial lawyer studies the law and interprets it in each document to properly protect the company and assure compliance. Additionally, the lawyer then prepares the paper, double-checks its accuracy, and obtains any required signatures or supporting documents from company management. Some of this wide range of documents may include: 
Letter of demand
Employee letters or contracts
Cease and desist letter
Partnership agreements
Service agreements
Supply agreements
Privacy policies
Business merger agreements
Shareholders agreements
Negotiation Skills
A team of commercial lawyers supervise or engage directly in the negotiation process between two businesses. As a business representative, a commercial lawyer can make choices in the company's best interests. Essentially, they negotiate to ensure that the conditions fit business demands. 
Moreover, the commercial lawyer may also act as an advisor during the negotiating process, advising the company's management on the business agreement to ensure compliance and the best interests of the company. Certain processes may necessitate the presence of a lawyer during discussions, and lawyers often file legal documents.
Ensuring Business Compliance
Commercial lawyers also assist businesses in adhering to state laws and regulatory requirements. This can include requirements for commercial operations, employee safety and remuneration, or the impact on the environment. A team of lawyers who specialise in commercial law offer assistance and explain compliance laws to executives. They also show the consequences of noncompliance and assist firms in keeping up with paperwork or filings for compliance. 
For instance, Grocery Store X will need to comply with pest inspections once a year since it sells fresh produce to customers. However, there were new laws that require grocery stores to have pest inspections twice a year. Little did Grocery Store X know about these changes, resulting in their government penalising them. 
Protect Business Property and Assets
A commercial lawyer also assists businesses with safeguarding their assets and property. For example, business lawyers frequently study intellectual property law, which governs rights over creative output, such as logos, graphics, music, or other media.
This is significant for a company because intellectual property regulations protect corporate ideas and assets against theft or impersonation. Lawyers assist corporations in complying with intellectual property and asset regulations and pursuing legal action against other companies that break these rules and pose a threat to the company.
Conduct Commercial Litigation If Necessary
Truly, it is difficult to determine if filing a lawsuit is the best option in commercial or corporate disputes. If these business owners don't have legal knowledge or any information available to them, they may wind up making hasty and ineffective decisions. Finally, consulting with a commercial lawyer in Sydney may help business owners choose if commercial litigation is necessary.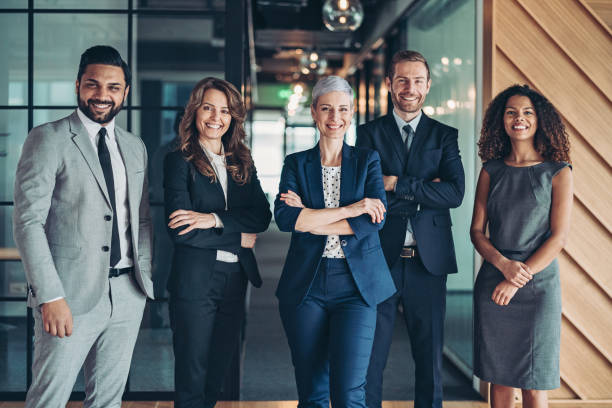 The Legal Services Of Our Commerical Law Firm in Sydney
If a business encounters legal difficulties, a commercial attorney acts as its representative and attempts to address legal matters on its behalf. JB Solicitors can help businesses navigate through the legal procedures and advise them on the best course of action through our legal services. Our team can also draft contracts that contain internal policies that adhere to updated state laws and regulations.
Our lawyers can diligently review a case and suggest if commercial litigation is necessary. Moreover, we also offer alternative dispute resolution in the form of mediation and arbitration services as an alternative method besides litigation. Mediation and arbitration are cost-effective approaches to solving legal disputes and helping parties reach amicable agreements. 
Contact our team of commercial and corporate lawyers today.
Liability Limited By A Scheme Approved Under Professional Standards Legislation