A person contesting a Will in NSW (New South Wales) may want more shares or inheritance than what the Will originally gave them. In some cases, some people may even feel that they should receive something especially when they were left out of a Will. People may have also seen that some people challenge a Will. While challenging and contesting a Will sound similar, there's a big difference between the two.
A person challenging a Will thinks that the Will is invalid. For instance, the person challenging the Will thinks that the Will was made with undue influence. Another reason for challenging a Will is when the Will deceased did not have the testamentary capacity to write his/her Will. On the other hand, a person contesting a Will feels like he/she should receive further provision from a Will.
Contesting a Will in New South Wales is difficult without proper evidence and legal counsel. Moreover, individuals should know if they're an eligible person before contesting a Will. People who want to contest a Will shouldn't also just go to court without preparation since contesting a Will requires some procedures. Read on to know more about how to contest a Will in NSW in 2022. 
Did the Will of the Deceased Person Undergo Probate?
The first step to contesting a Will in NSW is to check if the Will underwent probate. But, what is probate? Probate is the legal validation of a Will and once a Will undergoes probate, the public can view it in probate registries. The main purpose of publicising a Will is for beneficiaries or potential beneficiaries to contest or challenge a Will.
A grant of probate is made if the court confirms a Will's validity. This enables the executor to ensure that an adequate provision is given to the beneficiaries of the Will. Executors are appointed in Wills to have them distribute or administer the deceased's assets and property. People who plan to contest a Will may also contact an executor.
Family Provision Claim and the Succession Act 2006
If a Will is deemed valid and legal in NSW, but a loved one believes they have been unfairly provided for, they can file a family provision claim to contest the Will. Section 57 of the Succession Act 2006 contains the eligibility requirements for people who can make a family provision claim. These are:
The will-maker's spouse at the time of their death
The will-maker's de facto partner at the time of death
The will-maker's children
Any of the will-maker's ex-spouses
Any person who was wholly or partly dependent on the deceased
Any person who was living in the same household with the deceased or who had a close personal relationship with the person when they died
Time Limit and Length for Contesting a Will in NSW in the Supreme Court
If an eligible person wants to contest a Will, they have 12 months from the date of death to file an application with the Supreme Court of NSW. The exact date of death is not always known. In these circumstances, the court may set a reasonable date or time of death.
If people submit their application after 12 months, they must demonstrate that they have a good cause for doing so. Furthermore, if the last day of the 12-month period falls on a non-business day, the people contesting a Will may request an extension until the next business day.
The time it takes for contesting a Will in NSW depends on whether the matter is escalated to a court hearing. An experienced solicitor can negotiate a settlement with the executor before the case goes to court. If the lawyer's negotiations are successful, parties can reach a resolution within weeks.
If not, then the next step is to file for court proceedings. The claimant should expect this stage to take up to six months before being referred to mediation. A family provision claim may take up to 12-18 months to be decided in court if the parties are unable to reach an agreement during mediation.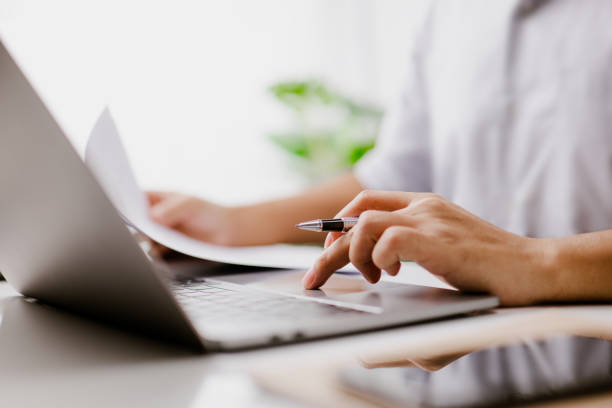 Additional Information Required
Now, what if the person thinks he can proceed with contesting a Will in NSW? Once a person has prepared the necessary documents to contest a Will, has prepared their own legal costs, and is within the required time limit, they may start preparing additional information. The person contesting the Will can provide their:
Contact details
Relationship to the deceased person, especially if theywere wholly or partly dependent on the deceased
Date of the deceased's death and medical reports
Details about the executor
Any details of the beneficiaries like their names, relationship to the deceased, and their financial circumstances
Details about the deceased's estate (e.g. if the estate had jointly owned assets)
Copy of the Will
Details of the probate
Family provision order if applicable
Contact details of the deceased's lawyer (if the lawyer helped in making the Will)
Witnesses who can support their claim like a Will made with undue influence or the Will-maker having no mental capacity to make a valid Will.
Contesting a Will in NSW: Case Example
In the estate of Colleen McCullough (2018), McCullough made two Wills and this caused a dispute between McCullough's executor and McCullough's husband, Ric Robinson. Robinson sought to defend the second Will of his wife since he was the sole beneficiary in the second Will.
The first Will contained the University of Oklahoma Foundation as McCullough's beneficiary. However, McCullough's executor told the court that McCullough intentionally cut him out of her Will. The reason? McCullough found out that Robinson had a mistress and spent all their money.
McCullough's executor also accused Robinson of using McCullough's ill health to coerce her to change her second Will and name him as the sole beneficiary. McCullough's solicitor agreed with this statement and told the court that the first Will was the legitimate one.
Court Conclusion
In McCullough's final weeks, she was visited several times by a General Practitioner (GP), Dr Robert Challender. Dr Challender prepared a letter for Robinson stating that McCullough was in poor physical condition. However, her mental state was good and she was completely capable of making well-considered decisions for her second Will.
Robinson gave McCullough's lawyer a copy of this letter just two weeks before McCullough died. McCullough's lawyers stated that Robinson prepared the document in an attempt to prove McCullough's mental capacity, should anyone come to question the second Will.
The judge ultimately found that McCullough did intend for Robinson to inherit her entire estate. Hence, the second Will was more valid and Robinson inherited his wife's estate in this case example of contesting a Will in NSW.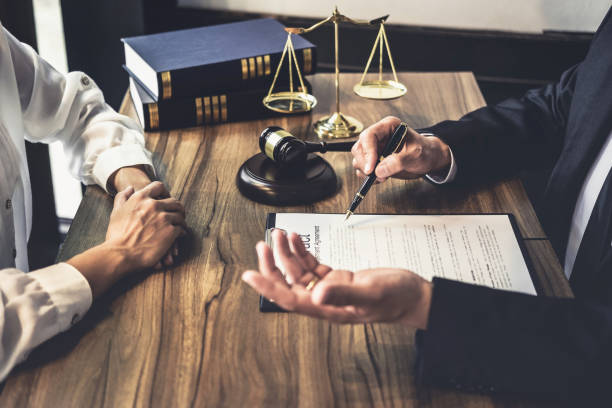 Importance of Seeking Legal Advice
Contesting a Will is time-consuming and difficult to deal with without proper legal advice. If people are not equipped with proper legal counsel, they may be setting themselves up for unfavourable results. JB Solicitors are here to aid people who are having Wills and estate disputes.
Let our seasoned lawyers help you with making family provision claims or drafting, contesting, or challenging a Will with our fixed fees. 
Do you want to know the legal costs of contesting a Will in NSW? Contact our lawyers today.