What is the definition of marriage? The term is simply understood as a union between two persons. But what are the legal aspects of the definition of marriage? The Marriage Act 1961 (Cth) deals with marriages in Australia. It contains the definition of marriage and other matters pertaining to it. This article discusses the legal matters surrounding the definition of marriage.
Definition of Marriage
Section 5 of the Marriage Act 1961 defines "marriage" as the union of two people to the exclusion of all others, voluntarily entered into for life.
"Union of two people". The Act recognises that marriage can occur between two people, regardless of sex. The sex of one partner or the other spouse is irrelevant.
"To the exclusion of all others". The Act recognises only a union of two people and does not recognise any other forms of union. Other forms include polygamous marriages or concubinage [a husband having sexual intercourse with a woman who is not his wife].
 "Voluntarily entered". A person can face punishment by law if they force another into getting married. It is an offence for a person to force you, with the use of coercion, threat or deception, into marrying them.
Sections 270.7A, 270.7B, 270.8 and 270.9 of the Criminal Code Act 1995 deal with these offences and provide that the maximum penalty for these offences is four years' imprisonment, or seven years for an offence aggravated by the age of the victim, subjecting the victim to cruel, inhumane or degrading treatment or putting the victim in danger of serious harm or death.
The aggravating circumstances of these offences may occur wholly outside of Australia. In addition, marriage entered into without valid consent becomes a void marriage. Hence, even arranged marriages should have valid consent from potential spouses.
The Definition of Marriage and Inclusion of Same-Sex Marriage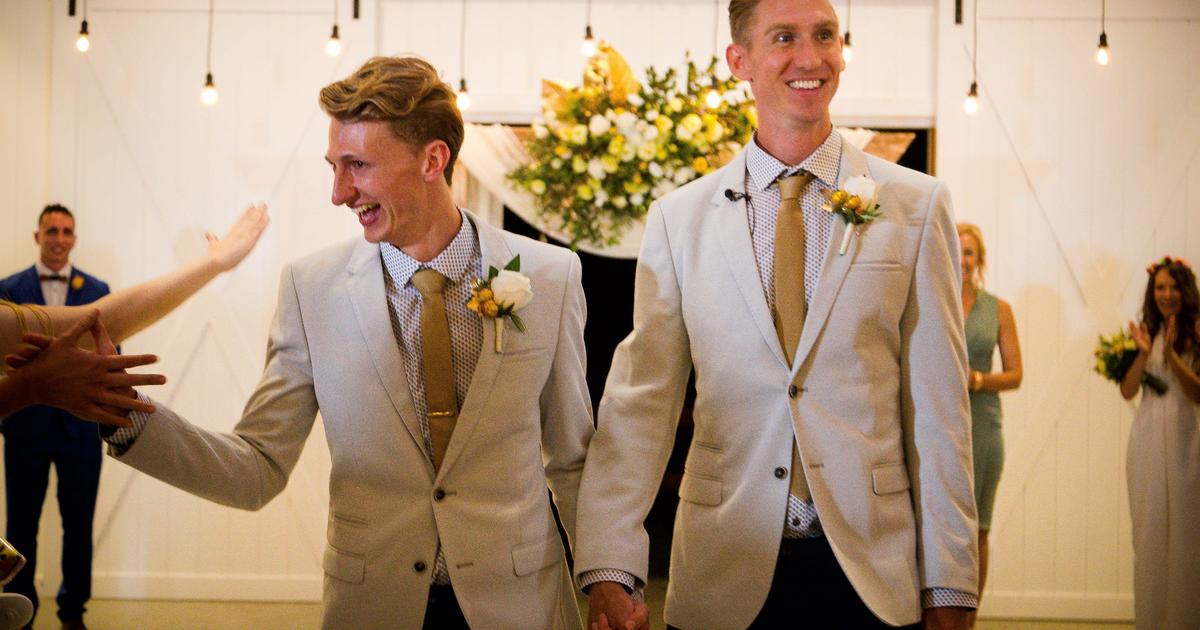 A vast majority recognise this intended marriage as civil unions, but in Australia, gender and sex no longer play roles in determining the right to marry. Many countries, as in Australia, recognise that the right to marry is one of the human rights.
In 2017, the government passed an amendment to the Marriage Act 1961 legalise same-sex marriage. The former definition of marriage, "the union of a man and a woman to the exclusion of all others, voluntarily entered into for life" then became ineffective.
Ever since the changes to the Marriage Act 1961, it is possible for same sex-couples to be legally married in Australia, irrespective of their sex or gender identity. A legal effect of the amendment is that Australia now recognises overseas same-sex marriages provided they fulfil all the requirements of a valid marriage. Overseas same-sex marriages have the same criteria as opposite sex overseas marriages recognised in Australia.
In addition, the government amended  Sex Discrimination Act 1984 (Cth) to ensure that it is not unlawful discrimination for a minister of religion or religious marriage celebrant or chaplain to refuse to marry a couple based on the grounds of religious beliefs, sexuality or gender. 
Definition of Marriage and Marriage Legal Requirements
To get married legally in Australia the parties should:
not be already married;
not be marrying immediate family members such as a parent, grandparent, child, grandchild, brother or sister;
be at least 18 years old, unless a court has approved a marriage where one person is aged 16 or 17 years old;
understand what marriage means and freely agree to marry;
use specific words during the marriage ceremony or wedding ceremony;
give a Notice of Intended Marriage form to an authorised marriage celebrant at least one month and no more than 18 months before the wedding; and
an authorised celebrant should conduct the marriage ceremony, the celebrant may either be a:

a minister of religion registered under the Act,
the Registrar of Marriages for the state or territory where the marriage is to take place, or
a person authorised by the Commonwealth Attorney-General.
To prove that you are not already married, a divorced or widowed person must produce evidence of the divorce, or a death certificate. It should also be noted that the parties do not have to be Australian citizens or permanent residents of Australia to get married in Australia.
Void marriages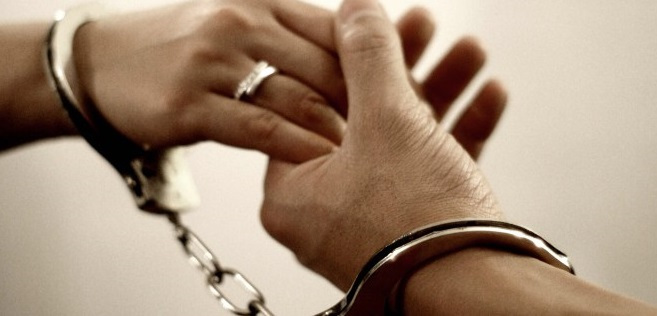 A marriage entered into in Australia is void (not valid or legally binding) if:
either party is already lawfully married (bigamy, polygamy; having multiple husbands or multiple wives),
the parties are in a prohibited relationship: a direct ancestor or descendant or sibling (whether full sibling or half sibling), including adopted siblings,
the marriage was not solemnised by an authorised celebrant,
there is no consent, due to duress, fraud, mistake as to identity, mistake as to the nature of ceremony, and mental incapacity, or
the parties are below the marriageable age (child marriage).
While a marriage celebrant should authorise the marriage, the failure of a marriage celebrant to hold a valid licence to marry a couple will not always result in a void marriage. Section 48(3) of the Marriage Act 1961 provides that a marriage will still be valid in circumstances where the couple believed that the celebrant had authority to perform the ceremony and their intention was to be lawfully wedded to each other.
Legal Effects of Marriage
Marriage in Australia has a number of legal consequences for the parties involved, and include the following:
As to a person's surname. There is no law that a person must change their surname on marriage. One woman who marries can choose to change her name to her spouse's surname. If so, they should update their details on all forms of identification and notify government departments of the change.
As to a Will made. Marriage automatically revokes a Will, unless the Will clearly shows that the parties planned the marriage. Neither separation nor divorce automatically revokes a Will; however, upon divorce can cancel any gift or power to the former spouse. To learn more about Wills, click here.
As to taxes. The amount of tax a person pays changes once after marriage; hence, one must notify the Taxation Office concerned.
Definition of Marriage Versus De Facto Relationships
Although cohabitation and marriage have similarities in that they both involve couples dealing with debt responsibilities, division of assets, and children, there are significant distinctions between the two:
As to its nature. Marriage is a legal union between two persons; a de facto relationship (or common law marriage) occurs between two parties living together in the same household without the benefit of marriage.
As to the formal steps. A couple entering marriage needs to obtain a marriage licence (or a marriage contract or legal contract); de facto couples don't require any formal and legal steps to start cohabiting.
As to recognition.  Marriage can provide recognition both interstate and internationally, while registering a de facto relationship will only gain recognition in Australia (such as in the Australian Capital Territory, New South Wales, Western Australia, and other States) .
As to ending the relationship. Should the happy marriage end, it requires the formal process of filing for divorce or annulment, as the case may be. De facto couples who have registered their relationship have to revoke that registration, which can be an informal process, depending on the terms and conditions of your Cohabitation Agreement.
As to the effects of death. If a spouse in a marriage dies without leaving a Will, the surviving spouse will usually inherit part of the estate. However, the surviving partner in a de facto relationship may not have an automatic right to any inheritance if there is no Will.
In addition, the Family Law Act 1975 treats de facto relationships as marriages for the purpose of recognising the rights of parties after a breakup.
Overseas Marriages Recognised in Australia
Australia will legally recognise an overseas marriage if parties meet the following requirements:
the law of the country in which you married considered your marriage as valid, and
Australian law would recognise the marriage as valid if it took place in Australia.
If you married overseas, there is no legal requirement to have the marriage registered in Australia. However, you would need to have evidence of the marriage, such as a marriage certificate from the country the marriage took place.
This would serve as proof of the validity of the marriage. Furthermore, as Australian law recognises same-sex marriages as valid, they are a part of marriages that Australia recognises.
Seeking Legal Advice From Expert Family Lawyers
You may be planning to get married and want to ensure that your marriage will be a valid one. Or perhaps the status of your marriage is being questioned.
In either case, JB Solicitors has a leading team of experienced family lawyers. We can help with the preparation of documents for marriage and give legal advice on any concern you have regarding marriage or other family law matters.
Do you have more queries regarding the definition of marriage? Contact us today.