Employee rights provide workers with protections and benefits that ensure fair and just treatment. We cannot overstate the importance of these rights. They serve as a cornerstone of a healthy and prosperous workforce. Furthermore, employees are the backbone of any organisation, so they must be receive fair treatment and get respect.
The New South Wales (NSW) government received 907 employee complaints – highest among all states – in 2019-2020, as per the Australian Human Rights Commission report.
Australian Employment Law Legislations
In NSW, a collection of employment law and regulations safeguard employee rights. These mandate compliance on the part of all employers to guarantee a just and secure employment relationship. The minimum wage, leave rights, and health and safety in the workplace are some of the important topics that these regulations address.
Furthermore, federal legislations and employment laws apply to the vast majority of employers and employees in NSW.
National Employment Standards (NES) Entitlements
The Fair Work Act 2009 is arguably the most important piece of employment law in Australia. It provides the minimum terms and conditions for the majority of employees in Australia that the national workplace relations system covers. The National Employment Standards (NES) outlines eleven minimum rights (see below) that apply to most employees in the private sector. The NES is part of the Fair Work Act of 2009.
Maximum weekly hours
Requests for flexible working arrangements
Offers and requests to convert from casual to permanent employment
Parental leave and related entitlements
Annual leave
Personal/carer's leave, compassionate leave, and family and domestic violence leave
Community service leave
Long service leave
Public holidays
Notice of termination and redundancy pay
Fair Work Information Statement (the FWIS) and Casual Employment Information Statement (the CEIS).
The Fair Work Act sets out the rights and responsibilities of employees and employers, as well as unions and other employee organisations. It provides protection from unfair dismissal and enables flexible working arrangements and fairness at work and prevents discrimination against employees.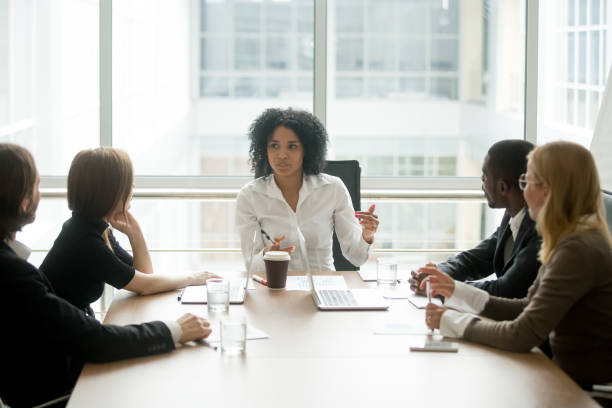 Minimum Wage
The Fair Work Commission sets the minimum wage in New South Wales. It reviews it annually in July. The minimum wage, as of July 1, 2022, for full-time adult employees is $21.38 per hour. This rate applies to employees who are 21 years or older, and for those under 21 years old, there is a minimum wage based on their age and experience level. It's important to remember that there are also minimum wage rates for, prospective employees, part-time employees, casual employees, and apprentices/trainees.
The minimum wage is a crucial aspect of employee rights as it ensures that workers receive fair payment for their labour and services. Businesses need to comply with this regulation to prevent exploitation of their employees. The minimum wage is reviewed annually to ensure that it keeps up with the cost of living, is fair, and reflects the economic conditions in the state.
Leave Entitlements
Employees in NSW are entitled to several types of leave, including annual leave, personal/carer's leave, and long service leave.
Annual leave. Full-time and part-time employees are entitled to four weeks of annual leave per year, and casual employees receive a 25% loading on their hourly rate instead of annual leave. Annual leave provides a break from work and is vital for mental health and well-being.
Sick and carer's leave. Personal/carer's leave is provided for employees who are sick or have to care for an immediate family or household member who is sick or injured. Sick leave ensures that employees can take the time they need to recover from an illness or injury.
Long service leave. Employees who have worked for the same employer for a particular amount of time are eligible for long service leave, usually ten years. This type of leave recognises an employee's loyalty to their employer and provides an opportunity for rest and rejuvenation after many years of service.
Leave entitlements are essential because they allow employees to take time off from work for personal or family reasons without losing their job or income. If the national workplace relations system applies, an industrial instrument may cover your business. This can either include a modern award, enterprise agreement or registered agreement. These agreements set out additional minimum employment conditions that apply to a particular industry or occupation above and beyond the National Employment Standards.
Workplace Health and Safety
NSW employers are responsible for providing a safe and healthy workplace for their employees. They must comply with the state's Work Health and Safety Act and Regulations, which outline the legal requirements for workplace health and safety. Employee rights include the right to refuse unsafe work. They must receive appropriate training, equipment, and resources to perform their work safely. If an employee faces injury at work, they can receive workers' compensation entitlement. This provides financial support for medical expenses and lost wages.
Workplace health and safety is critical to employee rights because it ensures protection of workers from harm and injury while on the job. Employers must take steps to identify and eliminate hazards in the workplace and provide appropriate training and equipment to their employees. Employees must also play their part by following safe work practices and reporting any hazards they encounter.
Since employers carry a responsibility for the employee's health and well-being at work, they can be held liable if sexual harassment at the workplace does occur. For this reason, the implementation of sexual harassment policies, procedures and training are highly recommended. They will serve as evidence that an employer has taken reasonable steps to prevent harassment from occurring. Employers are not allowed to discriminate on the basis of a person's:
Sex, gender identity, and sexual preference
Marital status
Age
Political opinion
Social or national origin
Knowing your employee rights is essential to ensuring fair treatment in the workplace. The government created several legislations in Australia to essentially protect your rights as an employee. By understanding your rights and speaking up when necessary, you can help create a safer and more equitable workplace for yourself and your colleagues. If you feel that your rights as an employee have been violated, you should seek advice from a legal professional.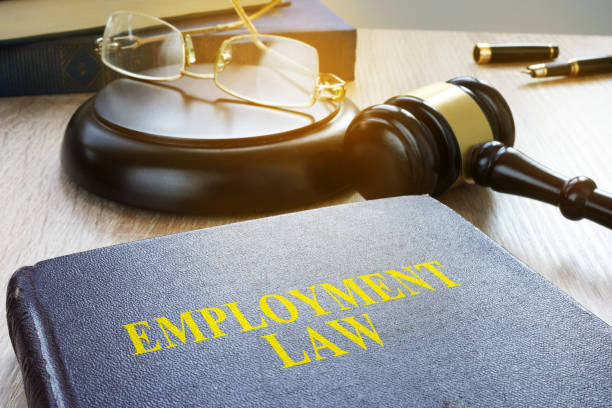 JB Solicitors Can Handle Concerns Related to Employee Rights
It's critical that you are aware of your rights if you work as an employee, independent contractor, or volunteer for a person or organisation. An employer is required by law to abide by a number of regulations pertaining to your working circumstances and other essential terms of employment. If your employer fails to comply with the requirements of the law, you can force them to comply by using the legal remedies available.
Our competent lawyers at JB Solicitors can assist you in availing these legal remedies and ensure that your employee rights are upheld and respected. Let our skilled solicitors help you understand more about your employee rights. We can help with lodging an unfair dismissal claim and let you know your minimum entitlements in order to preserve employment relationships.
Seek legal advice and contact us today.