Equal shared parental responsibility Family Law Act (1975) includes various Sections under Part VII, Division 2 of the Family Law Act (1975). This Division highlights all important points related to parental responsibility. Click here to read more blogs on different parts of the Act.
In this article, we will explore equal shared parental responsibility Family Law Act. Mainly, we will provide an outline of the various Sections that fall under Division 2 of Part VII. Section 61DA mentions equal shared parental responsibility in Family Law Act. We'll discuss this section in the article below. But first, let's explore the meaning of parental responsibility.
Section 61A: What This Division Does
Section 61A of the FLA provides an outline of Part VII Division 2, and states the objectives of this division. The main objective of this Division is to outline the concept of parental responsibility. In doing so, it explores two key questions. These include:
What is parental responsibility?
Who has parental responsibility?
The meaning of parental responsibility is outlined in Section 61B of the FLA. According to this Section, the definition is as follows: Parental responsibility, in relation to a child, means all the duties, powers, responsibility and authority which, by law, parents have in relation to children.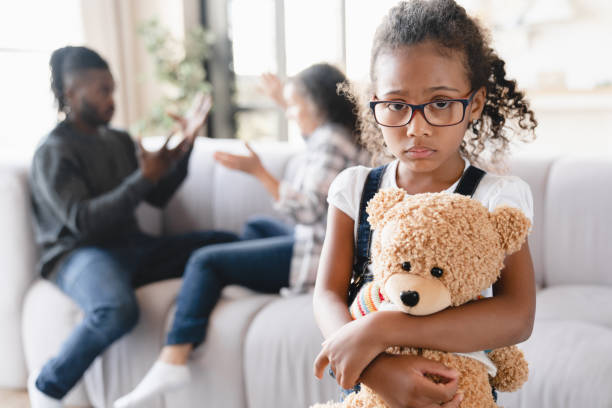 Section 61C: Each Parent Has Parental Responsibility
This Section is somewhat related to the point of shared parental responsibility FLA. Section 61C states that each parent of a child – who is not 18 years old – has parental responsibility for the child.
This Section does not state any presumption (presumption is stated in a separate Section) regarding shared parental duties. This presumption is applied by the Court when it makes binding parenting orders.
Section 61D: Parenting Orders and Parental Duties
Courts can make parenting orders that can award a person parental duties for a child. Parental duties in this instance will include all the duties, powers, responsibilities, or authority in relation to the child.
Moreover, a parenting order will not diminish any aspect of the parental duty of any person for the child. However, such an order can diminish an aspect of parental duty if the Court states this while making the order. Moreover, an order can diminish any aspect of parental duties if this is necessary to give effect to the order.
Equal shared parental responsibility in FLA is mentioned in Section 61DA as we will see below.
Section 61DA: Equal Shared Parental Duties
This section of the Act is highly important when discussing equal shared parental responsibility in FLA (1975). Section 61DA states that, when making a parenting order, Courts must apply a presumption that it is in the best interests of the child for the child's parents to have equal shared parental responsibility for the child.
Notably, this presumption is related only to parental duties. It is not related to the amount of time the child spends with each of the parents.
Moreover, Courts will not apply this presumption if they have grounds to believe that the parent of the child has engaged in:
family violence, or
abuse of the child, or another child who was a member of the parent's family (or that person's family) that has greatly affected the child's health
Courts can also apply this presumption when making interim orders. They can choose not to apply this presumption if it would not be appropriate in the given circumstances. Most importantly, if Courts are given evidence that it would not be in the best interests of the child for the parent to have parental duties for him/her, the Courts can rebut the presumption.
Section 61DB: Application of Presumption of Equal Shared Parental Responsibility Family Law Act
In some cases, it is possible for Courts to make interim orders. These are temporary orders that are not "final". In case there is an interim parenting order, the Court needs to disregard allocation of parental duties made in interim order. Once again, the Court will apply presumption of equal shared parental duties when making the final order.
Section 61E: Effect of Adoption on Parental Responsibility
In case of adopted children, if a person had parental duties for that child before adoption, the parental duties ends on adoption of the child. This will not be the case if a prescribed adopting parent adopts the child, and they do not grant leave under Section 60G of the FLA.
Section 61F: Application to Aboriginal or Torres Strait Islander Children
This Section mentions points in relation to applying this Part related to parental duties to Aboriginal or Torres Strait Islander children, or identifying a person who may have exercised parental duties for such a child.
Moreover, the Court must acknowledge any kinship obligations, or child rearing practices of the child's Aboriginal or Torres Strait Islander culture.
Seek Legal Advice from Our Lawyers
As we have seen, the topic of equal shared parental responsibility FLA includes many sub-divisions and sections that are relevant to Australian family law. Many parties will wish to prove to the Court that their former spouse is not fit to have parental responsibility, perhaps due to family violence or child abuse. They will then request the Court to rebut the presumption and grant them sole parental responsibility.
Since it is in the best interests of the child for him/her to spend time, i.e. substantial or significant time with both parents, it will not be easy to prove why the other parent should not have parental responsibility.
Our family lawyers have a wealth of experience in handling various family law matters. At JB Solicitors, we also have award-winning mediators and arbitrators who can help you resolve all disputes outside of court. Parties need to make a genuine effort to resolve differences before approaching the Court.
However, if you have reasonable grounds to approach the Court, we can also represent you and your matter in the family court. We offer fixed-fee prices for many of our services. For more information, do not hesitate to contact our law firm. If you have any enquiries, our team of expert solicitors will provide you with all the relevant information.
Contact our team today.