The topic of Form 11 family court WA relates to consent orders in Western Australia (WA). Consent orders are legally binding orders much like family court orders. Generally, when two parties make a plan or arrangement among themselves, they make applications for consent orders in the Family Court of Western Australia or the Federal Circuit and Family Court of Australia.
Consent orders make their plans and agreements legally enforceable. In a way, consent orders are family court orders. It is beneficial because parties can get binding court orders without actually going through the entire court process.
However, to apply for consent orders, parties must first come to an agreement. For consent orders on custody arrangements, parties must make a parenting plan after their divorce/ breakdown of de facto relationship. Following this, parties can use the form 11 family court WA to make an application for consent orders.
What Is Form 11 Family Court WA?
A form 11 family court WA is an application for consent orders. It is a legal document that formalises agreements between a person and their former spouse, ex partner or former de facto partner after the breakdown of their relationship. You can view the Form 11 from Family Court of WA here. Parties can use this form for both parenting and financial matters following a divorce or separation.
Importantly, the parties need to write their agreement in a document called Minute of consent order. Parties must attached this draft form or Minute to the Form 11 Family Court WA when applying for consent orders. You can read more about Minute or Minutes of consent orders here.
When attaching the Minutes of consent order to the form 11 in Family Court of WA, it is important for both parties to sign the document as well. They need to make this signature in front of an authorised witness.
What happens once two parties file the Form 11? The Registrar of the Court will assess this form or application for consent orders. The Registrar will approve the application if all property arrangements are just and equitable. And also if all parenting arrangements are in the best interests of the child.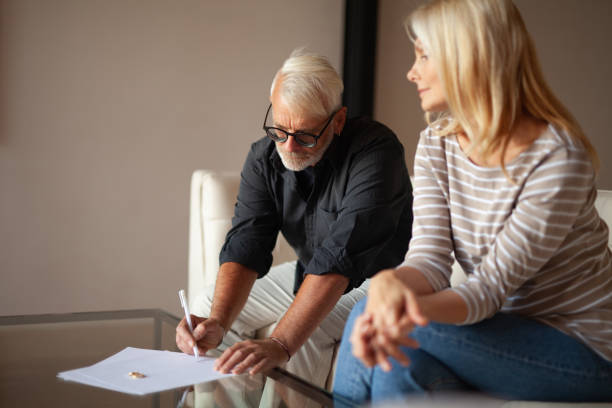 What Are Some Benefits of Consent Orders?
Often people think "why do we need a form 11 family court WA?" Essentially, consent orders ensure that:
The agreement you have reached is final. It does not allow parties to go back on their word. This is because once it is a court order, terms of the consent order become binding on all parties involved.
Any property or assets you acquire are safe, therefore it ensures stability and security following a separation or divorce.
Both parties have peace of mind after separation. Consent orders formalise and legalise any agreements and settlements between the two.
Lastly, they have flexibility while making negotiations. If two parties approach the court for their matters, nobody can ensure that the court will make orders that will be satisfactory to both parties. Whereas, with consent orders, the two parties are more in control, and can make arrangements on parental responsibility or other matters that both of them are equally happy with.
Consent Orders for Parenting Arrangements and Financial Agreements
When making parenting arrangements, all involved parties have to consider the best interests of the child as outlined in Section 60CC of the Family Law Act (1975). According to this Section, the safety and well-being of the child are of importance in family law.
Parents can chalk out custody plans, and visitation arrangements such that the child is able to spend a substantial amount of time with both parents. This is because, the benefit to the child of spending time with both his/her parents is an important primary consideration under the best interests principle.
Financial Agreements
On the other hand, consent orders are also a popular option among separated parties who are looking to settle financial matters after their divorce. Among all financial matters, property settlement or the division of assets is the most crucial one. Division of assets or financial resources must be just and equitable.
There is no rule that states that both parties will receive equal proportion of assets from their total property pool. In fact, they need to thoroughly assess their contributions and future needs before making arrangements about property division. If the Court finds that the consent order does not include a fair and just distribution of assets, it will not approve the order.
In some circumstances, the Court can set aside the consent order and make new orders for the parties. For example, when dealing with financial matters, both parties are required to make full and frank disclosure of their assets. If the other party or former partner fails to make full and frank disclosure of his/her assets, it may lead to unfair property settlement. If this is the case, the Court will set aside the consent order.
Moreover, the party who failed to disclose information properly can also be penalised. Also, in case there is a change in the circumstances of any party after the court makes consent order, the court can set aside the order to consider any hardships that the party is facing.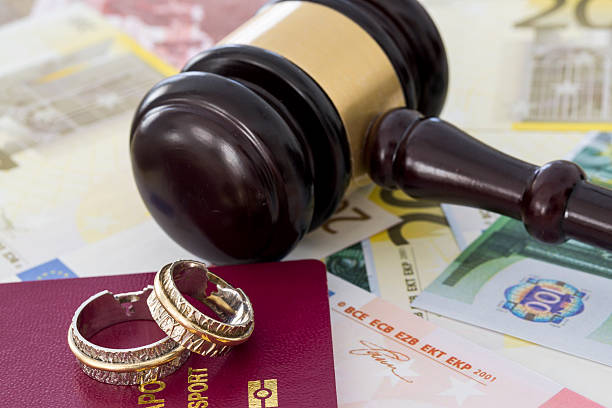 Seek Independent Legal Advice From Family Lawyers
Family lawyers are leading experts in these matters. They have years of experience in handling applications for consent orders, assisting parties draft consent orders, and provide legal advice to separated or divorced couples. This could be advice on matters about custody, divorce or financial support.
Our family law solicitors at JB Solicitors have a wealth of knowledge about the Family Law Act that governs all matters under family law. This includes for more serious issues like family violence, domestic violence, child abuse or parental child abduction. Moreover, our lawyers can provide market-leading advice to help you draft consent orders. This is extremely important to ensure that both parties are satisfied with the negotiations and agreements.
Moreover, we offer fixed-fee prices for our services that will assist you with planning your financials, and allocating finances to cover your legal costs. For more information about our services, please do not hesitate to contact our leading team of family lawyers.
Contact us to get independent legal advice from our friendly law team.