The form 13 financial statement is an important document when dealing with financial matters within family law. For instance, property settlement, child support and spousal maintenance are all issues that deal with financial matters.
Generally, these are the most contested matters in family law cases. Naturally, everyone remains anxious about money-related issues. Following a divorce or separation, this anxiety is often heightened.
When you are dealing with legal aspects of such matters, you need to note that you have to fill out the form 13 financial statement before proceeding with any legal steps in related to these matters.
In this article, we aim to highlight all relevant points in relation to form 13 financial statement, and we will explore some questions such as:
What is the importance of form 13 financial statement?
What you need to know while filling this form?
What happens if you do not fill the form 13 financial statement accurately?
For information on other topics, click here to read our family law blogs. Read on below to find out more about financial statement in family law. 
What Is Form 13 Financial Statement?
As briefly outlined above, parties need to fill this document when they are dealing with financial matters after a divorce or separation. The form 13 can be found on the website of Federal Circuit and Family Court of Australia.
However, since Western Australia has a separate family court, the form that you need to fill out if you are based in Western Australia will be different. To read more about form 13 in Western Australia, click here.
This form sets out a party's information regarding:
Current income
Assets
Liabilities
Financial resources
Expenses
While a party typically needs to file this form for proceedings in relation to property settlement, child support or spousal support, in some cases, the court may ask a party to file it for custody matters in family law. 
Essentially, parties use this form to make a full and frank disclosure of their financial position to the other party and family court.
This is important because based on this form, the court will make property settlement, spousal maintenance or child support orders that is fair and just. Moreover, orders for property settlement need to be equitable. This is why parties need to be truthful and fill out the form accurately.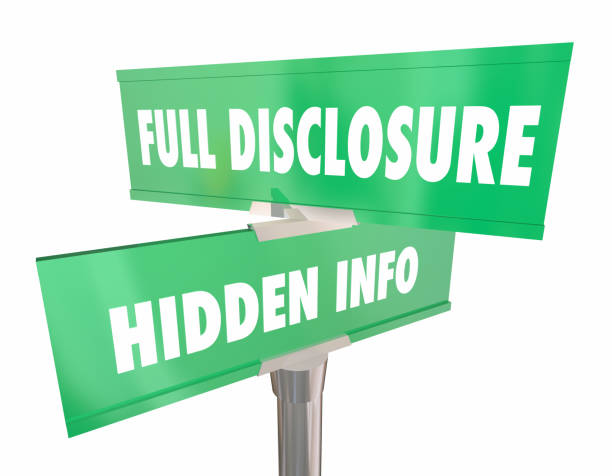 Documents You Need to Gather for Form 13 Financial Statement Family Court
When disclosing information about financial assets and liabilities, you will need paperwork that will act as evidence for your claims. In this section, we outline some of the documents you will require when filling out the form 13 financial statement:
Current superannuation statement
Payslips that are current
Bank statements
Current credit card statements
Mortgage statements
Any valuations or appraisals
Recent income tax return
Document containing household expenses and accounts
Notice of assessment form the Australian Taxation Office (ATO)
Moreover, parties also need to file an affidavit outlining the facts to support their application. Regardless of whether they are making an application for property settlement orders, or custody matters, an affidavit outlines most important facts that support the final or interim court orders. 
It is important for parties to sign both the form 13 financial statement and the affidavit before a prescribed or authorised witness.
Authorised witnesses can include a lawyer, a public notary, a judge or magistrate, a person authorised to administer affirmations during court proceedings, an Australian diplomatic officer or a Justice of Peace. 
Failure to Make Full and Frank Disclosure
The importance of filling out form 13 financial statement accurately is highlighted in Rule 13.04 of the Family Law Rules (2004). It states that parties have to make a full and frank disclosure of all assets, property and liabilities when filling out the form.
In other words, parties have a duty or obligation to make a full and frank disclosure to the other party and to the family court. Moreover, Rule 13.06 states rules that parties need to follow in case of any changes or updates in their financial circumstances.
It states that in case of any changes, parties need to file a new financial statement, or file an affidavit at least 7 days before the pretrial, or 7 days before seeking consent orders.
Case Study Example
Family courts take failure to make full and frank disclosure very seriously. It is a punishable offence and is considered contempt of court.
Depending on the severity of the matter, court can impose penalties ranging from payment of the other party's costs to imprisonment.
In the case of Pearce & Pearce [2016] FamCAFC 14, the husband allegedly failed to make full and frank disclosure regarding his financial circumstance to his wife and the court.
The court made consent orders for property settlement matters in 2005. However, 10 years later, it was found that the husband withheld critical information about his interest in a company. He also failed to disclose information regarding his shares in investments.
Ultimately, during the second hearing, the court ordered the husband to pay nearly 2 million dollars to the wife. The previous consent orders were set aside.
Do You Need Legal Advice?
When dealing with financial matters and financial documents in family law, both parties feel extremely tensed. For such nerve-wracking situations, it is necessary to have a lawyer by your side.
Family lawyers can provide you with legal advice and help you plan your next steps when dealing with any matter after a divorce or separation. Most importantly, you can engage family lawyers to get some peace of mind. As they are experts in the field, you can rest assured that your matter will be handled properly. If required, they can also represent you in the family court.
Here at JB Solicitors, we have a team of award-winning family law solicitors who have the knowledge and experience to provide tailored-advice to you for your legal issues.
We are a friendly, compassionate, and results-driven team of individuals. Moreover, we offer fixed-fee prices for our services to give you a sense of costs from the outset. For more information, please do not hesitate to get in touch with our friendly team today.
Contact us to discuss your queries and concerns.