The Global Talent Visa that is the Subclass 858 visa in Australia is an attractive visa option for highly skilled professionals with exceptional talent who are looking to use their skills in some specific industries within Australia. Before February 2021, the Global Talent Visa was called the Distinguished Talent Visa.
According to the Department of Home Affairs (DHA), the Subclass 858 visa is a permanent visa that is meant for people who have an internationally recognised record or exceptional and outstanding achievement in an eligible field. They can thus contribute to the Australian community, and to Australia's national reputation.
It is a highly selective and streamlined visa program offered by the Australian government. These applications sometimes undergo priority processing.
Moreover, global talent visa comprises of two pathways under the global talent visa program. These include the streamlined global talent independent program pathway and the distinguished talent visa pathway.
Which are the eligible fields or identified priority sectors? Who can apply for the Global Talent Visa in Australia? What are other eligibility requirements? In this article, we go over these points in detail.
Which Fields Are Eligible for Global Talent Visa?
Under this visa steam, there are 10 target sectors that are eligible. To be selected, a candidate must be highly skilled in one of these 10 target sectors. Given below is a list of eligible fields/sectors.
Resources
Agri-food and AgTech
Energy
Health Industries
Defence, Advanced Manufacturing and Space
Circular Economy
DigiTech
Education
Financial Services and FinTech
Infrastructure and Tourism
There are many different specialisations, fields and occupations that fall under these 10 target sectors. We will explore some of them in this section.
1. Resources
Given below are some of the specialisations that are included within this Sector:
Resource waste management
Automation, connectivity, industry 4.0 skills
Beneficiation technology
Market intelligence
Technical equipment manufacturing
2. Agri-food and AgTech
This includes specialisations like:
Blockchain technology
Foodtech
Precision engineering
Product packaging, authentication and verification
Agricultural data analytics
Wearable technologies like trackers
3. Energy
Artificial intelligence and machine
Bioenergy and biofuels
Micro-grid design
Sophisticated material trading systems
Automation and robotics
Clean technologies
Hydrogen technology
4. Health Industries
Biotechnology
Nanotechnology and genomics
Pharmaceuticals
Regenerative medicine
Clinical trials
Infectious disease prevention
Health economics
5. Defence, Advanced Manufacturing, and Space
Under this, the Defence sector includes:
Combat system integration
Guided munitions
Protection technology
Surveillance and intelligence
Intelligence analytics
Advanced Manufacturing includes:
Biotechnologies
Supply chain resilience
Commercial experience within the industry
Digital design and radio prototyping
Commercialisation experience within the industry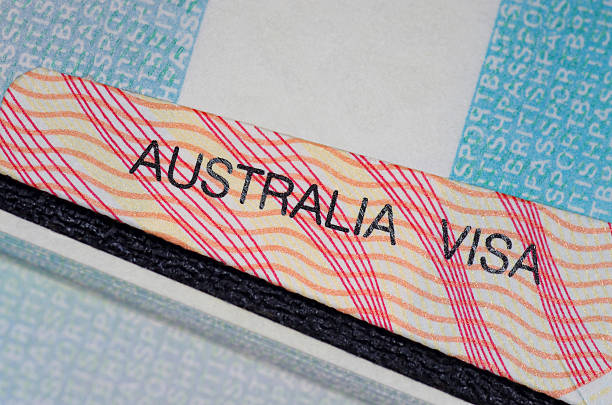 Space:
Planetary body exploration
Sensors and instruments
Space software, programming, architect
Autonomous system
Entry, descent and landing
Spacecraft mechanism, structures, materials and manufacturing process
6. Circular Economy
Environmental science
Energy infrastructure
Bioenergy generation
Waste treatment
Bio-methane production
7. DigiTech
Internet of Things
3D printing
Smart cities
Cloud computing
Automation and robotics
8. Education
Senior management of universities and institutions of higher learning such as vice-chancellors, presidents, deans and heads of school or their international equivalents
Researchers and academics with demonstrable and innovative achievements in the field of education including innovative platforms for humanities, arts and social sciences
9. Financial Services and FinTech
Australia's financial sector is recognised as one of the best in the practice globally. Some specialisations include:
Financial data science and analysis
Neobanking
InsuranceTech
Digital wallets and cryptocurrencies
Software engineering and application programming
FinTech cyber and data security
Automated
10. Infrastructure and Tourism
Infrastructure includes the following specialisations:
Water management technologies
Leading large complex transport infrastructure projects for roads, bridges, tunnelling, rail and airports
Utilising new technologies applied to electricity grids that assist with the integration and transition to distributed generation, batteries and electric vehicles
Tourism includes:
Sustainable tourism
High-value tourism attraction
New tourism infrastructure and attraction development (such as high end accomodation)
Requirements for The Visa
Apart from the sector related requirements, there are some other requirements for the Global Talent Visa that parties must meet. These include age requirements, salary requirements and language requirements.
While applicants can be of any age, if they are under 18 or over 55 years of age, they must demonstrate that they can provide exceptional benefits to Australia's economy.
In terms of language requirements, all applicants over 18 years age must demonstrate that they have functional English. They can do this by submitting test scores for certain English-language tests such as PTE, IELTS, OET or TOEFL iBT.
Additionally, there are certain salary requirements and applicants must be able to show that they can obtain a high-income. There is a high-income threshold which means that they must demonstrate that they are able to procure at least 162,000 Australian dollars.
How to Apply For The Subclass 858 Visa?
As mentioned above, there are 2 types of pathways within the 858 visa. Of this, if you wish to apply for the Global Talent pathway, you must first submit an Expression of Interest (EOI). You will then need to wait for an invitation to apply for the visa. On the other hand, you will not require an invitation for the Distinguished Talent pathway.
In order to make an application for the global talent visas, you must be nominated by an eligible person. Eligible people include those who are an:
Australian permanent resident
Australian resident
eligible New Zealand citizen, or
Australian organisation
They will be your sponsor who must nominate you. Once they nominate you, they will receive a transaction reference number. You will then need to make an application using this transaction reference number.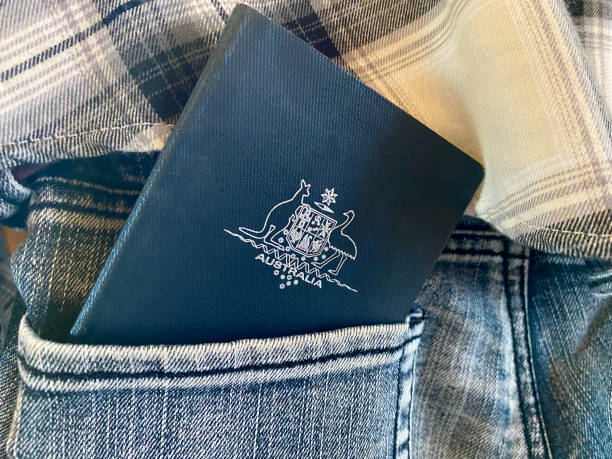 Importance of Seeking Advice from Immigration Lawyers Sydney
Having years of experience in this field, our immigration lawyers can assist global talent visa applicants with all Australian migration programs including temporary and permanent visas, or the global talent pathway.
These processes can be very complicated. Because there are numerous steps involved, it is important to know exactly what you are required to do.
Our immigration lawyers can provide market-leading advice to you to help you with your global talent visa application, or with permanent residence and Australian citizenship to make you an Australian citizen.
There can be many confusions regarding eligibility, application procedures and costs when it comes to such visas. Our solicitors can help you answers all these questions and more.
Contact our team of leading solicitors if you have any enquiries.