An applicant applying for an Australian visa must submit an identity declaration form to the Department of Home Affairs (DHA). It is the form 1195 identity declaration form. According to the DHA, the applicant must attach the separate form identity declaration form if:
They are making online application for citizenship or evidence of citizenship – in this case if there is more than one applicant (such as spouse or de facto relationship partner) in the application, they must attach an identity declaration form for each applicant;
They are applying for citizenship on a paper form and they have more children than the space on the application form provides. In this case a separate 1195 form should be added for each additional child.
Before we look at the 1195 form for citizenship in Australia, let's also understand which other documents you will need for making a citizenship application.
Overview of Types of Forms Required for Citizenship Application
Broadly, there are three key types of documents required for citizenship application. These include proof of identity documents, proof of good character documents and supporting documents.
What are proof of identity documents for becoming Australian citizen? In fact, the identity declaration form is one such proof of identity document. These documents must show proof of legal name, date of birth, address, gender, current residential address, and signature of the applicant.
Furthermore, good character documents are necessary to demonstrate the applicant's commitment to following Australia's rules, regulations and obligations. These documents provide proof of moral qualities of the applicant.
This includes National Police Checks, generally from all countries that the applicant has resided in for more than 12 months in the past 10 years.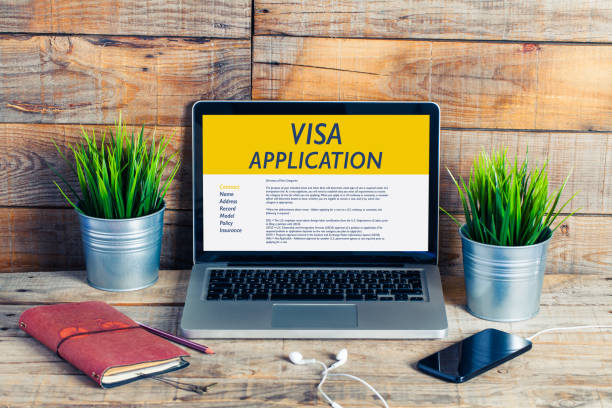 Citizenship: Which Other Documents Apart From Identity Declaration Form?
Apart from the identity declaration form, applicants must also provide passport-sized photos to be granted Australian citizenship. Additionally, someone with authority must also sign these documents and photos.
As mentioned in the introduction, when applying online, parties must complete and submit the 1195 form. If they are making the application in person, they must complete the form in the citizenship application form.
There are certain requirements that an applicant must fulfil in order to be eligible for citizenship. The specific documents will differ based on these requirements. For example, character reference documents, proof of residency documents and penal clearance certificates must be attached.
In addition to that, certain supporting documents may also be necessary. For example, depending on your individual circumstance, supporting document can include documents supporting eligibility for any exemptions, documents proving your relationship with any dependent applicants etc.
What Are Required Identity Documents for a Child (15 Years or Younger)?
In case one of the dependant applicants is a child 15 years of age or younger, they will need to provide:
passport or travel document
full birth certificate showing parent's evidence
evidence of name change if needed
a passport-sized photograph
identity declaration – this is to be signed by an Australian citizen who has correct authority
Identity Declaration for a Newborn Child
Many young parents who are permanent residents may be wondering about the kinds of ID documents that they can provide for their newborn young child. Given below is the list of ID documents that will suffice for providing proof of identity in case of a newborn child:
Scanned copy of the child's birth certificate. This is important to show the legal name and date of birth of the child.
Proof of identity that includes photo and signature of the parent. This can be your driver's license
Address proof for parent. This is also showcased in the driver's license.
Endorsed copy of both the front and back of the baby's photograph.
Endorsed copy of the identity declaration form 1195.
How to Obtain Passport Photo for the Newborn Child?
There are specific dimensions to follow when providing photographs for citizenship application. In Australia, almost all Australia Post centres offer the service to you where you can get your passport size photo clicked.
You can visit the nearest centre with your newborn child, advise the staff there of the dimension requirements and get your child's passport photo clicked. They should click it against a light coloured background. This is a mandatory requirement for the application, therefore, it is best to get the photo ready as soon as possible.
Endorsing Form 1195 Identity Declaration
At the time of making the application for Australian citizenship, you will note that your identity declaration form needs to be endorsed. The DHA requires this endorsement so they can assess how well integrated the applicant is in the Australian community. Moreover, whoever endorses your 1195 form must also be an Australian citizen.
Only professionals from certain areas in society can provide this endorsement. Some of these include:
Pharmacist
Justice of the Peace
Tax accountant
Medical Practitioner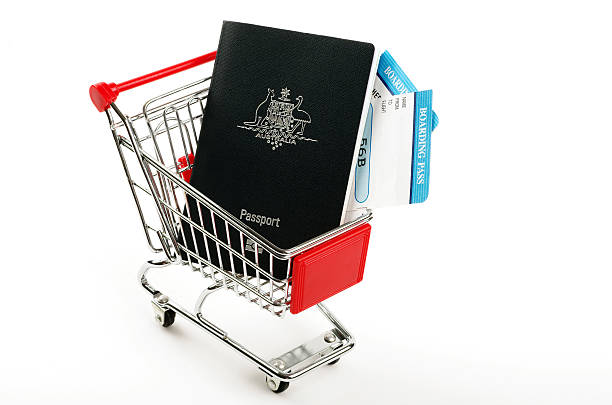 Seeking Advice from Immigration Law Solicitors
Immigration lawyers have a wealth of experience to deal with a variety of matters falling under immigration law. Whether you wish to gain assistance for a visa application, or are simply needing clarification on your eligibility and requirements for a particulate visa subclass, our lawyers are here for you. Remember, you cannot provide false or misleading information.
Because of the variety of visas available in Australia, it can often become confusing to understand which visa subclass is best for you. For example, if you are looking to work in Australia, should you get the employer-sponsored visa in a regional area, or should you first obtain a degree to get the graduate work visa? Some people opt to contact the DHA during normal working hours in case of any concerns with their application.
The right option for you will depend entirely upon you individual circumstances. This is why it is important to seek legal advice for your matter. If you have any enquiry, do not hesitate to contact our friendly and experienced team today.
Contact us today.
local government authority australian consular officer