Homeowners should always be aware of noise restrictions NSW, especially if they will most likely make noise during unreasonable hours. Noise restrictions are regulations or laws that limit the amount of noise that one can produce in a specific area or at a specific time. They are put in place to protect public health, welfare, and the environment by controlling the following types of noise restrictions:
Time-of-day restrictions: Limiting the hours during which people can produce loud noise.
Decibel (dB) limits: Limiting the maximum decibel level that someone can produce.
Residential noise restrictions: Limiting the level of noise that one can produce in residential premises.
Commercial noise restrictions: Limiting the level of noise that one can produce in commercial areas.
Environmental noise restrictions: Limiting the level of noise that one can produce in environmentally sensitive areas, such as parks or wildlife preserves.
Construction sites, transportation systems, industrial operations, and residential and commercial properties can all be subject to noise restrictions. The specific regulations or laws governing noise restrictions differ depending on where a person lives and the type of noise they make. Read on to know more about noise restrictions NSW.
What Does the Law Say?
The Protection of the Environment Operations Act 1997 (POEO) is a legislation that sets out the protection of the environment and the management of environmental risks. The Act provides for the regulation of various activities that have the potential to harm the environment. This may include industrial processes, waste management, handling of hazardous substances, and noise restrictions NSW. The Act defines offensive noise as:
Harmful or likely to be harmful to a person who is outside the premises from which the noise is emitted.
Something that unreasonably interferes or is likely to interfere with the comfort or repose of a person who is outside the premises from which the noise is emitted.
Time Restrictions
The Protection of the Environment Operations (Noise Control) Regulation 2017 contains general residential noise restrictions NSW. This regulation establishes time limits in NSW for when specific noises should not be heard within a neighbour's habitable room. It is important to note that habitable rooms are any rooms other than a garage, storage area, bathroom, laundry, toilet, or pantry. These limitations are as follows:
Noise Source
Time Restrictions
Power tools and equipment such as:
– Pool pumps
– Lawn mowers
– Leaf blowers
– Electric or pneumatic tools
– Chainsaws, circular saws, and table saws
– Jackhammers
– Power drills
– Concrete mixers
– Impact wrenches
Saturday, Sunday & Public Holidays: not before 8 am or after 8 pm
Any other day: not before 7 am or after 8 pm
Loud musical instruments and sound equipment such as:
– Drums
– Electric guitar amplifiers
– Brass instruments (e.g. trumpets, trombones)
– Public Announcement (PA) systems
– Subwoofers
– DJ turntables
– Keyboards with high volume outputs
– Live sound reinforcement systems
– Electronic music equipment (e.g. synthesisers, drum machines)
– Bass guitar amplifiers
Friday, Saturday & the day immediately before a Public Holiday: not before 8 am or after midnight
Any other day: not before 8 am or after 10 pm
Air conditioners and water heaters
Weekends and Public Holidays: not before 8 am or after 10 pm
Any other day: not before 7 am or after 10 pm
Cars and other motor vehicles (Cars leaving or entering a property is exempted):
Weekends & Public Holidays: not before 8 am or after 8 pm
Any other day: not before 7 am or after 8 pm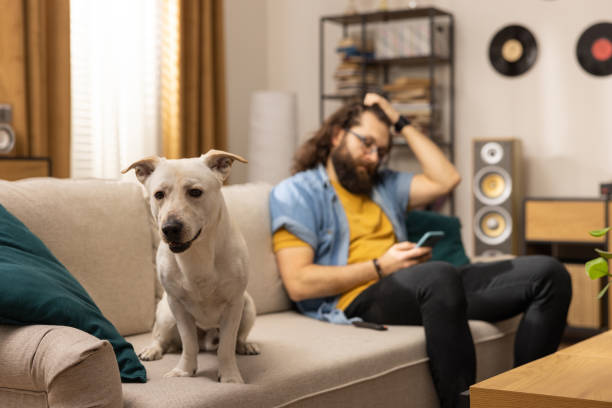 Noise Restrictions NSW: What About Animals?
Some people may find animals like dogs to be intrusive when they are barking especially during nighttime. The Companion Animals Act 1998 regulates noise caused by barking dogs and noisy cats. Fines may be imposed on pet owners who have an animal that is a nuisance. A council officer may issue a nuisance order to the dog owner if the officer is able to prove that the dog is noisy. Penalties for this offence are as follows:
$880 for first offence
Maximum penalty of $1650 for any further offences
Noise Control Orders and Noise Abatement Orders
People may use noise control in order to prohibit a person from doing a specific activity that causes excessive noise. A noise control order in Australia is a legal document issued by local authorities that regulates noise restrictions in NSW. This order limits the amount of noise that can be made at a certain time and place. Additionally, the order may include provisions for penalties for non-compliance.
A noise abatement order may order a person responsible for excessive noise to stop making the noise for the duration of the order. People who want to file this order must fill out a form and file it to their Local Court. But what if the noise is a one-off problem? If this is the case, the local council or police may file a noise abatement direction. A noise abatement direction:
Directs a person to stop making noise
May be issued at any time of day or night
Can be in effect for up to 28 days after being issued
Cannot be challenged
Tips For Complainants Handling Noise Restrictions NSW
1. Complainants should still try and resolve noise issues by themselves if possible. It's highly recommended for complainants to be civil and casual when talking to a person making excessive noise. Sometimes people may be unaware of how loud they really are and are willing to lower their noise.
2. It's advisable for complainants to also keep a record of the date, time, and the duration of the noise. This information is useful when making a complaint to local authorities.
3. Complainants should also review local noise control laws and regulations to determine what constitutes excessive noise. This way they know what steps they can take to address the issue.
4. Complainants may also opt for mediation or alternative dispute resolution if the person/people creating the noise continues to ignore warnings. This is where lawyers or solicitors can help to effectively ease the tension.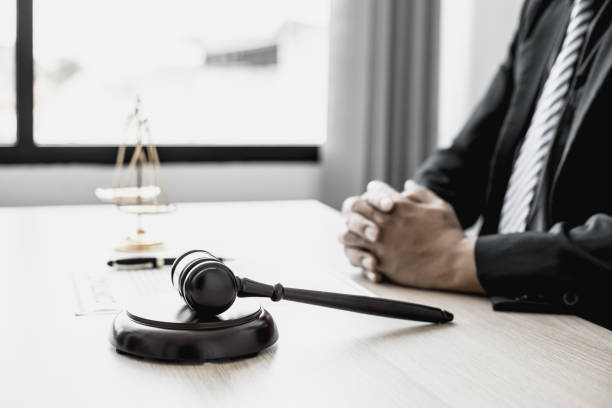 Importance of Seeking Legal Advice
This article has discussed noise restrictions NSW. Some noise complaints may escalate when complainants try to handle noise restrictions. As a result, either the complainant or the one causing the noise may opt for legal proceedings. We at JB Solicitors can aid in easing tension in noise restriction matters with our civil dispute services.
Contact us today for more information about noise restrictions NSW.