What to do if your NSW driving licence gets suspended? Read on to know more. Novice drivers must undergo a series of tests before getting a driver's licence. These tests may include:
A driver knowledge test (DKT); and
Hazard perception test
In NSW, your driving licence can be suspended for a number of reasons, including:
As they say, driving is a privilege, not a right. A suspended licence means that you cannot drive for a period of time. This can be a major inconvenience as it can affect your ability to get to work, school, or other essential activities.
Recent News in New South Wales
From 1 July 2023, drivers from China, India, Pakistan, and Nepal with valid visas who stay in NSW for more than six months will soon need to complete a driving test. They must also acquire a NSW licence (instead of their overseas licence) in order to legally operate a vehicle on public roads in the state. Read the full details here.
Reasons Why Your NSW Driver Licence May Be Suspended
Driver licences can be suspended for a variety of reasons, including:
exceeding the demerit points limit
not paying an outstanding fine or a court-imposed fine
medical reasons
committing a traffic offence, such as:

speeding
driving under the influence (DUI)
street racing and other hoon offences
driving without supervision (learner licence holders)
causing an accident that results in death or grievous bodily harm.
If your licence is suspended, the suspension applies to all categories of vehicle on your licence. Moreover, the licence holder does not need to reapply for a new licence at the end of a suspension period if the licence has not yet expired during the suspension period.
What Is a Notice of Suspension?
A notice of suspension from Transport for NSW (TfNSW) is a document that you receive if your driving licence is due for suspension. The notice will inform the licence holder the reason for:
the suspension
the date the suspension will start
the length of the suspension.
Furthermore, the notice will also inform you about your rights of appeal.
Also, the notice will state the length of suspension. The length sanctioned will depend on the reason for the suspension. For instance, you will face licence suspension for three months if you receive 13 or more demerit points.
Moreover, if you are caught driving while intoxicated, your licence will be suspended for a period of time that is determined by your level of drunkenness and if you have ever been convicted of drink driving before.
The TfNSW may issue a suspension notice if you commit an serious driving offence that is captured by a camera or if you accrue too many demerit points. The notice will specify the start date of the suspension and the day you can resume driving.
Can You Appeal a TfNSW Suspension?
Yes, you can appeal a notice of suspension from TfNSW. You have 28 days from the date of the notice to lodge your appeal with the Local Court. Additionally, you can appeal the suspension online or in person at any local court registry. There will be a fee for lodging your application and you must pay it to the court.
If you file an appeal, the suspension will be put on hold, allowing you to drive until your court appearance. The court will decide after taking into account your justifications for challenging the ban. Most importantly, the law prohibits you to to drive until the suspension is over if the court upholds the suspension.
Notice of Suspension From the Police
A police officer can choose to suspend your licence:
On the spot, wherein the suspension begins immediately, and you will not be able to drive away. You will need to ask someone to pick up your vehicle.
Within 48 hours of your being charged, or receiving a penalty notice.
Depending on the offence:
The suspension may be an automatic suspension period of 3 months or 6 months.
If you are charged with an offence, the suspension will remain in place until your case is heard by a court. The court will take into account the time you have already spent on suspension when it hands down its judgement.
Appealing a Suspension by a Police Officer
If you choose to appeal:
The licence holder must file your appeal within 28 days of the date you were suspended
The licence holder must remain suspended and must not drive until the court date.
However, before appealing a police suspension, you should always get legal advice. The court cannot lift the suspension or vary the length of the suspension unless there are exceptional circumstances to justify doing so.
You can also appeal the suspension online, or lodge your application notice at any local court registry.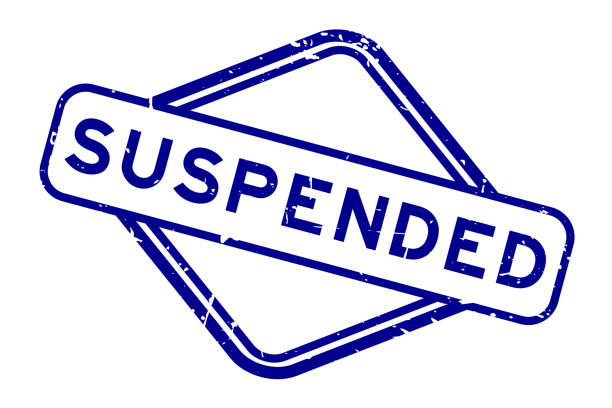 What to Do With Your Vehicle if Your NSW Driving Licence Gets Suspended?
There are two things you can do if your NSW driving licence gets suspended:
1. Submit a Notice of Disposal for a Vehicle.
The licence holder must submit a Notice of Disposal (NOD) when they sell or dispose their NSW-registered vehicle. The purpose of a NOD is to inform the Transport for NSW that you are no longer the owner of the vehicle.
This is a mandatory action after selling or disposing your vehicle so that:
You will not be held responsible for any violations that that the new owner might commit, such as parking or traffic violations.
As to the eligibility, the licence holder can submit a NOD online unless any of the following apply:
you don't have a NSW Driver Licence or Photo Card
you have a conditional vehicle registration
you're disposing of the vehicle on behalf of a company or an organisation
the buyer resides interstate and holds an interstate driver licence
the buyer is an interstate motor dealer who doesn't have a NSW motor dealer licence number.
Lastly, you can still submit a paper form if you are unable to transact this online. You may submit it to the NSW Service Centre or by mail.
2. Cancel a Vehicle Registration Within NSW
You can also cancel a vehicle registration and surrender the vehicle's plate numbers at a service centre. However, you may need to pay for a cancellation fee. These are the things you need for the cancellation:
the vehicle's registration certificate (if available)
the vehicle's number plates (or a Police Event Number if the plates have been lost, stolen or destroyed)
your proof of identity
your payment
the PDF forms:

'Number Plates and/or Cancellation of Registration'
'Request for refund of NSW registration' (if applicable)
'Application for Transfer/Refund of NSW Registrations for Motor Dealers' (motor dealers only).

if the vehicle was written-off or stolen, a document from the Police or insurance company with the date of the incident
access to a printer.
Here are the steps to cancel a vehicle registration:
Download these forms:
Make sure that you have all the required information.
Visit a service centre, submit your application, and surrender the vehicle's number plates.
You can read more about the cancellation in Service NSW's website.
Reserve Your Number Plates
If you don't want to cancel your vehicle's number plates, you can store or hold onto your licence plates for a future usage. This indicates that they will be kept physically at a service facility until you need them.
You can only reserve the NSW number plates that are registered in your name in any of these circumstances:
they're currently in use on a vehicle with an active registration
they were being used on a vehicle that had registration which expired less than 3 months ago
they have been ordered but are not in use yet.
However, you cannot reserve these types of plates:
trade plates
conditional plates
consular plates
damaged plates
lost, stolen or destroyed plates
recalled plates
plates attached to a vehicle with a cancelled registration.
For more information about number plates storage, check out Service NSW's website.
What Are Digital Driver Licences?
The NSW digital driver licence is an electronic version of the traditional physical driver's licence. It serves as a secure and convenient way for NSW residents to carry their driver's licence on their smartphones. The digital driver licence is an optional alternative to the physical card and provides the same legal status and functionalities as the traditional licence.
To use the NSW digital driver licence, individuals must download the Service NSW mobile app on their smartphones and create a MyServiceNSW account. After linking their driver's licence to the app and verifying their identity, they can access and present their digital driver licence when required.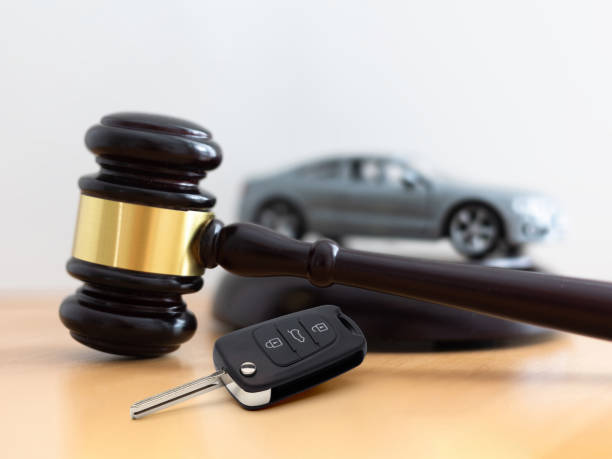 Need Help Understanding Traffic Law?
If you have had your licence suspended by Transport NSW, you should speak to a lawyer as soon as possible to discuss your options. JB Solicitors can help you understand your rights and determine the best course of action for your case.
Advise you on your legal rights and options. A lawyer will be familiar with the law surrounding licence suspensions and can help you understand your rights and what options are available to you. They can also help you assess the strength of your case and whether or not it is worth appealing.
Represent you in court. If you choose to have a lawyer represent you in court, they will be able to present your case to the judge and argue on your behalf.
Negotiate with Transport NSW. In some cases, a lawyer may be able to negotiate with Transport NSW on your behalf to try to get the suspension lifted or reduced.
Contact us today.