People who make personal injury claims demand compensation for the damage they suffered due to someone else's actions or negligence. Injury or accidents can occur at any time and in any place regardless of our living conditions or the safety measures in place. Fortunately, people can claim compensation to cover any financial loss or injuries due to an injury or accident.
The compensation will depend on the:
Extent of the injuries and how they have affected the victim's ability to work. These injuries may refer to physical or psychological injury.
Victim's age and health
Occupation of the victim prior to the accident
Minor injuries require only a short time off work and a relatively short recovery time. On the other hand, parties who have suffered major injuries will require surgery and a longer period of time off work. Moreover, major injuries may prevent people from returning to work full-time and will cost huge amounts of money. This article will discuss personal injury claims in Australia. 
Safety, Rehabilitation and Compensation Commission
The Safety, Rehabilitation, and Compensation Commission is a statutory body tasked with improving occupational health and safety, rehabilitation, and workers' compensation throughout the Commonwealth. This commission is established under the Safety, Rehabilitation, and Compensation Act 1988 (SRC Act).
The SRC Act establishes a workers' compensation scheme for Commonwealth employees and licensed corporation employees. The scheme distinguishes itself by taking a comprehensive and cost-effective approach to injury prevention, workers' compensation, and occupational rehabilitation.
Types of Personal Injury Claims
1. Motor Vehicle Accidents/Injuries
This applies to injuries to drivers, passengers, cyclists, pedestrians, and people who use public transportation. Personal injury compensation is paid in New South Wales through the CTP (Compulsory Third Party) insurance scheme. 
CTP insurance generally protects the driver of the vehicle from liability if they injure or kill another person or people in a car accident. Here are the time limits for claiming car accident injuries:
People have 28 days to get back pay for any lost wages 
The final deadline for lodging a motor vehicle accident injury claim is 3 months
Exemptions may apply
2. Work Injuries
Workers' compensation is available to employees and subcontractors who have been in an accident or have been injured at work, regardless of fault. People must report a work-related injury within 48 hours of becoming aware of it. Failure to report personal injury claims related to a workplace injury within 5 days of becoming aware of it may lead to paying an excess.
The payment is equivalent to one week of the worker's weekly payments. According to SafeWork Australia, the most common workplace injuries are related to arms, shoulders, and hands. This was found in data collected between 2003-2016. Mental health or psychological injury claims are less common since workers are less likely to submit such claims. People may claim worker's compensation under these time limits:
Must be submitted within 6 months
Can be extended to 3 years under certain circumstances
Can be more than 3 years if the injury results in death or permanent impairment
A claim may still be made with State Insurance Regulatory Authority (SIRA) approval if more than three years have passed since the accident. SIRA is the government agency in charge of the regulatory functions for workers' compensation insurance, compulsory third-party insurance (CTP), and home-building compensation.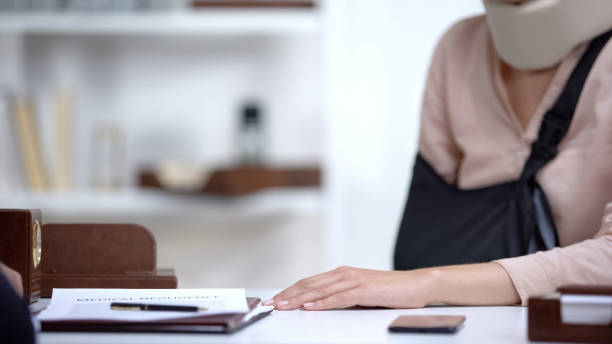 3. Public Place and Building Injuries
People who have personal injury claims in relation to public places and building injuries must differentiate accidents in which another party is at fault and accidents in which there is no fault. A person may sue a negligent party for damages if there is a fault. But what happens if there is no negligent party?
If this is the case, the injured is only entitled to compensation for out-of-pocket expenses if the other party had accident insurance. Let's use an example. Georgia went shopping in Grocery A and was about to go to the condiments aisle.
Unfortunately, she slipped because of some spilled orange juice and had a mild concussion on her head. The grocery had no accident insurance which resulted in them covering Georgia's medical expenses. People may lodge a public liability claim under these time limits:
3 years from the date of the injury
People may still file for a public injury claim up to three years after discovering their injury
4. Medical Negligence
Doctors, nurses, dentists, and other healthcare providers have a responsibility to keep their patients safe. If they breach this duty of care, the resulting personal injuries, loss, and damages can result in fatal instances. People may claim medical negligence claims if they experience:
Surgical errors
Doctor and hospital negligence
Birth injuries 
Defective implants
Misdiagnosis and delayed diagnosis
People may make a medical negligence claim under these time limits:
3 years from the date of injury or diagnosis
Children and people with disabilities may be granted exceptions.
Personal Injury Claims: The Legal Process
An injured person's insurer will pay the compensation fee when applicable. However, some insurers may attempt to seek legal advice in order to lower the compensation amount. This may result in the injured person not getting enough compensation for his/her medical treatment. That's why it's also important to seek advice from an insurance lawyer to prevent this from happening. Below is the process for filing personal injury claims with a lawyer:
1. Claim Assessment – The personal injury lawyer will assess and determine whether the injured person has a valid injury claim. Next, the lawyer will provide you with advice on what next steps the person should take such as identifying the insurer involved. 
2. Claim Preparation – This step involves the lawyer gathering evidence to back up the injury claim in accordance with personal injury law. Let's use Georgia as an example again. Georgia was not only able to secure pictures and videos from CCTV cameras, but she was also able to get a medical report immediately. 
3. Claim Settlement – If the insurer accepts the personal injury claim , the insurer will usually offer a settlement payment.
4. Dispute Resolution/Litigation – If the insurer denies personal injury claims, the lawyer may urge the insurer to undergo dispute resolution or litigation with the injured.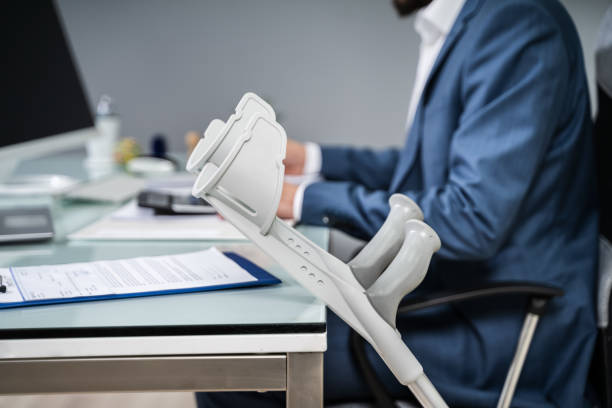 JB Solicitors can aid with all of the steps mentioned above especially in dispute resolution and litigation. We believe that people who are injured due to negligence or someone's actions should get proper legal advice.
This is to ensure that they get the proper compensation due to injuries or accidents. We can also provide legal advice for insurers who are wrongfully accused of not providing compensation.
Contact one of our personal injury lawyers today if you have a personal injury case.