Preparing a pre-settlement checklist in NSW is one of the last steps of the conveyancing process. The conveyancing process is the legal transfer of a land or property's title to another person. This is also stated in the Real Property Act 1900 NSW. In simpler terms, it is the buying and selling of property or a new home.
People have the right to do a pre-settlement inspection before their settlement period. This is to ensure that the property is in the same condition as when the person purchases a new property. For instance, the seller toured Person A in property and he checked if the water was running properly in the bathrooms. Upon checking, it was in perfect condition and was maintained properly.
Person A then went back to the property since his mind is set on purchasing the property. Yet, upon doing final inspections, he found out that one of the bathrooms had no more water supply. Hence, he instructed the seller to conduct necessary repairs and before he makes the final payment.
This is why buyers need to have a pre-settlement checklist in NSW. If Person A did not prepare for this, he might have missed the water problem and purchased the property, only to incur repair costs after moving in. Read on to know what to do before making a proper pre-settlement checklist in NSW.
What Buyers Can Do Before Conducting a Pre-settlement Inspection
Buyers should sit back, relax and think about what they can do beforehand before preparing a pre-settlement checklist in NSW. They can contact the selling agent and discuss with him/her during the final inspection. This not only helps people identify what to put on their checklist but also enables them to hold the vendor liable if there are issues. Buyers can discuss the following:
Hiring professional cleaners before doing the final inspection;
Any present or existing issues/repairs that the vendor needs to tell;
Issues with noise from neighbours;
Any issues regarding crime, break-ins, and security;
Appliance conditions if there are any and how to use them;
Copies of the property's architectural plan;
Location of the fuse box and water heater;
The need to hire more professionals that can maintain the property or restore anything to the original or same state;
If they can do one further inspection after the initial final inspection before the settlement date; and
The final inspection day of the pre-settlement inspection with real estate agents and conveyancing solicitors.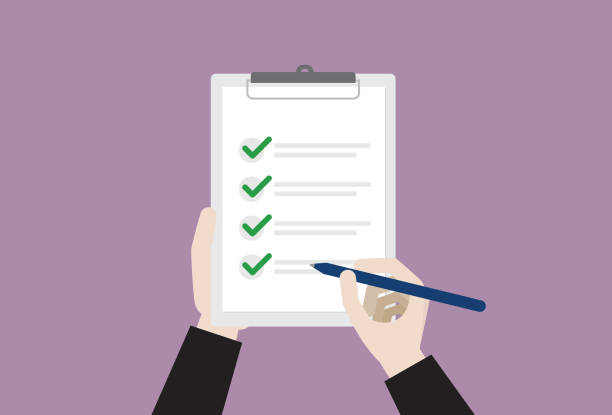 What to Put in a Pre-settlement Inspection Checklist in NSW
Some people may feel excited and nervous about buying their preferred property. Home buying or selling a house is not simply signing a contract, doing only one inspection, paying the vendor, and claiming the house keys. Buyers should also look for qualified professionals who can help them in preparing a pre-settlement checklist in NSW.
A real estate agent and a conveyancing solicitor usually team up to handle final inspections. Each state has varied laws and regulations regarding pre-settlement inspections. So it's important to consult with a lawyer who can aid with what to add to a pre-settlement checklist in NSW. Here are what people can commonly include on their list when doing a building inspection.
General Damage to Property
Buyers should have a keen eye when checking for property damage in their preferred property. They can look for any major holes, scratches, or bumps in walls or other furniture. However, some holes are acceptable if it's for installation purposes. For instance, a person found a hole in a wall but it's the new hole for the television's wire.
Wear and Tear
This mainly applies to second-hand properties or houses given their age. Some houses may show signs of wear and tear but may show no significant damage and remain presentable. Still, it's important to also hire professionals so they can do an inspection of houses with signs of wear and tear and maybe return them in the same state.
Fixtures and Non-fixtures
Examples of fixtures are doors, windows, carpets, curtain tracks, smoke alarms, ceiling fans, and electrical and plumbing connections. All of these fixtures dictate the security of a property and will need a careful inspection from the buyer and their solicitor.
Another instance is a faulty doorknob, thus allowing break-ins to happen easily. These instances may also affect non-fixtures like furniture and appliances. Non-fixtures are removable furniture or appliances that are added or removed in the sale contract.
Appliances and Electrical Switches
Appliances play a big role in any person's day-to-day activities because of their ability to make their lives more convenient. People should check if any appliances are working well or if they have significant damages that may lead to their uselessness. While buyers are checking for faulty appliances, they may also check for electrical outlets and if they are in working order.
Water Pressure and Pipes
Indeed, no one likes having weak water pressure, especially when people use the bathrooms or wash dishes. People may want to try flushing toilets and running taps to test the property's water pressure and inspect if the hot and cold water settings work well. This may also lead them to check for general plumbing issues like backed-up pipes that may cause clogging or leaks.
Yard Problems
Some people may want to start a garden in the property's front yard or let their pets run around the yard. Buyers should inspect to it if there are any invasive plants, insects, or creatures that can harm their yard or pets. Another thing that buyers may need to check is soil contamination in case they want to plant flowers or bushes in the yard.
Roofing and Gutters
A lot of people may forget to check the property's roofing and gutters when doing final inspections. Roofings and gutters play a big part in keeping water out of the house when it's rainy or stormy. Hence, buyers should check if the property's roof is in great condition and if there are any backed-up or rusty gutters. Below is a pre-settlement inspection checklist.
Door handles, door knobs, and door hinges ▢
Window dressings, and window locks ▢
Dressers, tables, chairs, sofas, vases, pots, and picture frames ▢
Staircases, carpets, curtains, doormats ▢
Smoke alarm system and smoke detectors, every ceiling fan, exhaust fans, air conditioning, and light fittings ▢
Washing machines, washing machine taps, stoves, the gas meter, ovens, toasters, microwaves, refrigerators, vacuum cleaners, and televisions ▢
Toilets, shower handles, shower knobs, faucets, pipes, water heaters, sprinklers, the pool pump and the hot water system ▢
Garden or lawn weeds, green waste, lawn mowers, garden sprinklers, harmful parasites or animals (bore mites, racoons, venomous animals and insects) ▢
Roof tiling, roof shingles, gutters, chimneys, and if there are spots that turned green due to algae, mould, or mildew growth ▢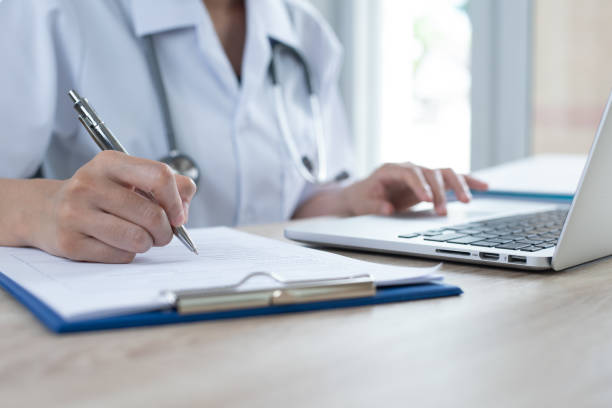 Conducting a Final Inspection With JB Solicitors
Buyers need to prepare a good final inspection checklist that suits their expectations and standards. No buyer would ever want significant damages to their property that would add additional costs on top of the property's purchase price. Preparing a list for inspection can also help buyers identify if they need to restore anything to the same state.
Furthermore, buyers might end up having a legal dispute with the seller if there are any terms and special conditions that were not met in the sale contract. We strongly recommend that people should seek legal advice from JB Solicitors to ensure that the inspection process goes smoothly.
Our lawyers can also help draft a proper pre-settlement checklist and ensure that clients avoid any legal dispute that may arise. We can help clients in the settlement process with ease and knowing that they're in a good new house during their settlement day.
Contact and draft a pre-settlement checklist in NSW with our conveyancing solicitors today.