Preparing a pre settlement inspection checklist NSW is probably the most important final step in the conveyancing process. The conveyancing process is the legal and formal transfer of a house or property's title from one person to another. Buyers have the right to have a final inspection day of their house a week before the settlement date with a real estate agent and their conveyancing solicitor. Here is a common example of a pre settlement inspection list NSW:
▢ Lights and electronics
▢ Plumbing, washing machine taps, and other faucets
▢ Pool pump
▢ Water heaters
▢ Air conditioning and heaters
▢ Door handles and locks
▢ Appliances
▢ Curtains and blinds
▢ Windows and window locks
▢ Flooring 
▢ Smoke alarms
▢ Pests
▢ General cleanliness
Inspecting these items ensures that the house is in the same condition as when the buyer first saw it when he/she exchanged contracts with the seller. It's critical for buyers to thoroughly inspect their purchased house because properties are typically sold in the same condition as when they were first inspected.
Unless the contract specifies otherwise, a buyer can have the freedom to do final inspections. Some buyers may want changes made to the property or house before settlement or to ensure certain items are included in the sale. Hence, they may include specific terms or conditions in the sale contract after inspection. Read on to see the specifics of a pre settlement checklist in NSW.
Pre Settlement Inspections: The Specifics
Buyers shouldn't just walk around and hope to find an issue that they can list down when doing a final inspection. Instead, buyers should exercise thorough pre settlement inspections of their new property to avoid any future regrets. Given below is a specific pre settlement inspection list NSW that buyers may use before or during the purchase of a new home. 
Flooring Inspection
Surely, buyers won't want to settle into their purchased home and discover a new hole on the kitchen floorboard. Moreover, there may be tiles that are starting to crack before a buyer settles into their home. The following are the most common flooring issues listed in a pre settlement inspection list NSW during a flooring inspection:
1. Cupping and Crowning – Cupping and crowning can occur when there is excess moisture beneath the boards or when the environment above it is extremely dry. Additionally, cupping occurs when the board edges are higher than the centre, whereas crowning is the opposite.
2. Buckling – Buckling is defined as an extreme reaction to moisture in which the floor completely lifts up in one or more parts of the board.
3. Peaking – Peaking is a common occurrence in laminate flooring. It occurs when the flooring planks push against each other, causing the joints to lift. Expansion pressure frequently causes peaking in the floor due to a lack of available space.
4. Sinking/ Sagging Floors – A common problem in older buildings are sinking and sagging floors which are frequently attributed to age. Moisture and water can erode structural foundations over time, causing floors to sink or subside into their footprint.
5. Gaps – Gaps are common in hardwood floors and this occurs when the wood loses its moisture content. These gaps may begin to appear as the temperature rises due to increased humidity.
6. Squeaky floors – Squeaky floors are a common occurrence in older homes. They must be addressed immediately because they may indicate an underlying serious problem.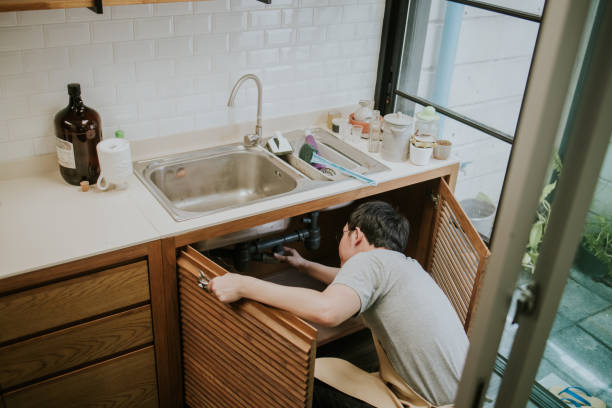 Plumbing Problems
Buyers looking to buy a home should be aware of potential plumbing issues because all repairs will be a buyer's responsibility after the sale. Meanwhile, sellers should identify and address these issues before buyers will include plumbing problems in their pre inspection list and have sellers make necessary repairs.
Moisture and drainage issues, which cause dry rot, structural damage, and mould, are the most common issues discovered during a building inspection. Inadequate water pressure, slow drains, and leak stains can all indicate plumbing problems. Moisture inspection may include air quality testing to see if there are mould spores in the air.
Home buyers may back out on a purchase if they find clogged or backed-up sewer lines in their final inspection. A clog in the main sewer line makes it difficult for waste to go out of a house, and can cause water to back up through the piping, causing leaks. The most common cause of these clogs are:
Tree root growths, which will worsen over time if not addressed
Internal rust
Old pipes
Grease
Water Heaters and Air Conditioners
Water heaters and air conditioners (ACs) are one of the most invaluable appliances in a home. These two appliances help people to bear unfavourable temperatures. Hence, even the tiniest malfunction or complication may cause inconveniences for a homeowner or buyer. Here are some common problems with water heaters that are found in a pre settlement inspection list NSW:
Water Leaks
Tank corrosion
No hot water due to failed electrical connections or heat source issues of the hot water system
Strange smelling hot water due to bacteria build-up
Water heater taking too long to reheat
Low hot water pressure
Water is too hot or too cold
Gas meter issues
Here are common AC problems:
AC not working at all or shutting down without warning
AC blowing warm or hot air due to air filter issues
Leaky AC due to clogs
Electricals and Appliances
It's important for buyers to do a final inspection of electrical sockets in their pre settlement inspection list in NSW. No homebuyer would like a faulty light switch in his room or faulty sockets needed for appliances. A phone and a phone charger may help buyers check if sockets are working. But, homebuyers should still make it a point to inspect the following:
Light bulbs
Switchboards
Doorbells
Ceiling fans
Smoke detectors
Kitchen appliances (if any) and their respective sockets (Refrigerators, blenders, ovens, toasters)
ACs and water heaters
Garage doors
Doors, Windows, and Roofs
If doors, windows and roofs are maintained properly, it indicates that a house is secure. Doors are the main entry point and buyers should see to it if it opens and closes properly and if the locks are working as intended. Windows also provide light and alternative ventilation for rooms but are possible entry points for burglars if they are broken or if the lock is damaged.
Finally, we have the roof of the house which provides overall protection from extreme weather conditions like rain, snow, hail, and extreme summer heat. Homeowners can hire roof inspectors as well to check if there are clogged or broken gutters that may cause water to make its way into the house resulting in leakages.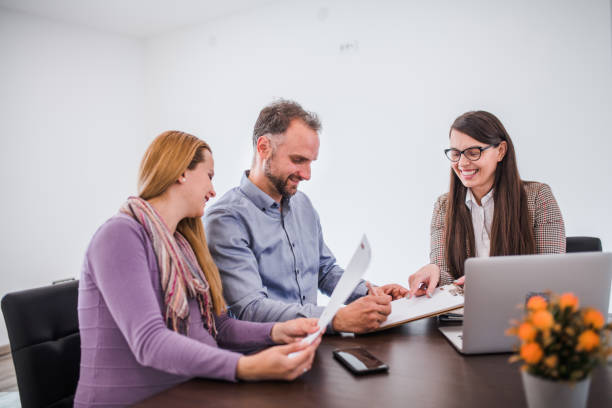 Drafting a Pre Settlement Inspection Checklist NSW With JB Solicitors
Homebuyers may find issues or malfunctions in their house on the settlement day that were not originally there when they exchanged contracts with the seller. Hence, it's important to seek legal advice from a conveyancing solicitor in order to avoid any legal disputes regarding pre settlement inspections.
JB Solicitors are experienced in dealing with the whole conveyancing process while also ensuring that buyers have a comprehensive pre settlement inspection checklist in NSW. Our conveyancing solicitors can also help buyers with all necessary legal documents that are needed to complete a settlement period.
Contact a conveyancing solicitor today for a smooth settlement process.