What are some of the most common reasons to divorce in Australia? Let's discuss some of these reasons before the Family Law Act 1975 was established.
The concept of no-fault divorce was introduced in Australia in the late 1970s and it was a critical turning point. Prior to this, divorce could only be obtained in Australia on the grounds of the wrongdoing of at least one partner. These grounds may include:
Adultery
Drunkenness
Insanity
The grounds for no-fault divorce are typically based on the irretrievable breakdown of the marriage that happens when there is too much conflict. This results in lack of mutual support and lost feelings. Even relationship enhancement program fail to address the issues that one spouse or both spouses face.
This means that the marriage has failed and there is no chance of reconciliation in the deteriorating relationship. The most common evidence of irretrievable breakdown is when parties have lived separately and apart for at least 12 months. The no-fault divorce was lifted, after the enactment of the Family Law Act.
Indeed married couples are no longer required to prove a reason for their marriage's dissolution. However, residual fault can still be relevant especially when it comes to parenting arrangements. Residual fault is a concept in divorce law where one party may still bear some responsibility for the fault or marital breakdown. Read on to find out more about the reasons to divorce.
Top Reasons To Divorce in Australia
1. Domestic Violence or Emotional Abuse
Domestic violence is one of the most leading reasons for divorce in Australia. It is a serious issue that can have a significant impact on the lives of those affected. Moreover, the Family Law Act recognises the importance of protecting victims of domestic violence. Domestic abuse (physical and emotional abuse) or violence is a relevant factor when the court is making decisions about:
2. Poor Communication Skills
Effective communication skills is an essential component of a strong and healthy marriage. When communication breaks down, it can lead to misunderstandings, conflicts, and emotional distance between partners. Couples who struggle to communicate effectively may end up separating or divorcing. Examples of communication problems include:
Avoiding communication: A partner may avoid talking about certain topics or may avoid talking altogether, leading to a breakdown in communication. This may also lead to emotional abuse which involves controlling and manipulating with emotionally abusive tactics.
Lack of active listening: When a partner is not fully present during a conversation or is not really listening, it can cause a communication breakdown. It can also be one of the reasons to divorce.
Interruptions and talking over each other: Some partners constantly interrupt each other or talk over each other. Hence, it can make it difficult to effectively communicate and understand each other's perspectives. For instance, a husband refuses to let his wife speak over their religious differences.
Defensiveness: When a partner becomes defensive during a conversation, it can prevent effective communication and make it difficult to resolve conflicts. For instance, Partner A may keep defending herself that she is not angry, but Partner B already sees her throwing tantrums.
Unreasonable blaming and criticisms: Couples should make sure that they are blaming or criticising their partner for all the right reasons. They should also ensure that all their claims are true and credible to avoid miscommunication.
Withholding emotions and feelings: When one partner withholds their emotions or feelings, it can create a lack of intimacy and emotional distance in the relationship.
Lack of premarital education: Premarital education plays a big role for couples who want to have a happy married life. Marriage is a serious step to take in one's life. Hence, it's important for couples to be educated about marriage and how to maintain one.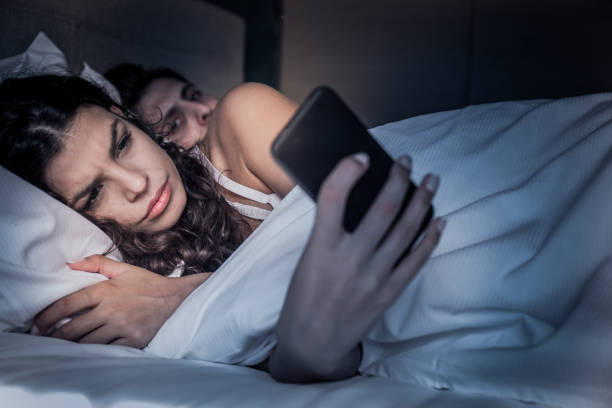 3. Infidelity/Extramarital Affairs
Infidelity involves a breach of trust in a committed relationship and is one of the reasons to divorce. Lack of commitment can cause significant emotional pain and damage to the relationship. Moreover, it can create feelings of anger, betrayal, and insecurity, and make it difficult for the partners to rebuild trust and physical intimacy. It is one of the most common reasons for divorce.
In many cases, infidelity leads to the end of the marriage. However, some couples may choose to work through the issue and attempt to rebuild their relationship.
This requires extreme levels of understanding and building trust between the couple. More premarital counseling can also help couples address this issue and find ways to mend the relationship.
4. Alcohol/Substance Abuse
Substance abuse can have a significant impact on a relationship and can cause a range of physical and mental health problems. This includes financial strain, lack of trust, and emotional and physical abuse.
Substance abuse can also lead to a breakdown in communication, increase conflicts and reduce intimacy. This is because drugs and alcohol abuse impairs one's basic cognitive functions and cause future health problems.
A lot of drug and alcohol abusers also have a difficult time maintaining their sense of accountability and responsibility. Couples who want to help their partners who are drug and alcohol abusers may seek correctional programs. These programs can help partners who have trouble quitting drugs and alcohol to change for the better. Couples may also go to court for a court-ordered drug test if necessary.
5. Financial Issues
Financial constraints can also be one of the common reasons to divorce in Australia. This can cause severe arguments between couples on debt, unemployment, or unequal distribution of household expenses. It can lead to mental health strain as they lose positive connections.
Additionally, money disagreements can limit a couple's ability to meet their basic needs and achieve their goals.
These issues can also cause a lack of trust and a breakdown in communication, which can further contribute to the end of a marriage. Communication can also play a big part in financial problems. Let's use an example. For instance, Jay just lost his job but is trying to keep it from his wife Beth. Jay wanted to keep up with the house expenses so he ended up borrowing money from banks and friends.
Unfortunately, he wasn't able to pay his debts on time and it continued to pile up. Beth eventually found out about Jay's debts and confronted him about the situation. Jay had no more reasons to give to Beth and eventually told her the truth. Beth felt betrayed and disappointed and chose to have a divorce with Jay.
Note: Some partners may also struggle mentally and may contribute to the top reasons for divorce without them knowing it. Hence, it's also advisable to seek professional help from a clinical psychologist or psychiatrist. Premarital counseling teaches couples how to prepare for marriage.
6. Parenting Arrangements/Child Care Responsibilities
Parenting arrangements can also be one of the most common reasons to divorce in Australia. Irreconcilable differences in parenting styles and disagreements about child-rearing can cause significant conflicts in a relationship.
Issues such as disagreements about discipline, bedtime routines, gender roles, and decision-making can lead to arguments. Additionally, the demands of parenting can be physically and emotionally draining.
This can put a strain on the relationship if parents are not willing to work together on their parenting arrangements. Let's say parents do choose to divorce because of parenting arrangements. What happens to the child? Will the parents fight for the custody of their child? Yes, they do have the option to. However, most family courts will aid in making parenting arrangements that are in the child's best interests.
Irreconcilable Breakdown of a Marriage
The irreconcilable breakdown of a marriage is the most important factor when proving reasons to divorce in Australia. Indeed, the reasons above contribute to and lead to a divorce petition. It can be made worse because of financial issues. However, the couple must prove that they cannot reconcile any longer. In fact, family courts only allow divorces if couples have been separated for at least 12 months.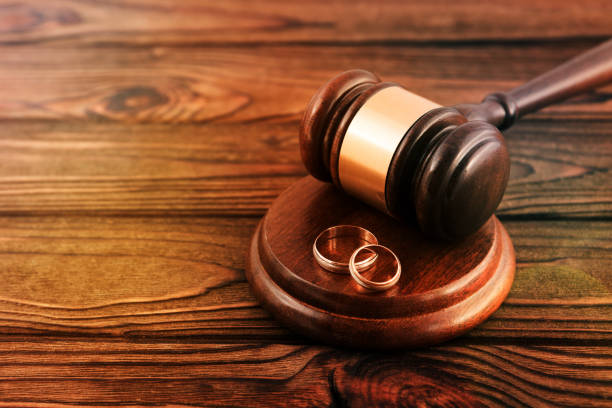 Importance of Seeking Legal Advice Regarding Marital Problems
JB Solicitors is a family law firm that aids disputed couples on how to approach their divorce properly. The divorce process includes numerous procedures and implications and you also face financial problems and communication problems. Hence, it's important to speak with one of our experienced family lawyers. Disputed couples may also book mediation and arbitration services if they want to settle legal matters amicably.
Contact Us
Contact a divorce lawyer today for more information about reasons to divorce in Australia.