A Resident Return Visa Australia, commonly known as RRV Australia, is a type of visa that allows Australian permanent residents and former citizens to return to Australia after being outside of the country for an extended period of time. It is intended for people who have a long-term connection to Australia and wish to return to live, work, or study in the country.
The RRV is valid for up to five years and allows multiple entries into Australia during that time. Basically, this visa allows people to keep or regain their status as Australian residents. For instance, a person held a permanent residence visa that already expired. That same person can apply for an RRV Australia so they may:
Leave and re-enter Australia (if the person is in Australia)
Re-enter Australia (if the person is outside Australia)
Eligibility Requirements
Eligibility for a Resident Return Visa (RRV) depends on a person's current immigration status and their past connection to Australia. In general, the following groups of people are eligible to apply for an RRV:
An Australian permanent resident
A former Australian permanent resident
A former Australian citizen who has lost or renounced their Australian citizenship or whose last permanent visa was cancelled
Eligible New Zealand citizens
Spouses, de facto partners, and dependent children of Australian citizens and permanent residents
To be eligible, applicants must be able to demonstrate a strong and ongoing connection to Australia, such as through residence, employment, family, or other ties. It is important to note that the eligibility criteria for RRV can change over time and it's best to check the latest information on the Australian government's immigration website.
RRV Australia: Validity Periods and Requirements
It's important to note that the validity period of an RRV can vary depending on the individual's circumstances. Furthermore, some people may be issued a shorter-term visa if they are unable to demonstrate a strong enough connection to Australia. If the RRV holder stays outside of Australia for more than five years, they will lose their Permanent Resident status. As a result, they will have to apply for a new permanent visa to return to Australia.
1. 5 Years
The applicant must have spent at least 2 years as a permanent resident in Australia in the five years preceding the submission of their RRV Australia application. There are no exceptions to meeting this requirement if applicants want to obtain a 155 Resident Return Visa that is valid for 5 years.
Please note that an applicant can only count the time they have spent in Australia as a permanent visa holder. It's important to not include any time they have held a temporary visa or bridging visa towards the two years. Read on to know more about Resident return visas.
2. 1 Year
Applicants who cannot prove that they have a 2-year residence can only apply for a 1-year RRV. They would also need to show that they have spent, ideally, a few months of residence since the grant of their permanent residency. Additionally, the applicant must demonstrate substantial ties to Australia such as:
Job offers (employment ties)
Ownership or management of a business
Financial or property assets
Close family members (personal ties)
Cultural ties
3. 3 Months
RRV Australia applicants outside Australia must have:
Spent at least one day as the holder of a permanent residency visa in the last five years
Compelling and compassionate reasons for their last departure from Australia
Compelling and compassionate reasons for their current/recent absence if they have been absent from Australia for more than three months prior to filing their application
Applicants who are in Australia and need to travel must provide compelling and compassionate reasons for leaving. In general, applicants who have an Australian permanent residency visa can travel in and out of Australia for a period of five years. They may start travelling from the date of the RRV Australia grant.
However, this does not imply that applicants can only stay in Australia legally for 5 years. Permanent residents have the legal right to stay in Australia indefinitely. This is true if they arrive before the expiration date of their current permanent residency travel facility.
RRV Australia: FAQs
1. Can applicants include their family members in an RRV application?
A: No. Family members must apply separately. However, both the applicant and their family members' applications can be processed if they apply at the same time.
2. How much does an RRV application cost?
A: The base application charge for an RRV application costs $425. Non-internet application charges cost $80. Applicants must pay $505 if they want to apply on paper. There are no additional costs for applicants who are over or under 18. Click here to see Australia's Department of Home Affairs (DFA) fees and charges for visas.
3. Where to apply for an RRV Australia?
A: Applicants who want to apply for an RRV may create an ImmiAccount at the DHA's website. It is important for applicants to submit their RRV application either inside or outside Australia. Applicants who apply in Australia can receive a Bridging Visa.
This visa will allow them to stay in the country until their application is decided. Additionally, applicants must be inside of Australia (onshore) in order for their visa to be granted. Applicants who apply outside of Australia must remain outside of Australia (offshore) for the visa to be granted.
4. Is there a maximum number of RRVs that applicants can be granted with?
A: No. There is no limit as long as applicants meet the relevant valid visa requirements. However, the Australian government may flag numerous RRV applications since this may indicate that the applicant does not intend to relocate to Australia.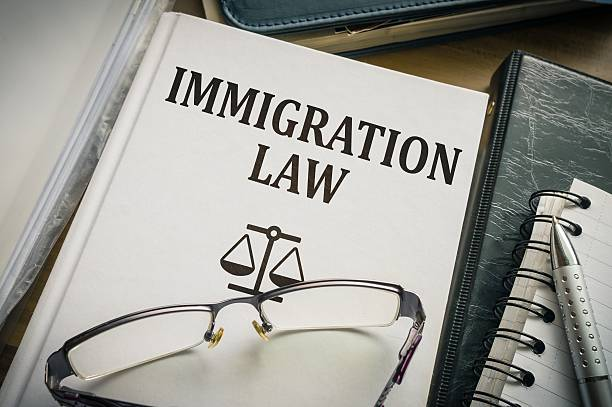 Importance of Seeking Legal Advice
It's always important to seek legal advice if people plan to lodge an RRV application for relocation purposes. Visa applications may be complex and lengthy due to eligibility issues and lack of evidence and documents from the applicant. This is why an experienced lawyer can help you for visa applications as they are knowledgeable about immigration law matters.
JB Solicitors is an experienced law firm that can aid applicants to lodge visa applications without hassles. We understand that applicants have reasonable grounds to return to Australia immediately. As simple as it may sound, applicants should ensure that they meet all requirements and present the necessary documents. We may also help the family members of applicants who want to lodge an RRV application.
Get in touch with an experienced lawyer today for an RRV Australia application.