Separation agreement is a legally binding financial document that outlines how two parties should divide assets following separation. Under the Family Law Act (1975), a separation agreement is more commonly known as a Binding Financial Agreement (BFA).
We can also call it a deed of separation or property settlement agreement. A separation agreement allows parties to formalise their property settlement matters so as to avoid unnecessary disputes in the future. Parties can enter into a separation agreement such as a BFA either before, during or after their relationship ends.
Often people may wonder and answer "who can use separation agreements"? Parties who have divorced or separated from a marriage or de facto separation can make a separation agreement. The Family Law Act outlines provisions for married couples who are divorced, and couples in a de facto relationship who have separated.
Benefits of Separation Agreement
Primarily, having such an agreement in place helps couples to settle their property division matters amicably. This means that they do not have to approach family courts to finalise divorce settlement.
Not only does this save money, but it also ensures that both parties are able to handle these matters in a stress-free manner. Moreover, you and your former partner can be more in control of your own assets while making such arrangements.
If you have a contested break up or split, these agreements can help provide some level of certainty to all involved parties.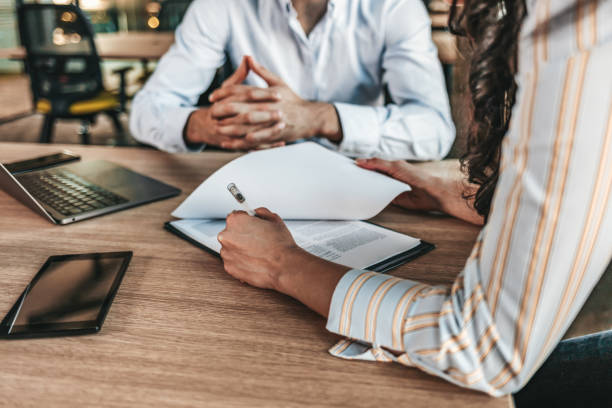 Should I Draft My Separation Agreement Myself?
While parties opt to go for do-it-yourself (DIY) agreements or separation agreement template, there are many risks with using DIY agreements or online templates.
In fact, when drafting binding financial agreements, it is necessary for each party to obtain independent legal advice. Therefore, by not fulfilling this criterion of having received independent legal advice, parties who are using a DIY contract will not be making a legally valid arrangement.
Can you use consent orders? While you can make a binding financial agreement without approaching the court, courts have to make consent orders.
And so, if two parties make a financial arrangement and approach the court for consent orders, the court will need to check if it is just and equitable. Whereas, if two parties seek legal advice and come up with an agreement that is not completely fair and just, they can still settle on that.
Can the Court Set Aside a Separation Agreement?
The family court will set aside a separation agreement in some circumstances. By set aside, it means that the court will overturn the agreement. Given below is a list of reasons why a court may choose to overturn the contract:
Fraud – if the Court finds that the agreement was obtained by fraud, it will set aside.
Unreasonable pressure – if one party entered the agreement because of unreasonable pressure from another
Non-disclosure – Parties are required to make a full and frank disclosure of their assets and financial resources. Failure to do so will lead to unjust property settlement. If courts find that a party failed to make full disclosure, it will overturn the agreement.
Unfairness – Courts give due consideration to the fairness of the contract. It must be just and it should not cause any significant disadvantage to any one party. If the BFA leads to unfair settlement, the court will set it aside.
Defrauding a creditor – If such an arrangement between two parties was made only to defraud a creditor, the court will set it aside.
In 2003, in the case of Australian Securities and Investments Commission (ASIC) versus Rich, the allegation against Jodee Rich was that he attempted to defraud creditors during the asset settlement with this wife. Following this, there were changes made to the Family Law Act to prevent parties from entering into BFAs to keep assets away from creditors.
Seek Advice From Family Law Solicitors
Whether you wish to prepare a BFA before you enter into a relationship, during your relationship or after the breakdown of your relationship, it is important to speak with family law solicitors who have experience. You can sort out financial separation by deciding terms of your own separation agreement with your lawyer.
At JB Solicitors, our family lawyers have years' of experience in dealing with these matters. We also offer fixed fee prices for some of our services. We value transparency and want our clients to always be aware of all legal costs right from the get-go.
Before entering into a separation agreement, each party must seek independent legal advice from a family lawyer to make sure that the written agreement is legally enforceable.
Contact us today.