Spousal maintenance WA involves a person giving financial support to his/her ex-spouse. The Family Law Act 1975 specifically outlines that higher-earning partners must provide financial assistance to their lower-earning ex-spouses. However, lower-earning parties must prove that they are unable to cover their own reasonable expenses out of their personal income or assets.
It's important to note that spousal support/maintenance differs from child support and child maintenance. Child support is used to give financial support to minor children (children below 18). On the other hand, child maintenance is used to financially support children who are over 18. Here are some reasons why some partners cannot gain a good financial position:
Responsibility and care of a child under 18
The former partner is too old to work, thus having no more energy or ability to work
The partner has a physical or mental incapacity that prevents them from getting appropriate gainful employment
Absence of financial resources
The duration of the relationship has affected the ability of the lower-earning partner to earn
Married couples have the duty and obligation to support and maintain each other even after separation and divorce. This enables a lower-earning ex-partner to secure a normal standard level of living. So, how does spousal maintenance WA work? Read on to find out more.
Agreements About Spousal Maintenance WA
All couples have different views when it comes to giving financial support for their spouse, especially after separation or divorce. Hence, some couples may either agree or disagree about spousal support payments and opt for mediation and arbitration. Not only do these methods help in financial matters, but also with parenting matters as well. These methods are:
1. Mediation
Mediation allows disputed couples to reach an agreement amongst themselves with the aid of a mediator. A mediator is a third party who can guide parties to a resolution and facilitate the discussion. Generally, disputed couples usually use mediation if their issues haven't escalated yet. If both parties are successful in mediation and are able to identify who will pay maintenance, they may draft consent orders and submit them to court.
2. Arbitration
On the other hand, couples may use arbitration if their issue has escalated to a more complex issue. Arbitration is a more formal dispute resolution method compared to mediation. An arbitrator listens to facts and renders an arbitral award.This award has the same legal enforceability as a court order. Family lawyers may act as mediators and arbitrators when going through spousal maintenance WA.
Although both of these methods are used to avoid court procedures, there is another way for couples to avoid further legal proceedings. A binding financial agreement (BFA) is an option for couples to avoid legal proceedings. This agreement allows couples to make financial agreements (like spousal support/maintenance) even before they separate or divorce.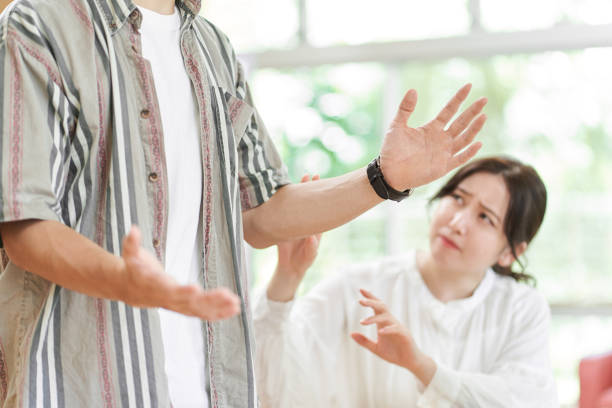 Disagreements About Spousal Maintenance WA
Some couples may face further disagreements about spousal support and may wish to opt for legal proceedings instead. Hence, these couples may opt to apply to the court for a spousal maintenance order. However, the Family Court of Western Australia will need to see if it is appropriate to make a spousal maintenance order. Some of these considerations are:
Each partner's age and state of health
The income potential of both partners
Current income of the higher-earning party
Whether a partner has the care of a child who is under 18
If each partner is supporting another person or child
The eligibility of either partner to receive a pension, allowance, or benefit that is not means-tested
A reasonable standard of living for both parties
The extent to which receiving maintenance would enable a person to pursue training or education in order to earn a sufficient income
Indeed, there is no reliable online calculator that can help couples calculate spousal maintenance. Why? The factors mentioned above will ultimately determine the right amount of spousal maintenance needed. Hence, it's important to seek legal advice about spousal maintenance payments or proceedings.
De Facto Maintenance and the Family Court Act 1997
Not only do married couples go through spousal maintenance WA, but so do de facto couples. Couples in a de facto relationship live on a genuine domestic basis, have sexual relations, and are not legally married. Section 205ZC of the Family Court Act 1997 (WA) outlines the right of a de facto partner to spousal maintenance. Here are determining factors of a de facto relationship:
The presumed de facto couple has been together for at least 2 years
There is a child in the de facto relationship
The presumed de facto relationship was registered under a prescribed state or territory law
Each presumed de facto couple made significant contributions and not making an order (such as spousal maintenance orders) will cause serious injustice
Other order types, such as orders dealing with trusts, can be found in Section 75 of the Family Law Act 1975 for marriages. The Family Law Act has provisions, laws, and regulations that help judges determine how much spousal maintenance payable is needed during proceedings.
Applications for Spousal Maintenance
Which application form can couples use when they want to apply for spousal maintenance? In WA, couples may submit a Form 11 Application (consent orders) attached with affidavit evidence in order to proceed with spousal maintenance WA. Furthermore, couples will need a Form 13 Financial Statement which contains a table of the claimant's reasonable average weekly expenses.
What Information Will Family Lawyers Typically Ask For?
Separating or divorcing couples can always rely on JB Solicitors when going through spousal maintenance in WA. We have substantial and professional knowledge about financial matters in family law and help our clients in calculating spousal maintenance. Our family lawyers will need the following information from clients:
The client's last 3 tax returns
Evidence of any Centrelink benefits
The most recent child support assessment (if applicable)
A list of all reasonable weekly expenses
The client's reasonable expenses for the upcoming and previous three months. It's important to back these expenses with evidence such as utility bills, grocery receipts, and any other relevant evidence
A similar budget of the client's ex-spouse whenever possible
Any other family law matters
Who Will Pay Spousal Maintenance?
We understand that spousal maintenance WA can make ex-couples face disagreements about financial matters. Moreover, some partners may fail to comply with spousal maintenance payments. If this happens, the person receiving the payments may file a Form 2 Application in WA.
This form sets out orders sought, and an affidavit describing the instances of the payer's failure to comply with spousal maintenance obligations. Our team can help clients draft Form 2, Form 11 and Form 13 applications, whichever is needed in their financial matters. We also have mediation and arbitration services for couples who want a legally binding agreement without the involvement of the family court.
Contact us today to know how to deal with spousal maintenance in WA.