Trigger warning: This article on 'What evidence do you need for a DVO' may contain explicit language. It may trigger some readers, especially domestic and family violence victims. We only intend to provide information to help domestic violence victims and provide legal advice when needed. 
What evidence do you need for a DVO in Australia? Let's first define what a DVO is. A Domestic Violence Order (DVO) is an order that protects a victim of domestic violence. We can also refer to a DVO as an Apprehended Violence Order(AVO) and an Apprehended Domestic Violence Order (ADVO). These orders prevent perpetrators from:
Contacting or coming near the DV victim
Harassing or intimidating the DV victim
Damaging the property of the DV victim
Going near the vicinity of the DV victim's home, workplace, or school
To protect victims from further or future domestic violence, the Australian legal system provides Domestic Violence Orders (DVOs). You can click here if you want to apply for a DVO in NSW. In this article, we will answer the question 'What evidence do you need for a DVO?'. We will also tackle its relevance in family law matters and highlight useful tips.
Key Takeaways
A Domestic Violence Order (DVO) is a legal document that aims to protect victims of domestic violence.
To obtain a DVO in Australia, you need to provide substantial and credible evidence of domestic violence. Evidence can include witness statements, police reports, medical records, and photographs.
DVOs are relevant in family law matters, as they can affect child custody and property settlements.
Seeking legal advice is important when you want to know what evidence do you need for a DVO.
What Evidence Do You Need for a DVO: Types of Domestic Violence
Physical violence: An act of physical force that is used to hurt or injure another person. This can include hitting, kicking, punching, choking, or using a weapon. This is a not just a family law offence but a serious criminal offence.
Sexual violence: A sexual act that is committed without the consent of the other person. This can include rape, sexual assault, or unwanted touching.
Emotional abuse: Any behaviour that is used to control or manipulate another person emotionally. This can include name-calling, insults, threats, or isolation.
Financial abuse: Any behaviour that is used to control or manipulate another person financially. This can include taking away their money, refusing to give them money, or making them dependent on you financially.
Psychological abuse: A behaviour that is used to control or manipulate another person psychologically. This can include gaslighting, threats, intimidation, or humiliation.
The violence must have also happened in a relevant relationship like a family/domestic relationship (by blood) or an intimate personal relationship between both parties such as:
Spouses;
De facto couples;
Engaged couples;
Family relationships like relatives or siblings;
Note: If you were in an intimate personal relationship, a family relationship or an informal care relationship (unpaid) and you have been the victim of domestic violence, you are entitled to apply for a Domestic Violence Order
Read: What Constitutes Domestic Violence?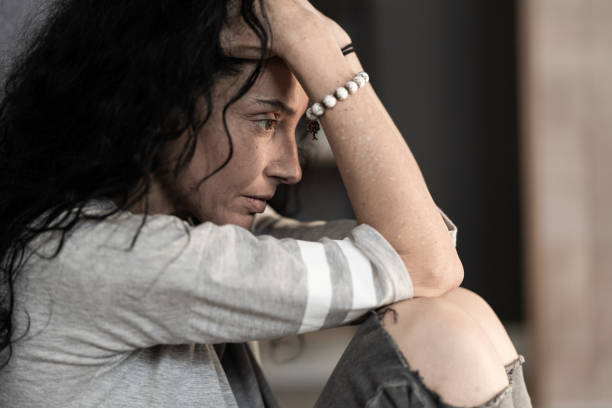 What Evidence Do You Need for a DVO in Australia?
1. Witness Statements
Witnesses can provide valuable evidence of the abuse that you have experienced. They can describe what they saw or heard, and also provide information about the impact of the abuse on you. It is important to get witness statements from people who are credible and who can be trusted to tell the truth. Trusted witnesses may include:
Close friends
Family members
Neighbours
Local police officers
Private investigators
Psychologists/Psychiatrists
Doctors
2. Police Reports
Police officer reports are valuable when talking about ''What evidence do you need for a DVO?". This is true especially if the police have been called to the scene of the violence on multiple occasions. The police reports will document the details of the incident, including the injuries that you sustained and the statements of the witnesses.
3. Medical Records
Medical records can provide evidence of the injuries that you have sustained as a result of the abuse. This can be important, as it can help to corroborate your claims of abuse. Medical records can also document the emotional and psychological impact of the abuse. Doctors, psychiatrists, and psychologists can provide medical records.
4. Photographs
Photographs can be a powerful way to document abuse when talking about "What evidence do you need for a DVO?". Additionally, photographs of injuries can be especially helpful, as they can provide concrete evidence of the abuse.
5. Other Evidence:
Other types of evidence that can be used to support a DVO application include:
Text messages;
Emails;
A journal with the specific dates, times, and locations of the abuse; or
Social media posts
These types of evidence may show the pattern of abuse and the impact that it has had on you. It is important to gather as much evidence as possible to support your DVO application. This will help the court to understand the seriousness of the abuse and to make a decision in your favour.
How Does a DVO Affect Family Law Matters?
DVOs are relevant in family law matters, as they can affect child custody matters. If there is a DVO in place, the court will take it into account when making decisions about child custody. The court will also consider the impact of domestic violence on the children and the victim. Let's use an example.
A court discovered that a DVO was present in divorce proceedings between Mary and Dominic. Dominic used to physically hit Mary in the early days of their relationship. Therefore, Mary lodged a DVO against Dominic. The court greatly considers this as a factor that decides the outcome of parenting arrangements for their child. Dominic may still see his child but with strict supervision only.
How Can I Prepare Myself Before Lodging a DVO?
We have now answered the question 'What evidence do you need for a DVO?'. However, what can a DV victim do before lodging a DVO? Here are some helpful tips:
1. Stay safe: Make sure you are safe before and during the application process. This could mean staying with a friend or family member or moving to a safe house if domestic violence occurred.
2. Be prepared to testify: If your case goes to court, you will need to be prepared to testify about the abuse you have experienced. This can be difficult, but it is important to tell your story during the set court date.
3. Have a support system: It is important to have a support system in place when you are applying for a DVO or experiencing domestic violence. This could include friends, family, or a therapist.
4. Get legal advice: Speak to a lawyer about your options and how to apply for a DVO. A lawyer can also help you gather evidence and represent you attend court proceedings. Lawyers can help DV victims get a temporary protection order.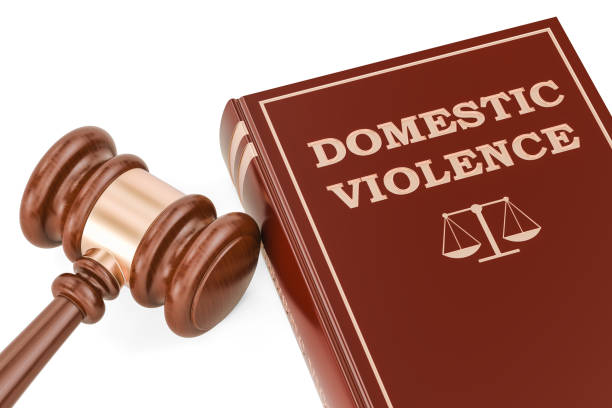 Where Can I Seek Legal Advice About a Domestic Violence or Protection Order?
JB Solicitors is a law firm that specialises in domestic violence law. We can help you understand your rights and options, and we can represent you in court if you experienced domestic violence. We understand that domestic violence is a difficult and sensitive issue. Therefore, our family lawyers are committed to providing you with the best possible legal representation and emotional support. 
Contact us if you have more questions aside from 'What evidence do you need for a DVO in Australia?'