Probation means the release of an offender from detention, subject to a period of good behavior under supervision. It is a sentencing option used by courts for different kinds of offenders, such as first-time offenders so they can be treated fairly. It involves the supervision of offenders along with rehabilitation programs, instead of sending them directly to prison.
Probation can also be an initial period where an employee's suitability is assessed at the start of an employment relationship. The employee's performance is usually assessed to see if they are eligible for further benefits. Probation periods typically last for three or six months to a year where an employee receives regular feedback from their employer.
It is typically a set period of time at the start of the employment relationship during which the new employee is exempt from certain contractual obligations. If the employee does not meet the company's standards, they may choose to end employment or extend the probation period depending on circumstances.
This article discusses probation and other relevant matters.
The Rationale for Probation
When an offender is found guilty of a crime, they may be given a community-based sentence instead of being sent directly to prison. This is usually done for first-time offenders, and it can offer a chance for criminals to show that their behaviour has changed for good. The sentence or probation usually comes with additional education, rehabilitation programs, employment and services designed to aid the offender.
Furthermore, this alternative:
helps an offender maintain normal social contacts with family and friends,
helps an offender fulfil social obligations such as employment,
allows an offender to take part in programs such as restorative justice, drug treatment, anger management, or community service,
avoids the negative impacts of imprisonment,
avoids additional cost, and
minimises the impact of a conviction on an offender and their family.
A probation period involves a different approach when punishing offenders, as offenders may have faced social disadvantages such as lack of family or financial aid. One unique aspect of this type of sentencing though is that the offender must give consent to be placed in a program. However, the alternative is prison.
The Probation and Parole Services (PPS) usually combines their services with programs to assist and rehabilitate offenders.
Applicable Legislation
The Crimes (Sentencing Procedure) Act 1999 applies when sentencing adults. The Children (Criminal Proceedings) Act 1987 applies for juvenile offenders (persons aged under 18 years). The Children's Court can set up the conditions for up to two years. The juvenile offender is supervised by the Youth Justice NSW.
The Process of Probation
In deciding whether probation is appropriate, the Court considers the circumstances of the offence and the characteristics of the offender. Thus, during sentencing, a judge can request for an initial assessment on the offender. This report evaluates the likelihood of committing the offence again. It also includes an assessment of the level of risk the offender poses to the community. Factors such as the offender's criminal history, education, employment, financial background, and family history will be considered.
Once the Court imposes an order, the offender gets assigned to probation officers who will monitor the offender's progress. A probation officer will work with the offender to analyse why the offence occurred. The officer will also help the offender work towards a law-abiding lifestyle. The officer will also consider the needs of the offence, the type of offence that was committed, and the offender's risk level, as previously mentioned.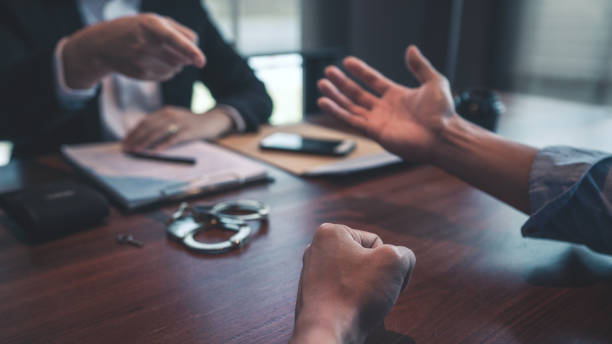 Different Kinds Of Probation Orders
A probation order is based on the needs of the community. The offender is released into the community, but there are certain restrictions that are imposed. Section 4A of the Crimes (Sentencing Procedure) Act 1999 provides that the Court can either impose in a person a:
a sentence of full-time detention, or
a supervised order.
A "supervised order" for adults can either be a:
Conditional Release Order,
Community Corrections Order, or
Intensive Correction Order.
It must be noted that an offender can be subject to more than one order at the same time. Furthermore, each of these orders require that the offender must not commit any offence and must appear in court if summoned.
Courts also have a wide discretion to attach other conditions to an order, such as:
supervision for a fixed term,
rehabilitation for substance abuse,
payment of compensation to a victim, or
restrictions on contacts and movement.
However, it must be noted that the court is not required to impose either of those sentencing options if the court is satisfied that a different sentencing option is more appropriate in the circumstances and gives reasons for reaching that view.
Furthermore, a community corrections officer has the power to suspend certain conditions, such as a non-association or place restriction condition, if they deem it appropriate.
Conditional Release Order
Under Section 9, if a court finds a person guilty of an offence, instead of imposing a jail sentence or fine, it can make a Conditional Release Order. Furthermore, in deciding whether an order is suitable, the sentencing court must consider:
the person's character, antecedents, age, health and mental condition;
whether the offence is trivial;
the extenuating circumstances of the offence;
any other matter the court thinks proper.
The Section also provides that:
a fine and a conditional release order cannot be imposed in relation to the offender in respect of the same offence, and
a conditional release order with a conviction may be made as an alternative to imposing a fine.
Community Corrections Order
Under Section 8, if a court convicts a person of an offence, instead of imposing a jail sentence, it can impose a Community Corrections Order. Furthermore, a community service work condition must not be imposed on a community correction order made in relation to an offender to whom the Children (Community Service Orders) Act 1987 applies.
Intensive Corrections Order
Under Section 7, if the court sentences a person to jail on one or more offences, it can impose an Intensive Corrections Order. Furthermore, if the court makes an intensive correction order directing that a sentence of imprisonment be served by way of intensive correction in the community, the court is not to set a non-parole period for the sentence. This section also does not apply to an offender who is under the age of 18 years.
Compliance with the Order
If an offender complies with an order, no further sentence will be imposed when the order expires. However, if a condition in the order is breached, the Court can order the offender to appear, then:
take no action,
modify conditions, or
revoke the order and resentence the offender.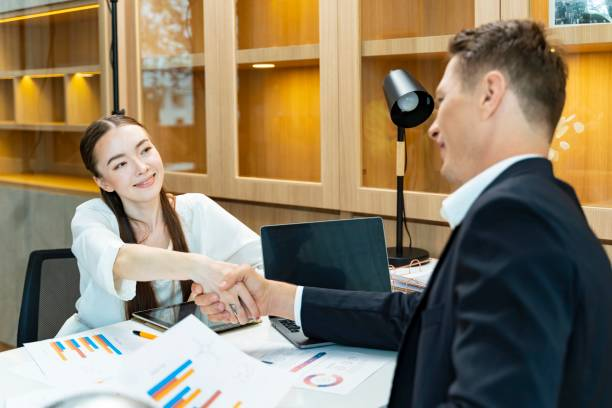 The Importance of Seeking Legal Advice
Not all offenders will be eligible for probation. The Court must determine that it is the better option than jail time. Thus, we highly advise you to seek legal advice.
JB Solicitors has a leading team of experienced lawyers in Criminal Law. We have dealt with numerous criminal law cases and can help with your situation. We offer legal advice and legal representation should the matter escalate to the Courts.
Do you have more queries? Contact us today.