What rights does a father have after divorce? This is a question that most fathers may think of when they are separating or have separated from their partner. Parental rights are equal in Australia, hence mothers and fathers will have 50% time with their children. This applies as long as it is in the child's best interests i.e. as long as the father doesn't:
Inflict physical or psychological harm to his children
Commit child abuse or neglect
Restrain other significant people in his child's life from spending substantial and significant time with him/her.
The Family Law Act 1975
These factors are all mentioned under Section 60CC of the Family Law Act 1975. This Act governs laws around family law matters. The Federal Circuit and Family Court of Australia ensures that the child's best interests are considered in all family law cases. Only after the courts make a case decision will a father know what rights does a father have. 
Equal Shared Parental Responsibility
From the start of a marriage, courts will presume both parents to have equal shared parental responsibility over their child. But, what is equal shared responsibility? This type of responsibility includes both parents making major decisions for their child such as school arrangements or decisions regarding major health issues. Here are some benefits of having equal shared responsibility:
1. Equality In Parenting Time
The allocation of time in parenting arrangements has traditionally favoured mothers over fathers. While this was the norm, family law courts and family lawyers have increasingly encouraged more equal shared parenting time schedules. Parenting roles are more likely to be equalised in each home when both parents have an agreement on parenting schedules.
Both parents must reach an agreement where spending time with their children won't compromise the other parent's duty to also care for the child. This can help foster stronger bonds between children and each of their parents which is a factor in the child's best interests.
2. Better Development For Minor Children
When talking about fathers rights after divorce, it's important to consider a child's development. Children should have the right to spend equal time with their parents since this helps children have a meaningful relationship as well as have:
Higher self-esteem with everything they do
Better emotional and behavioural development
More connections with other family members or extended family members
Sole Parental Responsibility
On the other hand, a parent having sole parental responsibility has the authority to make major life decisions for their child. This also excludes opinions from the other parent. Now, some fathers may also ask themselves "what rights does a father have if he has sole responsibility or sole custody?".
Fathers will have the say on major life decisions for their children. However, this doesn't include decisions like when the child will eat and sleep or how to dress up. For instance, a mother without sole responsibility can still have opinions on what the child should wear.
Biological fathers won't always have an automatic right in having equal parental responsibility. If the family court has found reasonable evidence of family violence, the court may issue a sole responsibility order to the other parent.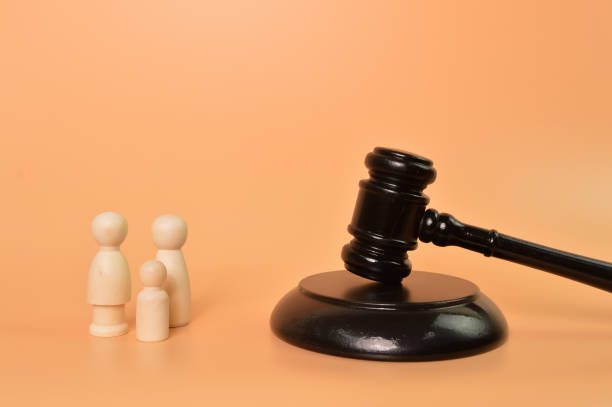 Parenting Orders and the Family Court
Parenting orders can address a variety of issues in family law matters. This may include who the child lives with, how they will communicate with one parent, and any other aspect of the child's welfare, care, and development. A parenting order can be made when the parents agree on the parenting plan they made for their child.
In this case, a consent order formalises that agreement (consent orders). Parenting orders can still be made if both the mother and the father fail to agree on court hearings or trials about their parenting plan. Moreover, people may also gain sole responsibility over their children through the issuance of a parenting order.
What Rights Does a Father Have To Win Child Custody
Fathers do have the right to win child custody or to get more time with their children. However, they must first prove that it's right for them to have sole parental responsibility rather than the other parent. But, how can fathers prove this? Here are some factors that can help fathers have more time with their children.
No Records of Physical or Psychological Harm to Children
Fathers should ensure that they have a clean record when they want to get sole responsibility over their children. If they have any history of domestic violence charged against them, this may affect their chances of getting sole responsibility over their child. Moreover, fathers should have a clean record regarding illicit drug use.
Made Primary Carer Contributions
A primary carer is a person that the child spends most of his/her time with. Fathers and mothers can be the primary carer when talking about fathers rights. Children will have the say on who their primary carer is, and not the parents. If fathers want to truly care for their children, they will go above and beyond in caring for them.
Financial Stability
Financial stability should benefit the earning parent and his/her child when talking about what father's rights. While it is great for parents to be financially independent, it's also their duty to have enough money to provide child support. Personal financial stability can help in staying stress-free and having the means to respond to financial risks.
Child support is a payment made in order to support minor children. Parents should also be able to have enough money to pay for their child's needs. Parents can't just stay financially stable on their own and not afford to pay for their child's tuition fees. Here are common payments that parents should cover:
School fees and other learning materials
Food
Shelter
Appropriate clothing for different types of weather
Medical bills
The child's extracurricular activities
Entertainment
Transportation
Toys for their emotional and psychological needs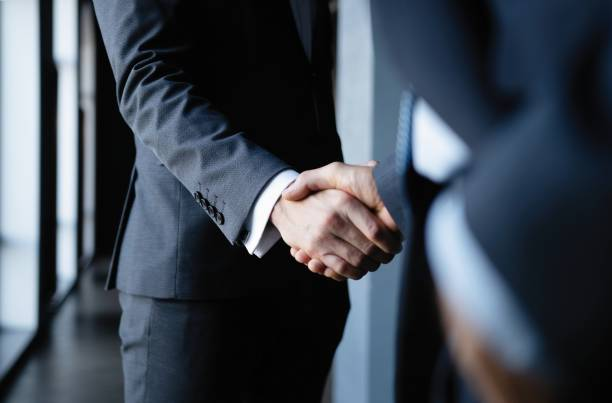 Father's Rights: Legal Advice From JB Solicitors
Because of old norms, fathers tend to lose to mothers in custody disputes in courts. However, this norm no longer exists since fathers are also capable of being primary carers and capable of having sole responsibility over their children. Fathers should also have access to legal experts who believe that they deserve to have time with their children.
At JB Solicitors, fathers will get the chance to defend themselves properly through proper legal advice. Our mediation services can also help fathers draft care arrangements that follow the child's best interests. This alternative dispute resolution can help mothers and fathers come to an amicable agreement. 
Contact our family-friendly team of solicitors today to know more about father's rights and how can a father win custody of his child.