Is there a Will register in NSW that people can use to locate Wills? Yes. Although there is no official public registry of Wills, there are a number of websites that help people locate a Will. Take note that people can only find Wills that went through probate which is the legal process of validating a Will. Looking for a Will register in NSW? Below are some trusted Will registries for locating Wills.
1. NSW Trustee and Guardian
The NSW Trustee & Guardian's Will Safe offers secure storage for important documents and other documents such as Wills. Using NSW Trustee and Guardian's online Deceased Will Enquiry form, they can search their database. If people find multiple Wills on the website of the NSW Trustee and Guardian, the most recent one overrides any previous Wills of the deceased person. 
2. NSW Supreme Court
According to the Probate and Administration Act 1898, people may apply to the Supreme Court of NSW for a copy of a Will as long as it went through probate. These people should also pay the fees associated with locating a Will.
3. The Australian Registry
The Australian Registry also offers services for registered members who want to locate Wills. This national online service is useful for administrators and executors who are in charge of closing out a deceased estate. Click here to use their public search feature.
Will Register NSW: Importance of Probate
Probate legalises a Will and enables the executor of a Will to transfer property and assets to intended beneficiaries. A Will becomes a public record or death notice online if it went through probate. There are several reasons why probate is important and why some institutions require probate.
For instance, let's suppose that a deceased saved his remaining finances in a bank.That same bank will require probate for them to release the deceased's finances since they don't release it that easily. Another instance is when the NSW Land Registry will require probate since the deceased's property is registered to them.
Another reason for probate is for beneficiaries or potential beneficiaries to contest or challenge the Will. Contesting a Will is where a beneficiary thinks the division of assets is unfairly distributed. While challenging a Will is where a person thinks that the Will is invalid or was made with undue influence.
A person can also challenge a Will if they think that the Will-maker did not have testamentary intentions or the testamentary capacity to write the Will. Hence, one cannot approach a Will register in NSW if the Will they are looking for didn't undergo probate. However, there are other options where a person can find a Will.
Where Else Can One Find Wills?
Finding an original Will in a Wills register NSW is difficult, time-consuming and stressful. Now, what if you can't locate the Will in registries? People can still find Wills even if they're not found in the mentioned registries. A deceased person alternatively keeps a copy of their Will at/with their:
Homes
Local banks
Financial advisors or accountants
Many people choose solicitors to draft and secure their original Will since they are knowledgeable in the field of Wills and estate planning. Lawyers are able to know the ins and outs of Wills and how to draft them in a way that adheres to state laws and regulations. They may also act as executors who are the people responsible for upholding the Will's wishes and handling the deceased's financial matters even if the Will-maker loses testamentary capacity.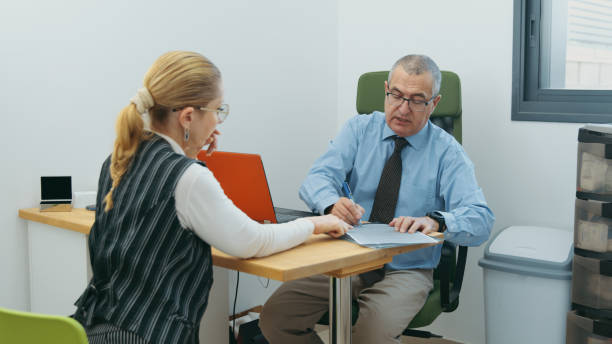 Will Register NSW: The Roles of an Executor
An executor is a person who assumes the role of the deceased and is in charge of the estate's administration. The executor's responsibilities vary depending on the type of estate. However, the following duties are frequently associated with:
The process of collecting and assembling real and personal estates in order to effectively administer the estate in accordance with applicable legislation;
Notifying all interested parties, including beneficiaries of a Will;
Incorporating a sealed exhibit into the Supreme Court's record containing a complete list of all inventory held within the estate;
Preparing and submitting to the Supreme Court an estimate of the total costs of estate administration;
Submitting the appropriate Grant of Probate and Letters of Administration to the Supreme Court;
Submitting to the Supreme Court the necessary Grant of Probate and Letters of Administration
Completing the decedent's income tax returns; and
Taking the necessary steps to divide the estate in accordance with the deceased's Will
What Does The Succession Act 2006 Say About Who Is Eligible to Find a Will?
When talking about a Will register NSW, it's important to note who is eligible to receive a copy of a Will according to the Succession Act 2006. Generally, an executor appointed in a Will is the person who holds a deceased's Will. Section 54 of the Succession Act states that anyone in possession of the Will, like the executor, must provide copies of the Will to the following people upon request:
Anyone named in the Will
A person or beneficiary named in a previous Will
The deceased's spouse or child
The deceased's parent
Anyone who would have been entitled to a share of the deceased's estate if he or she died without a Will (dying intestate)
Anyone who may have a claim against the deceased's estate
Any person who was entrusted with the management of the deceased person's estate prior to the Will-maker's death under the NSW Trustee and Guardian Act 2009.
An attorney acting under the deceased person's enduring power of attorney
Any other person named in the NSW succession regulations
Frequently Asked Questions
Q: Do executors have a legal obligation to notify beneficiaries that they can receive a copy of a Will?

A: Yes. Beneficiaries shouldn't go through the stressful process of going to a Will register NSW just to obtain a copy of a Will. Moreover, beneficiaries have the legal right to know whether or not they are named in a Will or trust.

Q: How much time does an executor have to distribute the Will's assets and property?
A: The executor has a year from the date of the decedent's death to distribute the decedent's assets. However, if the executor is delaying the process for valid reasons, the process may take longer than expected.
Q: Is it legal for an executor to withhold money from a beneficiary?
A: Executors are legally obligated to carry out the deceased's final wishes in his/her Will. This includes distributing the estate to the beneficiaries in accordance with the Will. If the estate is insolvent, or if debts or taxes are owed, executors must settle these before the estate's division among beneficiaries.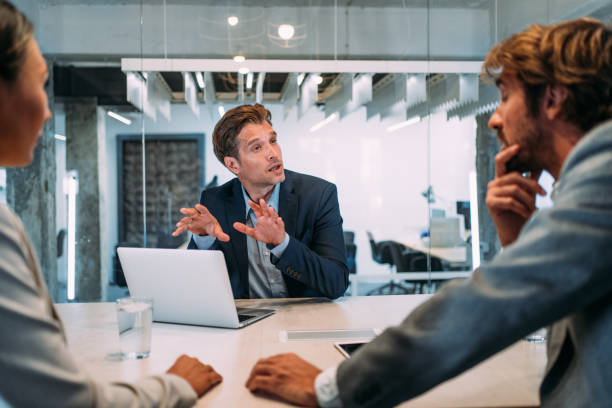 JB Solicitors' Wills and Estate Planning Lawyers
Not only do our lawyers specialise in drafting legal Wills, but we can also aid in locating a Will in a Will register NSW. We can also aid in the process of obtaining probate for a Will, so executors can have an easier time distributing the deceased's assets and properties. JB Solicitors also have mediation services should disputes arise among family members and beneficiaries. 
Contact our family-friendly team of solicitors today.