What is a Working With Children Check NSW (WWCC)? A WWCC is a screening process that assesses the suitability of people who work or volunteer in child-related work. The check is designed to protect children from harm by identifying people who may pose a risk to their safety. This check is mandatory for a reasonable person who works or volunteers in child-related work in NSW, including:
Teachers and other school staff who specialise in a formal mentoring program and early education for children
Childcare and child development workers
People who are on a clinical placement in a hospital or other health service
Sports coaches and trainers
Youth workers
Volunteers who work with children, such as those involved in scouts, girl guides, or religious groups
Self-employed people who work with children, such as nannies and tutors
Working with children is a rewarding experience, but it comes with significant responsibilities. To ensure the safety and well-being of children in NSW, the government has introduced the Working with Children Check NSW.
Key Takeaways
A Working with Children Check (WWCC) is required for people in New South Wales (NSW) who work or volunteer in child-related work.
The check is valid for five years and must be verified by employers and organisations. The NSW Office of the Children's Guardian has produced a Self-Assessment tool to help determine how closely your organisation fits with the Child Safety Standards.
The Office of the Children's Guardian is responsible for administering the check.
Parents can verify the details of a worker's WWCC by completing the verify form on the Office of the Children's Guardian website.
The Working With Children Check NSW is an essential requirement in family law matters involving children.
Protection for Children in Family Law Matters
As mentioned, a WWCC is a screening mechanism that is designed to protect children from abuse and neglect. Australia's family laws always give priority to the child's best interests. This means that the court must always make decisions that are in the best interests of the child. This is the case even if this means going against the wishes of either parent.
The court will consider a number of factors when determining the child's best interests, including the child's:
Physical and emotional needs
Relationship with each parent
Wishes and preferences (if the child is old enough and mature enough to express them)
Cultural and religious background
Risk to exposure on family violence or abuse
This is why a Working With Children Check NSW is important. The WWCC helps to protect children by:
Reducing the risk of direct contact between children and individuals who pose a risk of harm.
Providing parents and carers with peace of mind knowing that the people who work with their children have been screened and cleared.
Promoting a culture of child safety in NSW.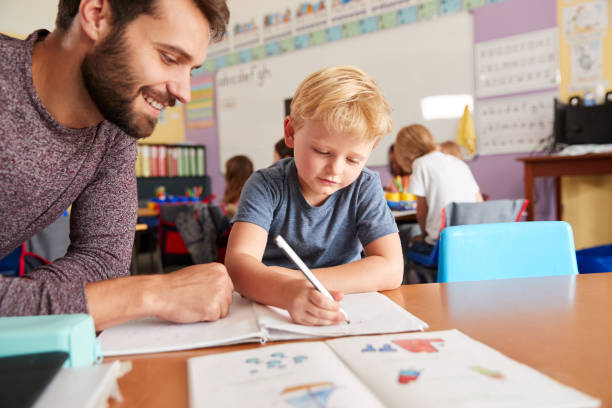 Applying for a Working With Children Check NSW
Eligibility
You must be at least 18 years old.
Your role must involve direct physical or face-to-face contact with children.
What you need
Your personal details, including your date and place of birth.
Four current and original proof of identity (POI) documents, including:

One commencement of identity document.
One primary use in the community document.
Two secondary use in the community documents.
At least one of your documents must contain your signature and photo.
How to apply?
Go to the Office of the Children's Guardian website and fill out this form.
After completing the online form, make sure that the name you enter matches your identity documents exactly.
Visit a service center to present your original identity documents and (if applicable) pay the fee of AUD $80.
Once you have provided your identity documents at the service center, the National Police Criminal History check will begin. This process can take up to 4 weeks.
Any paid worker, working with children under 18 must apply for a Paid Working with Children Check. Their WWC Number must also end in 'E' for employed. Paid means any form of remuneration such as in cash, in kind, honorariums, allowances, gift vouchers, reduced player fees and any other form of payment.
Working With Children Check NSW: Verification
All organisations and sole traders who employ people to provide services to children or young people are considered employers. If you're an employer of WWCC workers or volunteers you're required by law to verify the details of your WWCC holders. Employers must verify a new worker or volunteer's application (APP) number, (except in the education sector), again when:
They receive their clearance number; and
They renew their WWCC after 5 years.
You also need to keep records for each worker, including:
Their full name and date of birth
Their WWCC number
The date of their verification
The verification outcome
Their expiry date of their Working With Children Check NSW
Whether they are paid or voluntary.
People in charge of verifying WWCC numbers must make sure their own WWCC (if required) is verified online by an appropriate person in the organisation. Employers cannot self-verify their WWCC. Employers may log in at the Employer Portal to verify WWCCs.
WWCC Applicants Outside NSW
You cannot apply for a Working With Children Check NSW if you're outside NSW. To do so, you must got to a Service NSW Centre to verify your identity and pay the applicable fee. You do not need a WWCC NSW if you do not live or work with children in NSW.
Unless you are an authorised carer or adult household member, you do not need a WWCC NSW, if you do not live or work with children in NSW. No matter where they reside, authorised carers and the members of their household are required to have a NSW WWCC clearance. This is the case if a NSW Children's Court order governs the child's placement.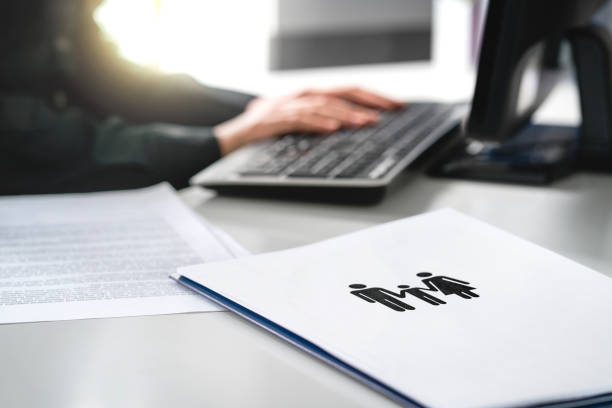 The Importance of Seeking Legal Advice
Getting a WWCC in NSW is an important step for anyone who wants to work with children. However, the application process can be complex and there are a number of factors to consider, such as your criminal history and any previous child protection concerns.
Seeking legal advice from JB Solicitors can help you to understand the WWCC application process and your eligibility for a WWCC. Our family lawyers can also assist you with any challenges you may face during the application process, such as lodging identity documents or issues with child protection investigation matters.
At JB Solicitors, we understand the importance of protecting children. Our team is committed to helping our clients get the WWCC they need to work with children safely and responsibly. Do you have any questions about the WWCC application process or your eligibility for a WWCC?
Contact us today.