The best defamation lawyers Sydney uphold the truth in a defamation lawsuit. But what is defamation? Is it extremely complex? A defamation act, whether libel or slander, involves a false statement that destroys or damages a person's reputation. Libel is a defamation method that is expressed through:
Print;
Written documents;
Signs;
Effigies; or
Any communication embodied in physical form. 
On the other hand, slander is a defamatory statement that is oral. The best defamation lawyers in Sydney ensure the protection of victims of defamation in court proceedings. People might have heard about the defamation case of Johnny Depp. Depp sued Amber for defamation and proceeded to win his case after a six-week trial.
Defamation laws are a matter for state and territory courts in Australia rather than being a matter of federal laws. However, the Defamation Act 2005, protects people and small enterprises from harm to their reputations or personas. This article will talk about the best defamation lawyers in Sydney.
What Are Defamation Claims in Defamation Law?
Under defamation law, parties assume everyone is of good character. Therefore, parties consider most negative statements against someone as defamatory unless proven otherwise. This implies a strong possibility that anyone who makes a defamation claim about someone personally or professionally is doing so intentionally.
However, the facts will determine whether a specific statement qualifies as defamation. In defamation law, even intent plays a role to determine if someone meant to harm a person's reputation or character. However, a defamation lawyer protects clients regardless of whether someone caused the defamatory damage accidentally or on purpose. 
Other Factors To Consider
1. Publication
When is a statement only considered a publication? Only someone other than the person making the remark and the subject of the statement needs to see, hear, or read it. It is not necessary for a person to deliver the defamatory material formally in print. This means that, defamatory comments are regarded as "published" if it is overheard in a conversation, seen written on a door, or heard over the television.
Moreover, publication of accusatory statements in newspaper is also a common. In such instances, relevant professionals have the duty to offer pre publication advice to check for any potential legal implications.
2. Falsity
A demonstrably false statement qualifies as slander. Clients cannot sue for a defamation claim simply because someone called attention to a scandalous act he/she did that damaged her reputation. Even though it is detrimental, a genuine comment cannot be "defamation." Personal opinions are also not slander because they are subjective and do not claim to be entirely accurate.
3. Negligence and malicious intent
A person must have made a statement knowing it is false in order to consider it defamatory. Clients who sue for defamation must demonstrate that the defendant (the one making defamatory accusations) knew or should have known that the statement he/she made was false before making it but chose to do so anyway.
4. Damages
A plaintiff together with his/her defamation lawyer must demonstrate that the statement's perception of his/her character actually resulted in personal damages like:
Being fired from his/her job due to defamation
Causing marital and/or family issues due to defamation
Causing reputational damage due to defamation
Caused mental health problems and social withdrawal due to defamation
If all these factors are present, the plaintiff may launch a defamation claim with the help of a defamation lawyer.
Injurious Falsehood
When someone makes a misleading statement regarding the products or services of another individual, it is considered an injurious falsehood. An individual must encourage others to refrain from using the products or services of another individual in order for an injurious untruth claim to succeed.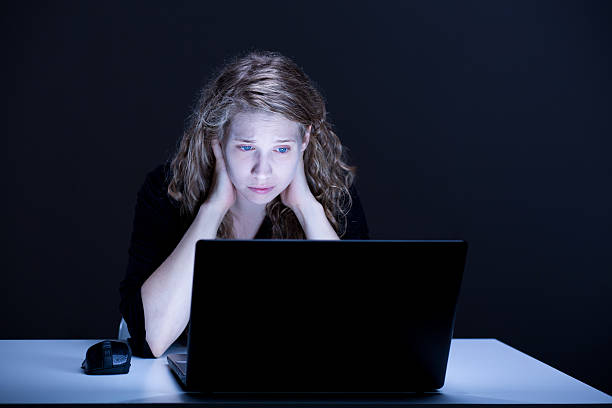 Best Defamation Lawyer in Sydney: What to Look Out For?
People will want to hire the best defamation lawyer in Sydney who has expertise in handling defamation law. Defamation cases often involve other legal issues, including copyright, cyberbullying, stalking, extortion, and any other form of defamatory material. The best defamation lawyers in Sydney can identify these intersections and:
Identify legal issues and craft legal strategies
Conduct legal research
Negotiate with the opposing party
Sue the offender and legal documents like initial complaints and responses to the defendant's papers
Defend their client in court
Defamation Case Example
In the defamation case of Petrov v Do (2012), Petrov was able to claim legal costs from a publication in a Macedonian newspaper. Petrov successfully sued Most Do and Peco Ivanovski, the company that published Utrinski Vesnik. Neither of the defendants appeared in court, so a default judgement was used in the court action.
Petrov's Reputation
Petrov had dedicated his time to helping members of a community in a Macedonian region. These members were those with poor (or no) English language abilities. During a five-week special trip from Macedonia, he served as an interpreter for the Bishop of the Macedonian Church.
Hence, Petrov was well-liked, respected, and renowned. Petrov also nursed Trena Ivanovska who was in poor health and was somewhat neglected, malnourished, and emaciated. Mr Petrov also provided assistance for Ivanovska like:
Shopping
Cleaning
Gardening
Transportation for medical appointments
Companionship
Buying meals for her
Set up trips so she can see her relatives in Macedonia
Unfortunately, Ivanovska died in 2008 and Most Do published an article that contained defamatory content. Members of the Macedonian community in Illawarra regularly read the newspaper because it is sold in at least one newsstand. Petrov was unaware of Ivanovska's two sons visiting or helping her in any way, despite the fact that they lived close by.
The Defamatory Article That Led To Petrov's Reputational Damage
The article headline translated into English read: "Deceased Lady from Bitola has not been Buried for Two Weeks due to Property Quarrels". The article stated that it is impossible to provide a burial for the 86-year-old Australian waitress Trena Ivanovska from Bitola. This is because Ivanovska's body is now at a chapel because of a dispute over who should inherit her property between her children and Petrov. Ivanovska also had:
A house worth $400,00 
$300,000 in savings in local banks from her husband's settlement for a work-related injury
An Australian pension of $1,200 per month
The deceased's youngest son blames the next-door neighbour (Petrov) who looked after his deceased mother so he could steal all of Ivanovska's savings. The son also claims that Petrov wants to return the remains of his mother abroad so Petrov can inherit the property.
Furthermore, the son also claimed that Petrov threatened to beat his mother unless the mother presented Petrov as his son to the banks. The family of Petrov affirms that they looked after the deceased for humane reasons rather than for financial gains. 
Petrov's Defamation Claims
Petrov claims that the article provided defamation claims about him as it accused him of:
Stealing all of Ivanovska's savings
Wanting to return the remains in order to inherit Ivanovska's property
Threatening to assault Ivanovska unless she agreed to participate in a fraudulent scheme that involved presenting Petrov as her son. 
Making Ivanovska sign documents that will transfer all of her savings and money to him
Stealing money that the son was entitled to receive
Being a thief
Exploiting elderly women for financial gain
The Judge's Decision
The article affected Petrov and his reputation both immediately and permanently. Others made remarks about his wife and acquaintances. Sadly, Petrov withdrew and exhibited social withdrawal symptoms, and has been taking medicine for his depression for four years.
This also resulted in dividing the community where some were unconvinced about the allegations while some were curious and suspicious. The judge then decided that the article damaged his reputation to the point that it affected his wealth and well-being. Mr Petrov received $324,000 in damages.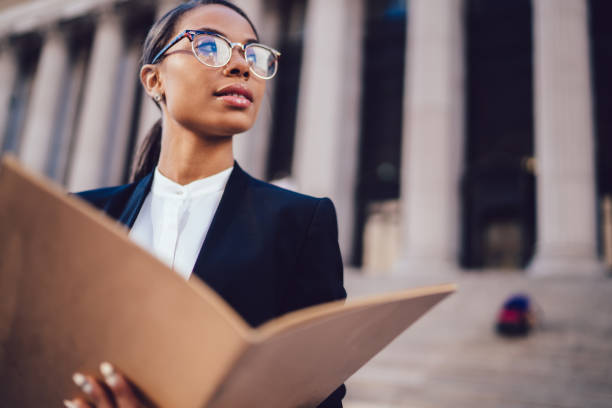 JB Solicitors' Family Law and Defamation Attorneys
In the case example mentioned above, the defendants did not appear at the hearing, resulting in a default judgement. However, this is not always the case in defamation law matters. What if defendants show up at hearings and the defamed party has no defamation lawyer to represent them? Can someone provide advice for accused clients in a defamation case?
People who face defamatory statements from another person may find it very difficult to deal with it. Saving time and money are arguably the two advantages of working with a law firm. Having the best defamation lawyer in Sydney throughout the process will save people a lot of time.
At JB Solicitors, resolving disputes will cost only a fixed fee for defamed clients with our litigation services. Our experienced defamation lawyers have the accreditations, awards, and experience to provide clients with the best legal advice they can have on defamation cases. We also offer family law, property law, and criminal law services. Moreover, we have various blogs on other topics like consumer law, commercial litigation and employment law. Check all our blogs here.
Contact the best defamation lawyers in Sydney today.