Are you looking for the best divorce lawyer in 2023? Divorce lawyers are legal professionals that handle complex and emotionally challenging divorce proceedings. As such, it's important to have the right legal representation to guide you through every step of the process. A skilled lawyer can provide invaluable legal advice and support so they can help with various divorce matters such as:
Property settlement: Property settlement is the legal process of dividing a couple's assets, property, and finances, equally.
Child custody: This process helps determine which parent is eligible for taking care of the child after a divorce. Although, family courts uphold equal shared parental responsibility in most cases. This type of responsibility allows both divorced or separated parents to make major decisions for their children. Click here to know how to get sole parental responsibility.
Spousal maintenance: This type of financial support is for lower-earning ex-partners who may be facing financial problems after a divorce. The higher-earning partner generally provides spousal maintenance.
Domestic violence: Domestic violence is a serious issue that can have devastating consequences for victims and their families. In fact, many divorce lawyers have experience representing clients in domestic violence cases that occurred because of divorce. Lawyers generally help domestic violence victims get an apprehended domestic violence order (ADVO). 
When choosing a divorce lawyer, it's important to consider their experience, qualifications, and reputation. Look for a lawyer who has a track record of success in divorce cases, and who is familiar with the local court system and judges. This article will highlight the important qualities of the best divorce lawyer in 2023 and why they are important in the divorce process.
What Is Divorce?
Divorce is the process of legally ending a marriage. Did you know that divorce under the Family Law Act 1975 operates on a no-fault basis? This means that the only ground is that the marriage has irretrievably broken down.
Divorcing couples must prove that their relationship has broken down and demonstrate a separation period of 12 months. To prove the marriage, Australian couples should provide the original or certified copy of the marriage certificate. If the parties are married overseas, they must provide:
The original or certified copy of the marriage certificate or entry or record of the marriage from the foreign country;
An affidavit that translates the marriage certificate or any necessary documents if they are not in English.
Note: Unlike marriage, those in a de facto relationship don't need a divorce application. This is because when their relationship breaks down, they don't need to apply for divorce.
The Role of Divorce Lawyers
Experienced divorce lawyers specialise in a variety of legal areas related to divorce, including property division, child custody, alimony, and more. A divorce lawyer's primary role is to help clients navigate the legal process of divorce and ensure that their rights and interests are protected. This can involve a wide range of tasks, such as:
Gathering and reviewing financial documents to determine the value of assets and debts
Negotiating the terms of the divorce settlement, including property division, child custody, and spousal support
Representing clients in court proceedings related to divorce, such as hearings and trials in the Federal Circuit and Family Court of Australia (FCFCOA). This court hears cases related to family and divorce law, child custody, property settlements, and spousal support.
Drafting and reviewing legal documents, such as prenuptial agreements, binding financial agreements, divorce papers, settlement agreements, and a divorce order
In addition to their legal expertise, the best divorce lawyer in 2023 can also provide emotional support and guidance to clients who are going through a difficult and stressful time. They can help clients understand their options, and make informed decisions about their future. By doing this, they can minimise the emotional impact of the divorce process on the concerned party or parties.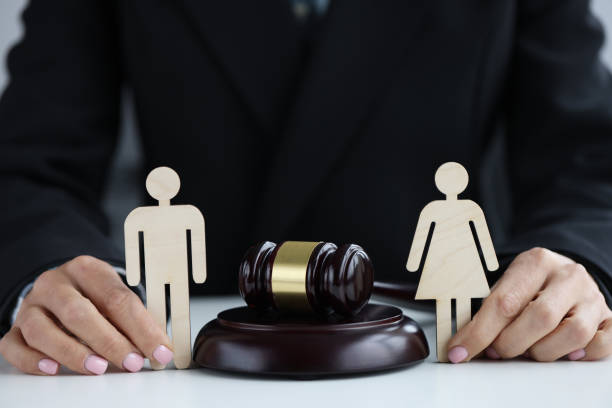 Qualities to Look For in a Divorce Lawyer 2023
When choosing the best divorce lawyer in 2023, it's important to consider a variety of factors to ensure that you find the right lawyer for your needs. Here are some key qualities to look for in a divorce lawyer:
Experience: Look for a lawyer who has experience handling divorce cases similar to yours. This can include cases involving complex financial issues, high-conflict custody disputes, or other challenging legal issues. Most lawyers also have awards and reviews to prove their experience and results throughout their careers.
Knowledge: A good divorce lawyer should have a strong understanding of family law and the local court system. They should be familiar with the laws and regulations related to divorce like the Family Law Act 1975. Additionally, they should also know the local judges and federal circuit court procedures in their client's respective state or territory.
Communication: The best divorce lawyer in 2023 will be an effective communicator who can explain complex legal issues and jargon clearly. They should be responsive to your questions and concerns and keep you informed throughout the legal process.
Strategy: A good divorce lawyer should have a clear strategy for achieving your goals in the divorce process. They should be able to explain their approach and provide you with a realistic assessment of your options and chances of success.
Empathy: Divorce can be a difficult and emotional process, and a good divorce lawyer should be empathetic to your situation. They should understand the emotional impact of divorce and provide you with the support and guidance you need to make informed decisions.
Benefits of Hiring a Divorce Lawyer
There are many benefits to hiring a divorce lawyer in 2023 to represent you in your divorce case. Here are some of the key advantages:
Legal expertise: Divorce lawyers have a deep understanding of family law and the legal process of divorce. They can provide you with valuable advice and guidance to help you navigate the legal challenges of your case.
Objectivity: Divorce can be an emotional and stressful process, and having a lawyer on your side can help you maintain an objective perspective. A divorce lawyer in 2023 can help you make informed decisions based on the facts of your case, rather than being driven by emotions.
Reduced stress: The divorce process can be overwhelming and stressful, especially if you are trying to handle it on your own. Having an experienced divorce lawyer on your side can reduce your stress level as they handle the legal aspects of your case and allow you to focus on your emotional and personal needs.
Better outcomes: Hiring a divorce lawyer can increase your chances of achieving a positive outcome in your case. Your lawyer can help you negotiate.
Less costly procedures: A divorce lawyer can help with less costly divorce procedures with the help of mediation.
Divorce Lawyer 2023: What Is Mediation?
Mediation usually involves a neutral third party (usually a family lawyer) to help disputed couples negotiate a settlement. This process can be less costly and time-consuming than traditional litigation. It can be particularly effective in resolving disputes related to child custody and property division.
The mediator helps the parties to identify their interests and concerns and assists them in reaching a mutually acceptable agreement. Mediation is often used as an alternative to litigation, as it can be a less expensive and less adversarial way of resolving disputes. Moreover, it is less formal compared to family court procedures. This way, parties can express their concerns and suggestions more comfortably.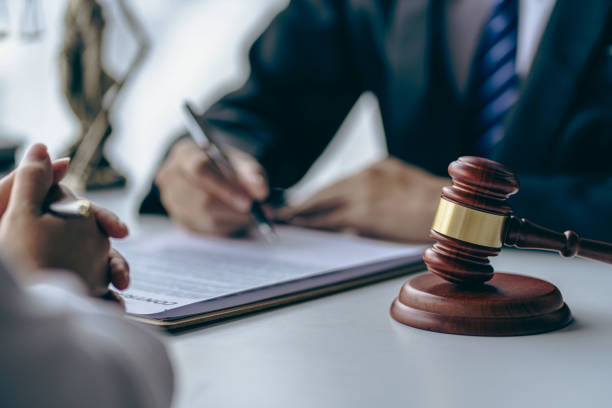 Obtain Legal Advice From Our Expert Family Lawyers Today
Divorce can be a very challenging and emotionally difficult process to face alone. The end of a marriage can bring a range of complex and overwhelming emotions, such as grief, anger, fear, and sadness. Additionally, the legal process of divorce can be complex and confusing, particularly for those who have little experience with the legal system.
We at JB Solicitors are a top-rated law firm with experienced and knowledgeable divorce lawyers. Our team is dedicated to helping clients achieve the best outcome for their divorce proceedings. We have affordable mediation and arbitration services for disputed couples who want a fair and effective resolution to their family law matters. Are you looking for Perth divorce lawyers, Victoria divorce lawyers or divorce lawyer near your area in Sydney?
Contact the best divorce lawyer in 2023 today for all your legal matters.