Some couples in Australia may want to know how to file divorce papers and serve them to their ex-partners. Divorce is the legal process of ending a marriage while separation is the process of ending de facto relationships. People in a de facto relationship live together on a genuine domestic basis but are not legally married. To be eligible for a divorce in Australia, the following criteria must be met:
The marriage must have broken down irretrievably. This means that there is no chance of reconciliation between the divorcing couples.
The marriage lasted at least two years. 
One of the parties must have been an Australian resident for at least 12 months immediately prior to the date of filing the divorce application.
The parties must have been separated for a continuous period of at least 12 months before the divorce application is made. Parties who separate must also prove that they have lived apart from each other from the separation date. 
According to the Family Law Act 1975, the Federal Circuit and Family Court of Australia have the jurisdiction to draft a divorce order. Australia has a "no-fault" divorce system, which means that the only reason for divorce is an "irretrievable breakdown" of the marriage. This also implies that there is no realistic chance of reconciliation between the divorcing/separating couple. Read on to know more about divorce papers.
Married Couples Vs De Facto Partners
Let's first differentiate married couples from de facto partners. Marriage is a legally recognised union between two people that is formalised by a ceremony and a legal document. Marriage confers certain legal rights and responsibilities on the parties, such as the:
Right to make medical decisions for each other
Right to access each other's inheritance
Obligation to support each other financially even after divorce (spousal maintenance).
Read: What Is Spousal Maintenance?
As mentioned, de facto partners are not legally married but are living together. De facto relationships can be between same-sex or opposite-sex partners and do not require a formal ceremony or legal document. But do de facto partners also have similar rights as married couples? Yes. De facto partners have many of the same rights and responsibilities as married couples, including the:
Right to property and financial settlements upon separation
Obligation to support others financially during and after the relationship. 
Read: De Facto Financial Agreements
Divorce Papers: Sole or Joint Application
One party is only required to submit a sole application for a divorce. This is typically the case if the other party does not agree in getting a divorce or is not aware of the divorce. A sole application is also used if the applicant cannot locate the other party. Sole applicants usually have to serve the application along with other divorce papers. The responding party can only reject a sole application if:
He/she has not been separated from the applicant for at least 12 months
The court that received the sole application does not have jurisdiction to grant the divorce
A joint application for divorce, on the other hand, is made by both parties to the marriage. In this case, both parties agree to the divorce and agree to the terms of the divorce. This includes grounds for property, finances, and children. Joint applications are usually simpler, faster, and less expensive than sole applications.
This is because couples who file a joint divorce application do not need to go through lengthy court hearing. No matter which filing method couples choose, there is the same filing fee to apply for a divorce. This fee is currently $990, although couples may be eligible for a reduced fee in some circumstances involving financial hardship. Couples may pay the filing fee in the Commonwealth Courts Portal.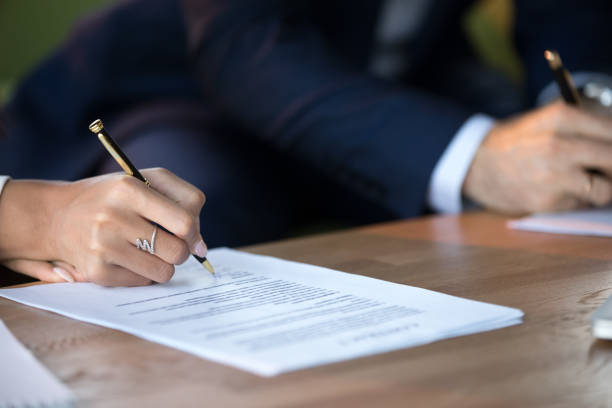 Other Divorce Papers and Court Documents Needed
1. Marriage Certificate
Marriage certificates are legal documents that serve as proof of marriage. It is issued by the government and serves as official recognition of the union between two people. This document can be used for a variety of purposes such as applying for a passport, name changes, accessing government benefits, and/or divorce. The marriage certificate typically contains the:
Names of the parties to the marriage
Date of the marriage
Place of the marriage; and
Signature of the authorised marriage celebrant.
What if divorce applicants do not have/lost their copy of a marriage certificate? If this is the case, they may obtain a copy from the necessary registry in the state or territory where the marriage occurred. For example, applicants living in New South Wales can apply to the NSW Registry of Births, Deaths, and Marriages. Applicants married abroad can obtain a copy of the marriage certificate and any other relevant divorce papers from the authorities in the relevant country.
2. Birth Certificate or Adoption Certificate of Minor Children
Minor children are a huge factor during divorce proceedings. Why? Divorcing parents are expected to have parenting arrangements for their children made before they divorce. If this is not the case, the Federal Circuit Court will have to commence court proceedings to make provisions for parenting arrangements. Regardless of having parenting arrangements or not, divorcing parents will have to provide:
Birth certificates for legitimate/biological children
Adoption certificates for adopted children
Surrogacy certificates for children born under surrogacy arrangements
Read: Adoption, Surrogacy, and the Law
3. Counselling Certificate
Did you know that couples who have been married for less than two years can still get a divorce? Applicants who did not meet the two-year marriage requirement can get a marriage counselling certificate from a marriage counsellor. This certificate is proof that despite therapy and counselling sessions, married couples are unable to reconcile.
4. Domestic Violence Report
Domestic violence reports can also be used as additional divorce papers during divorce proceedings. Both partners and children are susceptible to this type of crime. In some circumstances, family courts may waive the requirement of a counselling certificate if there is evidence or risk of family violence. 
Victims of family violence may ask for help from their local authorities in getting a domestic violence report. Additionally, victims of domestic violence may also get an apprehended violence order (ADVO). This order restricts the apprehender from going near their victim.
5. Affidavit if Separated Under One Roof
Some divorcing couples may also separate but still remain under one roof due to personal reasons. If this is the case they may need to provide an affidavit if they have been separated under one roof. In this example of required divorce papers, couples will need to provide that they have established boundaries. The couple who separated under one roof may include in their affidavit that they have stopped:
Going to social activities together
Sleeping together and doing sexual acts
Completing chores for another
Sharing bank accounts
Establishing that they are a couple to friends and families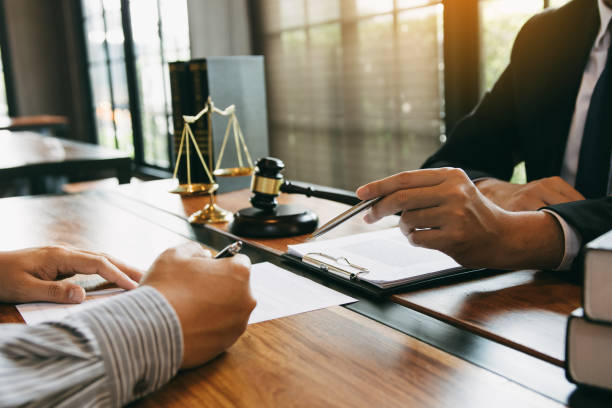 Importance of Seeking Legal Advice
Divorce is quite stressful and complex especially if couples don't know the right divorce papers to file. Hence, we have written this article in order to guide couples who want to submit the necessary family court documents when applying for a divorce. However, it's still important to seek legal advice since divorce can still involve disputes regarding:
Spousal maintenance
Domestic violence
Parenting arrangements and child custody
JB Solicitors is a family law firm that can aid with divorce matters that have gone out of hand. Our team of family lawyers can provide professional legal advice for couples who are in dispute about family law matters. We can also provide mediation and arbitration services if disputed couples want amicable arrangements for their children, property, and maintenance. 
Contact us today if you need help arranging divorce papers.