What is prenup meaning under Australian family laws? A prenup ("prenuptial agreements" or "premarital agreements") is a legally binding financial agreement between two people who wish to get married, or are in de facto relationships. Parties can enter into this before or during a marriage or de facto relationship.
A premarital agreement may also contain the rights of a surviving spouse to claim an elective share of the estate of the deceased spouse. The Family Law Act 1975 governs the rules pertaining to prenup, including the prenup meaning and other matters related to it.
The Prenup Meaning Under the Law
In Australia, prenups are legally known as Binding Financial Agreements (BFAs). They are drafted at the beginning of a relationship to set out how assets will be divided should a couple decide to end the relationship.
Sections 90B-90KA of the Family Law Act 1975 deal with financial agreements for parties that are married. Sections 90UA-090UN apply to de facto couples, including same-sex couples.
A prenup states what assets and debts each person brings into the relationship and how to separate property in the event the relationship breaks down (either by separation, annulment, or divorce, as the case may be).
Prenup Meaning and What a Prenuptial Agreement Covers
Generally, a prenuptial agreement covers the division of a couple's finances and marital property in the event of a relationship breakdown.
A prenup can protect cash, real estate, superannuation, investments, businesses, inheritances and pension entitlements, as well as outline any obligation to finalise debts and liabilities of the relationship.
A prenuptial agreement also includes provisions for spousal maintenance, or spousal support. It also considers all future aspects such as children and future asset purchases.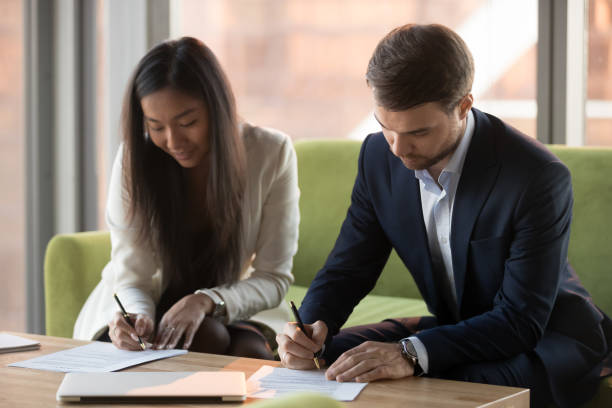 The Prenup Meaning and Its Benefits
Some couples decide against getting a prenup because it shows mistrust or the act of getting one sets a relationship up to fail. However, a prenuptial agreement can actually strengthen the relationship in terms of clarifying any uncertainties.
Prenuptial agreements are useful especially in situations such as:
A second marriage and if you have assets from your first marriage that you want to keep to pass onto your children,
A de facto relationship and one party is moving into the other party's property, and
One party has much more property acquired than the other when the relationship begins.
Furthermore, prenups provide the following advantages:
Swiftness – Prenups facilitate a swift and smooth future divorce or separation by preventing heated disagreements.
Minimise costs – Separations and divorces can be costly; a prenup will significantly reduce legal fees and associated costs
Protection – Prenups provide protection of valuable assets, including premarital property, family heirlooms, future inheritance, or family businesses.
Clarity & certainty –  A prenup provides both parties with complete clarity and certainty on the events that will unfold should the relationship end. This results in less confusion in the future. A prenup can also avoid any hostility or uncertainty if the relationship does fail, and keep the matter out of court.
Strengthening of relationship – A prenup forces the couple to have important discussions about their future, providing both parties with a clear understanding of the other's intentions. This increases the chance of a successful and peaceful marriage.
The Prenup Meaning and Its Validity in Australia
It is often understood that agreements must be made on a "what's yours is yours, what's mine is mine, and whatever acquired during the relationship is split in half" basis. However, you can actually decide on your own arrangements, as long as both agree and the arrangements follow the law.
To make a prenuptial contract legally binding and enforceable, the following must be met:
Prenups must comply with strict legal guidelines as outlined in the Family Law Act (1975).
It should be a written contract
Each person must have received independent legal advice before signing the prenup, with the legal advice coming from a lawyer in the Australian jurisdiction.
Each person must have signed the prenup voluntarily (free from coercion, duress or undue influence). Hence, one person cannot tell the other that they will not marry them unless they sign a prenup.
The prenup should contain a complete disclosure of each person's financial standing.
When Do Courts Set a Prenup Aside?
The courts can set a prenup aside if they believe that the agreement doesn't comply with the requirements of the law. This essentially invalidates the prenup and the property protections it needs to provide.
For a number of reasons, Courts can overturn prenups. Common reasons why the Courts set aside prenuptial agreements are as follows:
Children. The agreement does not provide for circumstances relevant to future children.
Parties did not obtain independent legal advice. The Family Act 1975 states that all parties must have sought and received independent legal advice regarding the implications of signing the agreement. If they don't, this can be a ground for the court to set aside the agreement.
Unconscionable conduct and duress. One forced the other to sign the prenup agreement.  An example would be a husband who threatened to cancel a fully organised and paid-for wedding three days before it was due to take place, if his soon-to-be wife didn't agree to sign.
Non-disclosure. A party does not disclose the full extent and value of their assets at the time when they drafted and signed the prenup.
Unfairness – If an agreement is not just, fair, and equitable, courts can set it aside.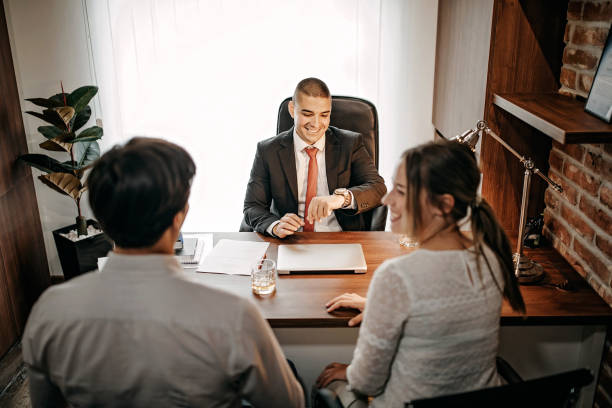 The Importance of Seeking Legal Advice
Preparing a prenuptial agreement requires knowledge on prenup meaning, due diligence and sound legal advice for it to be fully legally valid and enforceable. The law requires both partners to obtain independent legal advice before signing, and the lawyers must sign the agreement saying that they were able to provide legal advice.
JB Solicitors has a leading team of family lawyers that can help you with a prenup that adheres to community property laws. We will ensure that you make arrangements to protect your assets, and that you enter into a financial settlement that's favourable to your case. We can also answer any other queries you have regarding the prenup meaning under the law as well as prenup costs.
Do you have any more queries regarding postnuptial, postmarital, and marital agreements under Australian law? Contact a family law attorney today.