In this article, we'll take a closer look at double demerit points NSW. We'll explain how it works, what the different offences are, and what happens if you lose your license. 
In Australia, traffic violations are known as traffic offences. And while some offences are minor, others can have serious consequences, both for the offender and for others on the road. One consequence of committing traffic offences is getting double demerit points NSW.
Demerit points in NSW are like a ticking time bomb. The more you accumulate, the closer you get to losing your license. But what exactly are demerit points, and how do you avoid getting them?
What Are Double Demerit Points NSW?
How do demerit points work? Drivers who commit specific driving offences may incur demerit points as a consequence. All drivers and riders start out with zero demerit points, and as long as they follow the regulations and drive carefully, they keep that status. 
However, there could be demerit points added to their record if they break the law while operating a vehicle. A fine is also assessed for offences that result in demerit points.
In NSW double demerit points apply during certain periods, such as:
public holidays; and 
long weekends. 
During a double demerit period, certain driving offences attract twice the number of demerit points, including:
speeding,
illegal use of mobile phones,
not wearing a seatbelt, and
riding without a helmet. 
These are often enforced by police and last from midnight on the commencement date to midnight on the finish date. Demerit points stay active for three years beginning from the date of the offence. Depending on the type of licence a driver has, there are different demerit point limits they can accrue before having their licence revoked or suspended.
If a driver reaches or exceeds the maximum demerit points allowable for their licence within a three-year period, their licence will be suspended or not renewed. Drivers can check their demerit point balance online using their MyServiceNSW Account. 
The demerit point check will display any active demerit points a driver has accrued within the last three years and four months. It also allows them to count demerit points and check their demerit point limit. This is to allow time for any unpaid penalties or penalties delayed due to appeal proceedings to be added to their driving record.
Double Demerit Points NSW on Public Holidays and Long Weekends
Double demerit points are enforced on public holidays and long weekends in New South Wales to encourage drivers to be more cautious and abide by road rules during high-risk periods such as public holiday weekends and the festive season, when more people are travelling on the roads and accidents are more likely to occur.
Here are NSW's public holidays in 2023:
New Year's Day (1 January)
New Year's Day (2 January; additional day)
Australia Day (26 January)
Good Friday (First Friday of April)
Easter Saturday (First Saturday of April)
Easter Sunday (First Sunday of April)
Easter Monday
Anzac Day (25 April)
King's Birthday (12 June)
Labour Day (2 October)
Christmas Day (25 December)
Boxing Day (26 December)
You can check the Centre for Road Safety website for upcoming demerit periods. During these holidays, there are more people on the roads, which can lead to increased traffic, more congestion, aggressive driving behaviour, and a higher risk of accidents. 
The aim of double demerit points is to raise awareness and accountability by encouraging drivers to take even greater care on the roads during busy periods. By enforcing double demerits, authorities hope to reduce the number of road accidents and serve as a strong deterrent against reckless driving behaviour. 
Double demerit points are also applied during some special events and festivals to help manage traffic and reduce the risk of accidents.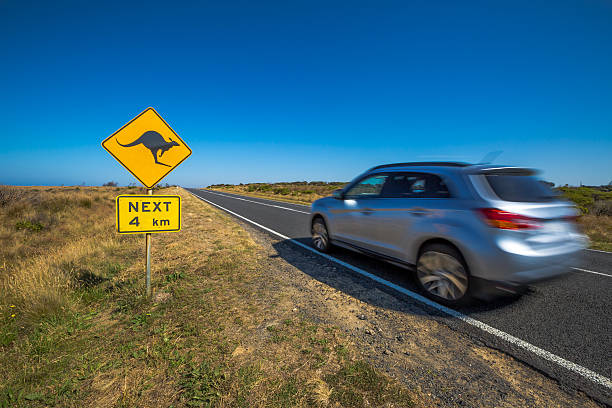 Offences with Double Demerit Points NSW
Double demerits are imposed for:
speeding,
using a phone while driving,
failing to buckle your seatbelt, and
motorbike riding without a helmet during certain times.
Remember that there are active mobile phone detection cameras in NSW and the ACT, and drivers who are found using their phones while on the road will receive 10 demerits and a $352 fine ($469 in a school zone). 
If a certain driving or parking infraction occurs in an active school zone, it results in an additional demerit point. Always be cautious and attentive when driving through school zones.
Speeding Offence
If a party is operating a motor vehicle at a fast pace, typically above the speed limit, they may be fined for speeding and get double demerit points NSW. Most highways and roads have established speed restrictions. If a party goes over this limit, they may be subject to fines for speeding-related offences.
Speeding significantly raises the risk of a collision or accident. A car finds it harder to stop quickly as a result, and its stopping distance grows. Additionally, the severity of a crash's impact increases the risk of fatalities or critical injuries. This is why paying a fee for speeding works well to stop people from driving recklessly. Parties may also anticipate having their full or provisional license suspended.
Using a Mobile Phone While Driving
Driving is a complicated activity. The safety of everyone on the road is impacted by anything that causes you to take your eyes, mind, or hands off the wheel.  Being preoccupied with your mobile phone while driving increases your risk of crashing. You run the risk of missing pedestrians, cyclists, or other road users as well as like traffic signals and stop signs because it slows down your reaction time.
That's why the double demerit points NSW system is imposed on this offence during double demerit periods when the road is crowded on public holidays and long weekends.
Failing to Buckle Your Seatbelt
You might receive a fine and penalty points for not wearing a seatbelt while driving or for not making sure that your passengers are buckled up. Demerit points are doubled as well. In addition to the driver, anyone older than 16 who is not buckled up will be fined. Additionally, if they have any portion of their body outside the car, they could also be fined.
All other kinds of seatbelt offences can have double demerit points NSW as well. Examples of these offences are:
Driving with passenger under 6 months not in fastened/adjusted/approved restraint – Penalty notice: AUD352
Driving with 4 or more unrestrained passengers: Penalty notice AUD1487
Learner/P1/P2 driver passenger (16 years or older) not wearing a seat belt – Penalty notice: AUD352
To check out other seatbelt offences, here's a list provided by Transport NSW.
Motorbike Riding Without a Helmet
Wearing a helmet is essential for protecting riders from head injuries in the event of an accident. Helmets are designed to absorb the impact of a crash and reduce the risk of head and brain injuries. Learners can be suspended for not wearing a helmet while operating a motorbike.
In NSW, you must wear a motorcycle helmet complying with:
AS 1698: Protective helmets for vehicle users.
AS/NZS 1698: Protective helmets for vehicle users.
UNECES 22.05: UN Regulations
The two key types of motorcycle helmets are a full-face helmet and open face helmet. Full-face helmets offer more protection as they have a chin panel and face shield (visor) for better eye, wind, sun, and injury protection.
Here's a checklist for the Helmet requirement in NSW:
by law helmets must comply with the Australian standard 1698, Australian/ New Zealand AS/NZ 1698 or the United Nations Economic Commission for Europe standard 22.05 and have a mark certifying compliance with the standard
it must fit comfortably but not too tight (avoid loosely fitting helmets)
it must have the chin strap fastened and properly tightened.
Helmets should be:

replaced after a crash or a significant impact
replaced if they become loose fitting, or the straps become worn
cleaned only with mild soapy water. Some chemicals and cleaners may weaken the shell.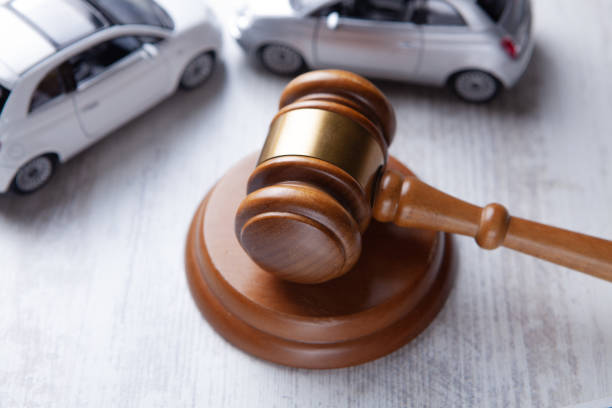 Got Any Questions About Double Demerit Points NSW?
If you've been caught for a traffic offence in NSW, especially during a double demerit points period, it's important to seek legal advice immediately. Our traffic offence lawyers at JB Solicitors can help you understand your rights and options, and represent you in court to minimise the penalties you may face.
Contact us today.