Is evidence of relationship partner visa important? Yes, proving the relationship for a partner visa is very important. The partner visa is a type of visa that allows someone to enter or remain in a country on the basis of their relationship with a citizen or permanent resident of that country.
There are numerous requirements for a person to fulfil to get a partner visa. However, the relationship requirement is the most important requirement since it involves a partner. In order to obtain a partner visa, it is necessary to prove that the relationship is genuine and ongoing. Some of these visas may include:
Partner (Subclass 820/801) visa – This visa is for applicants who are married to or in a de facto relationship with an Australian citizen, permanent resident, or eligible New Zealand citizen.
Partner (Subclass 309/100) visa – This visa is for applicants who are married to or in a de facto relationship with an Australian citizen, permanent resident, or eligible New Zealand citizen, but are currently living outside of Australia.
Prospective Marriage (Subclass 300) visa – This visa is for applicants who are engaged to be married to an Australian citizen, permanent resident, or eligible New Zealand citizen. 
The Department of Home Affairs (DHA) requires applicants to provide evidence of the genuineness of their relationship. This can help avoid fraud and ensure the integrity of the partner visa program. Therefore, it's crucial to provide compelling and diverse evidence that shows the nature and history of your relationship. Read on to learn more about evidence of relationship partner visa.
Marriage Vs De Facto Relationship
The marital or de facto status is an important factor in immigration procedures for partner visas. You must meet the definition of a "spouse" under Australian migration law for partner visa purposes. This includes being legally married or in a de facto relationship with your partner.
A de facto relationship is defined as a relationship between two people who are not married to each other. However, they are in a genuine and committed relationship and live together on a permanent basis. Married couples, on the other hand, are people who are legally bound by marriage. This is usually proven if the married couple can show their marriage certificate.
Click here to know what may happen if your relationship has broken down after permanent residency is granted. 
Evidence of Relationship Partner Visa: What to Provide?
Provide a Detailed Relationship Statement
The relationship statement should be a personal account of your relationship. This may include:
Personal information: Start with some personal information about yourself and your partner. This may include both your names, ages, nationalities, and occupations.
How you met: Provide a detailed account of how you met your partner, including the date, location, and circumstances surrounding your first meeting.
Relationship development: Explain how your relationship developed over time, including key milestones such as your first date, first vacation, and first major hurdles. Describe your feelings towards each other and any challenges you faced since this can greatly impact the evidence of relationship partner visa.
Shared experiences: Discuss any significant experiences you have shared with your partner, such as attending a wedding or going on a trip together. These can help demonstrate the depth of your relationship.
Living arrangements: Explain your living arrangements. This may include when and where you have lived together, how you share a joint participation to household duties and expenses, and any other relevant details.
Future plans: Discuss your plans for the future as a couple, such as getting married, starting a family, or pursuing career goals together.
Support network: Describe the support you have received from family and friends, both individually and as a couple.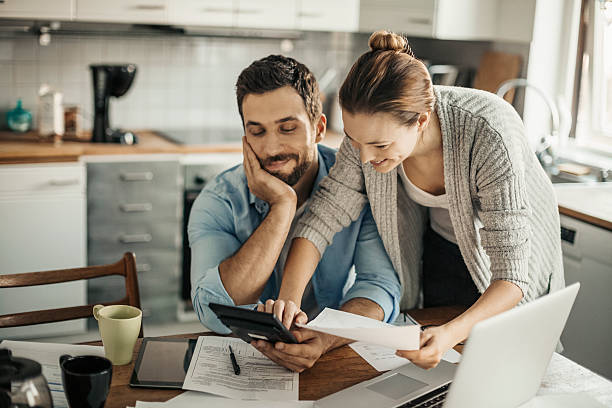 Include a Range of Evidence Types
It's essential to include a range of evidence types when discussing evidence of relationship partner visa. This can demonstrate the breadth and depth of your relationship and may include:
Joint financial commitments: This could include evidence of joint bank accounts, shared bills or leases, and joint purchases such as property or vehicles. These can help demonstrate your financial commitment to each other and the shared responsibilities you have as a couple.
Photographs: Provide a range of photographs that have captured key moments of your relationship over time. This may include candid shots of everyday moments as well as special occasions. These can help show the genuine nature of your relationship and the memories you have shared together.
Emails and letters: Provide copies of emails and letters between you and your partner that demonstrate the nature of your relationship. The couple can also add messages that contain their mutual commitment to future plans, express love and affection or discuss shared interests and experiences. Additionally, the couple can also show messages that showcase the degree of companionship or emotional support to each other.
Statutory declarations: These are written statements from people who know you and your partner and can provide relationship evidence. This could include family members, friends, or colleagues who can attest to your relationship and the time you have spent together. For example, joint invitations to cultural or social activities and other significant events. Statutory declarations can also include telling government, public or commercial bodies about your relationship. This may include tax returns, registered relationship certificate (for de facto couples), or marriage certificates.
Emphasise Joint Financial Resources and Commitments
Providing evidence of joint financial commitments is an important part of demonstrating evidence of relationship partner visa. Joint bank account statements, mortgages, and bills are all critical pieces of evidence that can help support the financial aspects of your partner visa application.
When you have a joint bank account, this shows that you both have financial ties to each other. It also demonstrates that the couple has joint responsibility with your finances. Moreover, it can also show that you share financial responsibilities and that you are committed to building a life together.
Having a joint mortgage can show that you are both invested in a long-term future together. By sharing the financial responsibility of a mortgage, it demonstrates that you have a strong financial bond with each other. It also shows that you are committed to a shared future.
Having joint ownership and responsibility over bills such as utilities and rent/mortgage payments can also demonstrate your ongoing commitment to living together. It shows that you are both contributing to the household and that you are sharing expenses in a committed relationship.
Provide Evidence of Shared Activities and Responsibilities
Tips for providing evidence of relationship partner visa should also involve proof of shared activities. This may include travel, hobbies, and social events, as well as shared household responsibilities. This can help show that you and your partner are living together and maintaining a stable relationship. Again, it's advisable to provide photos, videos, or even social media posts for this.
Use Clear and Concise Language
Use clear and concise language that showcases a compelling narrative of your relationship when writing your relationship statement. It's highly advised to seek a translator's services if you don't know how to speak or write in English.
Seek Professional Assistance
It's essential to seek professional assistance from registered migration agents or immigration lawyers. These professionals ensure that your application is strong and meets the requirements set by the DHA. However, it's more advisable to seek advice from immigration lawyers since migration agents do not have the legal knowledge revolving around evidence of relationship partner visa.
Our Immigration Lawyers
Immigration lawyers can help in proving the relationship for partner visa purposes. They are experienced in dealing with partner visa applications and prove a genuine and ongoing relationship. They can provide advice on what evidence to gather, how to present it, and what to include in your relationship statement. Our immigration lawyers from JB Solicitors can help you:
Assess eligibility for a partner visa
Identify potential issues with your application and address them; and
Represent you in the DHA and advocate for your application to be approved.
Contact us today for more information about evidence of relationship partner visa.