What are first time drug possession charges in NSW? Drug possession occurs if you have illegal drugs in your custody. In NSW, drug possession is an offence under the Drug Misuse and Trafficking Act 1985 (NSW).
Drug possession or first time drug possession charge in NSW falls under summary offences in the Act. Summary offences are less severe than indictable offences but still includes a criminal record. In this case, prosecution must prove beyond reasonable doubt that the offender knew that the illegal substance was in their possession.
What are prohibits drugs? Schedule 1 of the Drug Misuse and Trafficking Act 1985 lists all names of drugs that are prohibited in NSW. For instance, these include cannabis, MDMA, ecstasy, cocaine, Amphetamine, Methylamphetamine etc.
The type of penalty the offender receives depends on certain factors like the quantity and type of drugs they had in their possession. Also, authorities also consider the circumstances of the offence before making any penalty orders.
Generally drug possession attracts a penalty of 2 years imprisonment, or a fine of $2200 or in some instances both. The maximum penalty notice can also include imprisonment along with a fine of $5500. In this article we go over the topic of drug possession charges in NSW, and especially first time drug possession charges in NSW.
What Does The Legislation State?
Section 10 of the Drug Misuse and Trafficking Act 1985 outlines points in relation to possessing prohibited drugs in NSW. The Section states that:
A person who has a prohibited drug in his or her possession is pleading guilty of a criminal offence.
Nothing in this Section renders unlawful the possession of a prohibited drug by a person:
a) licensed or authorised to have possession of the prohibited drug under the Poisons and Therapeutic Goods Act 1966,
b) acting in accordance with an authority granted by the Secretary of the Department of Health, where the Secretary is satisfied that the possession of the prohibited drug is for the porpoise of instruction, analysis, scientific research or study,
c) who has a lawful prescription or lawful supply for the prohibited drug
It can also include a person who:
(a) has the care of another person or is assisting in the care of another person who has a lawful prescription or supply of the prohibited drug
Charges Apart from Drug Possession Charges
The charges in NSW depends on the amount of drugs that the offender has in their custody. Moreover, apart from possession, the police can also bring other charges against the offender such as:
Use

: This happens if police catch you using drugs, or catch you while you are under the influence of drugs,
Supply: This happens when police catch you in the act of supplying or providing drugs to others. This leads to drug supply offences.
Deemed supply: It occurs if police can reasonably assume that you intend to supply drugs because you are holding a huge amount of drugs. There are specific amounts of drugs that if a person possesses, the police can charge them with deemed supply. The amounts include:
3 grams of Heroin
3 grams of Amphetamine
300 grams of Cannabis
3 grams of Ecstasy, or 15 tablets
0.003 grams of LSD, or 15 tablets
3 grams of Cocaine
First Time Drug Possession Charges in NSW: How to Avoid Conviction?
According to Section 10 and Section 21 Drug Misuse and Trafficking Act, you can receive a criminal conviction for drug possession. If you think you are susceptible to using drugs, you should consider rehabilitation programs that focus on helping you to get rid of your drug addiction.
Ideally, you should not be carrying drugs at all. It is important to be aware of the negative health implications and side-effects of using drugs. However, if you find yourself in the unfortunate situation where you are facing a charge of possession in NSW, there are some steps you can take during court proceedings.
1. Character Reference for Court
Character references can be especially beneficial for first time drug or cannabis possession charges NSW. A close friend, family member or coworker of the defendant can write this character reference. A character reference essentially shows the local court that the accused is actually a good person, and that their behaviour is out of character.
2. Apology Letter to Court
If you wish to get a conditional release order which is a type of community corrections order, you can consider writing an apology letter to the court.
The magistrate will consider your remorse and may give a Section 10 dismissal. According to the Crimes (Sentencing & Procedure) Act 1999, the court can dismiss the matter pursuant to Section 10.
3. Early Guilty Plea
In some cases, parties opt to plead guilty early on in order to get a less severe penalty. If they plead guilty early, the court may give them a shorter sentence.
Most importantly, you can also try and defend the charges, especially if it is first time drug possessions charges NSW. This means that you have a clean record before the current charge, which can be used to prepare a solid defence. It is necessary to speak with criminal lawyers to tackle any such matter.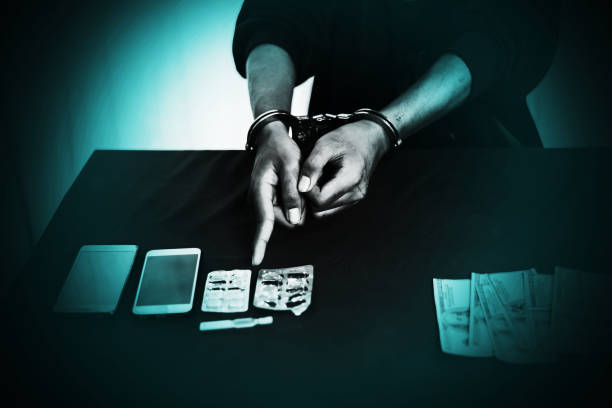 Seek Legal Advice From Criminal Lawyers
When it comes to charges related to drug possession or supply of drugs, you must seek advice from criminal lawyers as soon as possible. Having a criminal conviction or prior drug conviction against you is a serious matter as it does not just go away once you have resolved it.
Rather, it will always remain in your record and it can potentially impact your future in many walks of life. For instance, if you are looking for a new job, your employers may wish to conduct a background check. Your prior criminal actives will be flagged, putting you in a difficult position with regards to employment.
Similarly, if you make applications for tourist visas or visitor visas to different countries, the governments from various countries need to obtain a thorough character background check. It is difficult to obtain visas in many countries if you have a prior criminal conviction, especially those related to drugs.
Whether you are facing first time drug possession charges NSW, or other criminal charges, reach out to criminal law solicitors who can guide you wish regards to the next steps you should take.
Contact our leading team of lawyers today.