Labour market testing (LMT) is a process in Australia where employers must demonstrate that they have tested the Australian labour market for suitability. Employers typically conduct this test before employing an overseas worker for certain skilled visa categories like the Subclass 482 visa. The local labour market test entails advertising the job in Australia and demonstrating that no suitable Australian worker is available for the position.
Labour market testing was implemented in Australia as part of the government's immigration policy in 2013. However, in response to the COVID-19 pandemic, some additional changes were made to strengthen the test's requirements. The changes went into effect on October 1, 2020, which required the sponsor to advertise the job position on Workforce Australia's website (formerly known as JobActive).
Labour Market Testing Requirements
Standard business sponsors must keep track of their efforts to hire Australian citizens or permanent residents. The recruitment activities must be adequate to demonstrate that the local workforce is unable to meet the requirements of the nominated position. This may include a lack of skill, qualifications, and work experience. The following must be clearly stated in the advertisement for the nominated position:
Title or a description of the position
Skills or experience required for the position
Name of the approved sponsor or the name of the recruitment agency being used by the sponsor
Skills or experience required for the position
Name of the approved sponsor or the name of the recruitment agency being used by the sponsor
Details of dates, contents and expenses of the advertisement
Conducting interviews and keeping track of the results of all applications for the advertised position
Salary range
The sponsor must also post a minimum of 3 job advertisements to comply with labour market testing. These advertisements must also run for a cumulative total of 28 days. The advertisement must be posted on:
Prominent or professional recruitment websites with national reach. LinkedIn's online recruitment platform, Indeed, and Jora are acceptable for LMT purposes.
Workforce Australia
Industry-specific websites are also acceptable but not social media or general sites. Applications or expressions of interest for the advertised position must have been accepted for at least four weeks. Sponsors must also provide a recruitment activity report that details the responses they received and why the applicants did not qualify. Businesses don't need to conduct labour market testing requirements if:
There are specified LMT exemptions
An International Trade Obligation (ITO) applies. More is explained below.
What Are the International Trade Obligations (ITO)?
ITO refers to the legally binding agreements that nations enter into to govern the terms of trade between them. This can include tariffs, quotas, and other trade restrictions, as well as rules on intellectual property, labour standards, and environmental protection. These obligations are usually outlined in international trade agreements such as the World Trade Organisation (WTO).
A commitment made by Australia under an international trade agreement is referred to as an international trade obligation. Labour market testing is not required in any of the following situations where it would conflict with Australia's international trade obligations. Usually, the situations are if the nominated worker is a:
Citizen of China, Japan, Thailand, Chile, South Korea, New Zealand, or Singapore
Current employee of a company that is an associated entity with their company. some of these entities include China, Japan, Thailand, Chile, South Korea, New Zealand, or Singapore. This includes any part of the Association of South East Asian Nations (ASEAN)
Citizen of a World Trade Organisation member country or territory. This is true if the nominated person has worked full-time for the sponsor in the nominated position in Australia for the last two years. 
Note: Employers do not have to conduct LMT for a TSS 482 nomination if an international trade obligation applies.
Another situation worth noting is businesses that currently operate in the WTO and are seeking to establish a business in Australia. This is true if the nominated occupation is listed below as an "Executive or Senior Manager" for the purpose of international trade obligations. The following positions are categorised as Executive or Senior manager occupation:
Advertising Managers
Chief Executive or Managing Director
Chief Information Officer
Corporate General Manager
Finance Manager
Human Resources Manager
Sales & Marketing Manager
Supply and Distribution Manager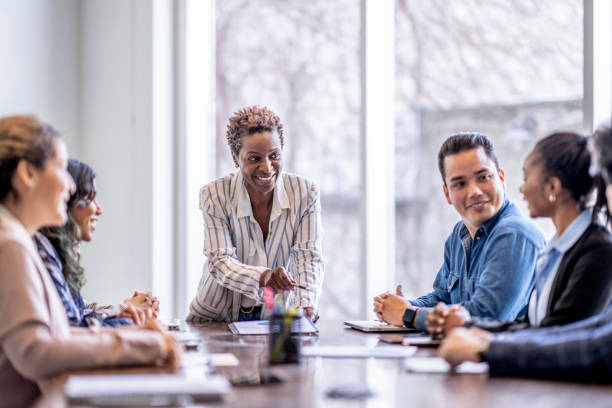 Are There Alternative Arrangements?
Are there alternative arrangements if sponsors are unable to follow the labour market testing requirements? Yes. They may do so in certain circumstances where the:
Applicants have internationally recognised experience or are at the top of their profession or field. For instance, the applicant is a gold Olympic medalist, a world-acclaimed painter, or senior-level researchers.
Annual salary is above $250,000 AUD for the nominated position.
Labour Market Testing: TSS Visa and SESR Visa
TSS Visa
SESR Visa
This visa allows foreign workers to come to Australia to fill a specific skilled position due to a shortage of Australian workers. The TSS visa is valid for up to 4 years, subject to the terms and conditions of the visa.

Additionally, for some occupations, the visa holder may be eligible to apply for permanent residency in Australia after 3 years. The TSS visa requires the sponsorship of an approved Australian employer and the applicant must meet certain requirements such as: 

– Being nominated by an approved sponsor for a skilled position
– Skills assessment
– English proficiency
This visa is for skilled workers who want to work and live in regional Australia. Employers typically use this visa if they are unable to fill the position with an Australian citizen or permanent resident.The SESR visa requires that the employer be located in a designated regional area of Australia. 

Additionally, the visa holder must work for the sponsoring employer for at least 3 years. The visa holder may also be eligible for a pathway to permanent residency. Eligibility for the SESR visa involves meeting criteria such as:

– Being nominated by an approved sponsor for a skilled position
– Age (not more than 45 years of age)
– Skills assessment
– English language ability
– Having an occupation on a relevant skilled occupation list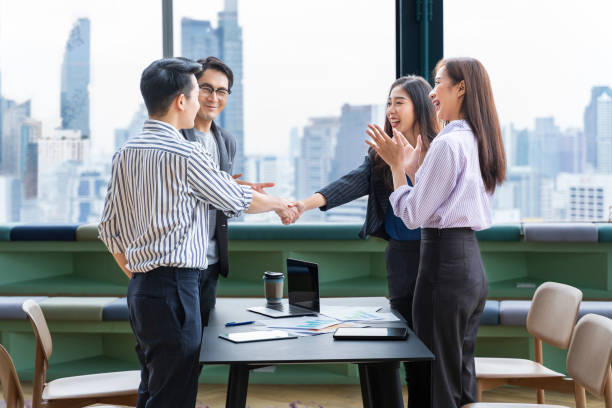 Seeking Professional Legal Advice
There are many requirements and applications involved in the labour market testing process. Hence, employers and businesses should seek professional legal advice from JB Solicitors to avoid breaching state laws and regulations. Our team of lawyers are knowledgeable on immigration and employment law matters that can help businesses and employers:
Find suitable foreign workers through perfectly drafted job positions on necessary sites
Discover potential alternatives for hiring foreign workers
Draft and file legal applications
Find out the best type of visa that they can use to help sponsor their nominated employees
Contact us today for more information about labour market testing.